About the Book
Title:
Being Sloane Jacobs
Cover Story: Are You Forgetting Someone?
BFF Charm: Maybe and Roger Murtaugh
Talky Talk: She Said, She Said
Bonus Factors: Figure Skating, Hockey, Identity Swap, Montreal
Relationship Status: Sports Camp Fling
Cover Story: Are You Forgetting Someone?
At least that's the Montreal skyline, or so Google tells me, and the style totally matches that of the author's first book, Meant To Be. But it's a little strange that a literal half of the story doesn't get any love. Only one Sloane is shown, and she's kissing some reluctant boy? I'm so not whelmed by this cover on a lot of levels. Good thing I read this as an ebook!
The Deal:
Sloane Emily Jacobs is a figure skater from Washington, DC that's struggling to make a comeback. Sloane Devon Jacobs — also a girl, btw — is a Philly-based hockey* player that's being benched for rough play. When the two Sloanes quite literally run into each other in Montreal for their respective summer skate camps, they do what anyone in their situation would obviously do. No, not comment on what a cool coincidence it is and go their separate ways; the Sloanes switch places! But wouldn't you know it, they can't run away from their trubs on the ice forever. 
*I know field hockey is A Thing, but seeing the blurb call it "ice hockey" gives me lolz.
BFF Charm: Maybe and Roger Murtaugh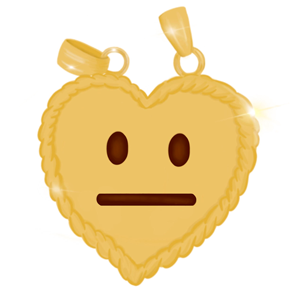 Sloane Emily is high-strung and hates being without something to read — so naturally, I found her v. relatable. Girlfriend so needs a BFF ice cream sesh to work out all the dramz at home, but I'm a little hesitant to volunteer as tribute. I know it's just camp hijinks, but I didn't care for her prank on her scarily competitive roommate, Melody, to assert herself in the latter's eyes. Melody might be too intense, but she's not like a deserving bully or anything. Curb your camp vigilantism, Sloane Emily!
(Actually, Melody herself may be in need of a BFF, too. I may be projecting, but she seems way uncomfortable in her own skin. And the poor girl fixes up her bras with duct tape. I don't care what Red Green says — duct tape is not the answer to everything.)
Sloane Devon is way tougher on the ice than she's off it. Her aggressively anti things-she-doesn't-like attitude induced a few eye rolls from me, 'cause I'm too old to be actively hating on shizz. (Well, most of the time.) And while alcoholism is nothing to scoff at, she unironically likens her mom's rehab as "dirty and gritty" as The Wire. Probably just like Sloane Devon, I've never even seen an episode of The Wire, but I know enough to say BISH, RETHINK YOURSELF. She also invokes a lot of tired Canadian clichés* — albeit in jest — and only I'm allowed to do that in the rest of this book report, which is undoubtedly the most stereotypically Canadian post I've ever written.
*Like the 'aboot' thing, which bugggggggs. The only time I would ever say 'aboot' would actually be in reference to unpaired footwear. 'Aboot' is not a universally Canadian thing!
Swoonworthy Scale: 3
Each Sloane discovers how incontestably swoonworthy hockey players can be. The sparks fly between Sloane Emily and reformed player — and I ain't talking 'bout hockey — Matt. Meanwhile, Sloane Devon reconnects with Nando, a slightly older guy she knows from back home. These boys provide some fluttery feels, but none strong enough to earn an invitation to my heart or my pants.
Talky Talk: She Said, She Said
The chapters alternate between each Sloane. Lauren Morrill's writing is fun and easily devourable; she also does a great job of making the Sloanes' voices distinct and authentic.
However, there was one clunky hockey reference that made me question whom the narration is directed towards.
I feel like Zdeno Chara, the biggest scariest Boston Bruin, has just climbed off my shoulders.
For pretty much every single sentence other than this one, it's obvi that the narration is the Sloanes' inner monologues as the story is unfolding. If that's the case, then why is Sloane Devon telling presumably herself who Chara is? Why not just say a thousand Stanley Cups or a Zamboni? (Or, y'know, even a non-hockey thing.) But I realize this is something soooo singularly specific, and completely required context for readers who aren't familiar with NHLers. ANYWAY.
Also file under Sloane Devon weirdness: the first time she sees future friend Andy, she describes him as African-American on sight alone. But it's like, uhhh you're in Montreal, and there are Black people in Canada, too. And what's with these skating camps that seemingly only cater to American athletes? Why are we so keen on helping the competition? We don't have to be THAT nice, y'all.
Bonus Factor: Figure Skating
I was initially skeptical about a hockey player learning to figure skate (and vice versa) in a short amount of time*, but then I remembered there's a reality show on precisely that.
*To be fair, neither of them pick up the other's sport right away. Realism!
Bonus Factor: Hockey
With my recent doses of extra hockey via the World Juniors and the Winter Classic, I've been jonesing for a YA hockey book. So you'd best believe that shizz was FLIPPED when I realized that this fits the bill!
Bonus Factor: Identity Swap
Is there another plot device as simultaneously ridiculous and enjoyable as an identity swap? (Maybe time travel, which is also something that I dig the shizz out of.)
Bonus Factor: Montreal
This book reminded me of how desperately I need to visit Montreal! Although it took either Sloane wayyyy too long to discover poutine,* since that'd obvi be my very first stop off the plane. And this is the teeniest of nits to pick, but one of the characters has a bike shipped to them — wholly unnecessary, since Montreal has a public bike system. (But the shipped bike serves a swoon-y purpose, so.)
*It's gravy, cheese, and fries, y'all. Aside from vegans (although vegan poutine does exist), who says no?! And how can I borrow your willpower?
Relationship Status: Sports Camp Fling
This book and I are the classic case of right place, right time. While our relationship isn't just one out of convenience, our surroundings def. factored into our hookup. Our time together was short and sweet, but let's just leave sports camp on a happy note and occasionally internet stalk each other, OK?
FTC Full Disclosure: I received my free review copy from Delacorte. I received neither money nor froyo for writing this review (dammit!). Being Sloane Jacobs will be available January 7th.