About the Book
Title:
Betsy and the Great World (Betsy-Tacy #9)
Betsy's Wedding (Betsy-Tacy #10)
Cover Story: That'll Do
BFF Charm: And Ever and Ever…
Talky Talk: Bittersweet
Bonus Factors: Part of Their World, Amazing Clothes, European Vacation, Amazing Parents
Relationship Status: Growing Old Together
Cover Story: That'll Do
I've had many complaints about the covers on the editions I bought to replace my childhood copies, but this is fine. Not going to draw in anyone who's not already inclined to read them, but fine.
The Deal:
Betsy and the Great World picks up three years after her graduation from high school. Betsy is in a bit of a funk. College isn't going so well and she's no longer on speaking terms with Joe Willard. So her parents decide she needs to spend a year in Europe! Europe on the verge of WWI! Ruh Roh!
In Betsy's Wedding she's back on U.S. soil and reunited with her true love, but the Great War is on.
BFF Charm: Platinum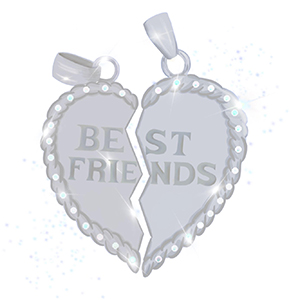 Yeah, I have nothing left to say. Betsy has that BFF charm locked down, even after playing so carelessly with Joe's heart.
Swoonworthy Scale: Average of 7
Betsy's nursing a broken heart when she sets sail for Europe. She's willing to admit to herself that her flirtations with other boys (whom she didn't even care about) is the reason Joe ended things. But she can't bring herself to admit it to him or make amends. So all of her romantic dalliances in Europe are tainted both for her and for the reader. Nevertheless… she gets romanced in Venice by a passionate Italian architect. Girl is living the dream.
Warning: spoilers ahead!
But it's her reconciliation with Joe that really brings the swoon. Once she finally gets the nerve up to write a letter to Joe she forgets to include a return address. So Joe takes out an ad on the front page of The London Times:
Betsy. The Great War is on but I hope ours is over, please come home, Joe.
Come on! How swoony is that?
Their reunion in New York in the following book is incredibly sweet. They waste no time in getting married and starting their life together. But the series ends with Joe training to be an officer and weeks away from shipping out.
Talky Talk: Bittersweet
These books serve as curtain calls for a beloved set of characters while documenting a time in world history full of tragic upheaval. I didn't pick up on it as a child, but as an adult it's impossible not to feel a sense of foreboding when reading about Betsy's carefree travels through pre-World War I Europe. The majority of Betsy's trip is spent in Germany and there's a sense that she's walking through a world that will not exist in six months. You know the friends she makes there and in Italy and in England may not survive and the ones who do will be inexorably changed.
That feeling doesn't end once she's back home. The US can only stay out of the fighting for so long. By the end of Betsy's Wedding nearly every able-bodied male character we've met over the course of the series is enlisted. Joe and Cab and even Tib's teenage brother Hobbie are headed to war.* The characters don't know the toll the war will take, but the reader does. Frankly it's ballsy to end the series with their fates in the air.**
*For once I'm glad Tony was never heard from again after departing from Deep Valley in Book 8. I don't have to picture him in the trenches.
**I recently learned that Lovelace was considering a final book with Joe safely back and the Willard's starting a family, but I'm kind of glad she ended it where she did.
Bonus Factor: Part of Their World
Book 10 is set in Minneapolis instead of Deep Valley. This is the first time I've read it since moving to Minneapolis myself. It's hard to describe the feeling I got any time Minneapolis locations like Hennepin Ave. or Lake Calhoun were mentioned. Joe, and later Betsy, takes a job on Nicollet Ave. and 10th St — just two blocks from where I work today. I've loved this book since I was eight. Now here I am in 2014, walking streets that Betsy and Joe walked in 1914. It's like finding out you've been living in Middle Earth all along.
Bonus Factor: Amazing Clothes
Lovelace never shied away from describing Betsy and friend's outfits. Illustrator Vera Neville managed to make what in reality would be the rather frumpy early twentieth century fashions from Betsy's high school days look glamorous. But now we've reached the gilded age, aka Downton Abbey time, and both the descriptions and the pictures are sumptuous. In fact, this fashion show Betsy attends in Paris sounds a lot like the runways of today.
"And what heels!" Betsy gasped. They were inches and inches high…Lips were crimson; eyes were painted with thickly drawn shadows. Hair-dos leaped straight up or spread straight out, and the hair was every color of the rainbow…Beneath the overskirt were trousers! Trousers! On a woman in broad daylight in a public place!
Bonus Factor: European Vacation
I wish I had parents who gave me year in Europe when I was down in the dumps. But this is a nice substitute for the real thing. We get to travel by ocean liner and it seems delightful, dressing for dinner and fascinating conversation. Betsy visits the Azores and Munich and the Alps. Venice, Paris, London. We don't just travel the world, we travel through time. There's no such thing as transatlantic flights, and you can't post your pics to Facebook or tweet about the millionaire who helped you at the American Express office. It's hard to complain about my wifi being out for ten minutes when Betsy might go six weeks without a letter from home.
Bonus Factor: Amazing Parents
Seriously the Rays are amazing. Not only do they send Betsy for a fully funded trip to Europe, they did the same for their older daughter Julia. They are nothing but supportive of Julia and Betsy's chosen careers.*** There is never a question of the girls going to college, and this is at a time when higher education was not de rigueur for daughters. And while they expect their girls to become wives, they don't expect that's all they'll be. In fact they think twenty-two-year-old Betsy is moving too fast when she announces her engagement. And they never treat Betsy's writing as a cute hobby. As far as they're concerned she is destined to be a successful author.
***Julia is an opera singer. Not an easy field to break into. Can't say I wouldn't have urged a child of mine to have a backup plan under the circumstances.
Relationship Status: Growing Old Together
Books, you are the milk to my mush and the cheese to my apple pie. As I've matured, I've discovered depths to you I never suspected. I think this relationship has a future.
FTC Full Disclosure: I received neither money nor cocktails for writing this review (dammit!).
---
About the Contributor:
This post was written by Susie.