About the Book
Title:
Three Act Tragedy (Hercule Poirot #10)
Cover Story: Spooky Stuff
BFF Charm: Yay!
Talky Talk: Sit Up And Pay Attention
Bonus Factors: Cocktails
Relationship Status: Friends Forever
Cover Story: Spooky Stuff
This old cover has zero things to do with the actual story inside. There are no ghostly figures, no guns, and no knives. Just dinner parties and poison. Show us a picture of that instead!
The Deal:
Retired actor Sir Charles Cartwright moves to a tiny seaside town, meets a lot of interesting (weird) townsfolk, and likes to go to dinner parties (obviously). Unfortunately for the townsfolk trying to enjoy their most recent dinner party, the vicar dies before the meal can even be served. He was old, and everyone, including our narrator Mr. Satterthwaite, writes it off as a stroke of bad luck, but nothing nefarious. Imagine Cartwright and Satterthwaite's surprise when, months later, they read of another dinner party with all the same guests, and someone else dies in exactly the same way! (Which, coincidentally, was after drinking a pre-meal cocktail). Satterthwaite and Cartwright decide to play detective, and Hercule Poirot gets roped into the story as well. After all, we can't stop drinking cocktails before dinner, now can we?
BFF Charm: Yay!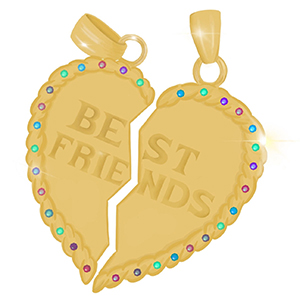 I don't remember having read this book before, and I enjoyed it SO MUCH. Even though Poirot isn't even in the story very much, you get to hang out with an interesting cast of characters (one of whom dies each time they all get together). There is a lot to like in this book, which is great!
Swoonworthy Scale: 2
Will Sir Charles ever come forward and say what his true feelings are about Miss Lytton Gore? Even though she is so much younger than him, she feels like they have a deep connection. Is she right, or is she reading too much into his every word? There is a little bit of swoon in this book, but also a twist, which is fun and a little out of character for a Poirot novel.
Talky Talk: Sit Up And Pay Attention
In true Christie fashion, if you as the reader pay attention, you can figure out who the murderer is. Now, full disclosure, I did not figure it out, but I put some of the puzzle pieces together, and I like that about her writing. This is one where you really do get all the details as you read, and it's up to you to see if you can sleuth it all together. Lucky for us, Poirot is there to help!
Bonus Factor: Cocktails!
Don't drink the port! It's poisoned (obviously). Instead, I wanted to recreate a classic cocktail they mention in the book that I had never heard of before, the Pink Gin. To make your own Pink Gin, you need the following:
1 1/2 oz gin
A few dashes of bitters (I like Angostura)
Ice
Add gin, bitters and ice to your cocktail shaker; stir until chilled. Strain into a glass of your choosing. This classic Prohibition-era cocktail is not to be messed with, tread lightly!
Relationship Status: Friends Forever
I liked this book, a lot! Even though Poirot is only in the story for a little bit, this was a fun read with lots of weirdo characters. I would definitely come back to this one again and again!
FTC Full Disclosure: I received neither money nor cocktails for writing this review (dammit!). Three Act Tragedy is available now.
---
About the Contributor:
Jill Brumer has been reading murder mysteries since she was old enough to wrap her hands around a Nancy Drew book. She can be found most days in Houston sewing or teaching others to sew.