About the Book
Title:
Why Didn't They Ask Evans?
Cover Story:​ This Dude Is Definitely Dead
BFF Charm: Yay!
Talky Talk: Sit Up And Pay Attention
Bonus Factors: Cocktails!
Relationship Status: Friends Forever
Cover Story: This Dude Is Definitely Dead
This guy somehow manages to croak out the title of the book just before he bites the dust, so I think this is a very fitting cover for this novel. At least in the book, they cover his face with a handkerchief (ah, the British– so polite and so prepared!).
The Deal:
Bobby (our unlikely hero) finds a man dying, fallen over the side of a cliff on the golf course near Bobby's father's vicarage. The last words the man says are the enigmatic title of this book. Bobby teams up with his childhood friend, Lady Frances (who goes by the more fitting name of Frankie) to try and solve the puzzle. After all, wouldn't solving a mystery be fun? It turns out there is more to the story than our enterprising young things can imagine (of course), and someone even makes an attempt on Bobby's life. Why was this sentence he overheard so important? Very quickly this fun puzzle takes a very serious turn, but it is a lot of fun to follow along on their bumbling try at sleuthing.
BFF Charm: Yay!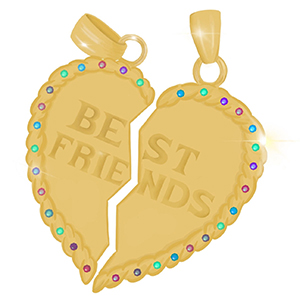 Maybe I am a sucker for these rich young ladies who despise their title and would rather solve a murder (um, yeah, that sounds awesome, who wouldn't be a sucker for that?). I definitely want to hang out with Lady Frances as we drive her car around the countryside, make friends with potential murderers, and get in to the most secure of places, just by using her title at the entrance. We are definitely going to hang out more!
Swoonworthy Scale: 1
Frankie and Bobby have been friends since childhood, despite the difference in their class and station in life. There is a little bit of jealousy to be had when Frankie meets a handsome gentlemen suspect, as well as when Bobby finds himself drawn to one of the beautiful, haunted women of the story, but there is very little swoon. After all, Bobby and Frankie aren't going to make fools out of themselves for each other, now are they?
Talky Talk: Sit Up And Pay Attention
Thank goodness Christie goes back to her (more typical) writing in this novel, not needing to rely on guesswork to get us through to the end (like last time). If you are a good little reader and collect your clues along with Bobby and Frankie, then you have a hot at figuring it out for yourself. I did not, but I was having such a good time reading the book, it didn't even matter!
Bonus Factor: Cocktails!
Since this is such a classic Christie mystery (bumbling rich young things decide to be sleuths, get into trouble before finally solving the crime), I thought I'd spend this week talking about a classic cocktail you've probably never heard of, the Aviation.
To make your own Aviation, you will need the following:
2 oz.  Dry Gin
½ oz. Fresh Lemon Juice
½ oz. Luxardo Maraschino Liqueur
1 barspoon Crème De Violet (seriously, a tiny amount goes a long way)
Combine all ingredients in a mixing glass with ice and shake. Strain into a chilled cocktail glass and enjoy this classic cocktail!
Relationship Status: Friends Forever
This is a book I could come back to again; it was fun, it was not too heavy, and it was full of interesting characters. Let's get a drink together sometime soon!
FTC Full Disclosure: I received neither money nor cocktails for writing this review (dammit!). Why Didn't They Ask Evans? is available now.
---
About the Contributor:
Jill Brumer has been reading murder mysteries since she was old enough to wrap her hands around a Nancy Drew book. She can be found most days in Houston sewing or teaching others to sew.