About the Book
Title:
Star Cursed (The Cahill Witch Chronicles #2)
Cover Story: Have We Met Before?
BFF Charm: Still Yay
Talky Talk: Strong Second
Bonus Factors: Alternate History, Espionage, Diversity
Relationship Status: Going Steady
Spoiler Alert: This book report contains spoilers for the first book in this series, Born Wicked, which shouldn't matter because you've all read that by now anyway, right?
Cover Story: Have We Met Before?
This cover looks exactly like several other YA book covers (most notably the one for Harbinger), but it really makes me think of the vision in the mirror in that freaky Disney movie Watcher in the Woods, where Bette Davis's character's daughter is blindfolded in a secret ceremony gone wrong, and gets sent to another dimension, so maybe it's kinda cool after all.
The Deal:
Cate Cahill thought the hardest thing she'd ever done was ditching Finn for the Sisterhood in an effort to keep the prophecy about her and her sisters from coming true, only to discover he'd joined the Brotherhood so she'd be protected when they married. After arriving at the Sisterhood's convent in New London, Cate faces immense pressure to come into her powers as the prophesied one who will save women from the Brotherhood's draconian laws that make this guy look like Gloria Steinem. Her sisters soon join her at the convent, despite her misgivings, and suddenly everyone is taking sides. Wait and plan, or go to war against the Brotherhood? To make matters more complicated (and also more swoony), Finn is working in New London with the Brotherhood, and he and Cate soon find it impossible to hide their feelings from each other.
BFF Charm: Still Yay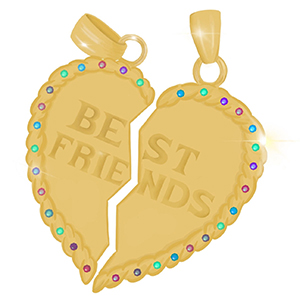 It took me a little while to warm up to Cate in the first book, but once we did get to know each other, we've been fast friends. She's got a huge load on her, and I liked seeing her turn to others to help share it. The character I really want to see more of, despite (or because of?) her heinousness, is Maura. The middle Cahill sister has some nerve, but also some major issues to work through, and I think she's fascinating.
Swoonworthy Scale: 5
I love how Spotswood keeps the romantic tension going between Cate and Finn without resorting to introducing a new love interest. There's no feather scene (SA-WOON), but there's a pretty nice interlude in a greenhouse. My favorites for tension, though, are definitely Maura and Elena. Maura, stop being an ass and forgive her already! WTF, girl, learn to let go!
Talky Talk: Strong Second
I don't mean second place here; I'm talking about a strong second book in a trilogy. Most second books suffer from what I call "Two Towers Syndrome", which means they exist mainly just to collect all the major players in one place, and all the action is postponed until the third book. With TTS, most characters just end up wandering aimlessly in the forest, or wandering aimlessly with the forest, and the only action is obstacles on their journey to the big battlefield. BORING, and books with TTS are best put aside until the third one comes out, so they can just be read together.
Anyway, this middle book doesn't have TTS; the tensions and trouble introduced certainly will add to the drama of book three, but they can stand alone here, and while the final battle is saved for the end of the series, there's no shortage of action — and purposeful action. Additionally, Spotswood keeps up the delicious, secret-sharing tone she established in the first book, and doesn't short the swoon, either. The secondary characters start to really get their own time stage as well, especially Rory, Maura and Tess. Also, she writes one fucker of a cliffhanger.
Bonus Factor: Alternate History
Like I said in my review of Born Wicked, this alternate New England, where the witch hunts of the 17th century resulted in total subjugation of women and witchcraft is real, reads like a cross between Edith Wharton, The Handmaid's Tale and The Witch of Blackbird Pond, and that's still AWESOME.
Bonus Factor: Espionage
Any good war needs a few good spies, amiright?
Bonus Factor: Diversity
Immigration is handled in an interesting fashion here. The old families of New England react to the Italian and Irish waves of immigration just as they did in the real late 19th and early 20th century — that is to say, abominably (and just as many people react to immigration today …), but the old families themselves include non-whites, like the Ichidas. While the Cahills are white, many of the girls surrounding the sisters aren't, and it both is and isn't NBD.
Relationship Status: Going steady
We started out as a summer and holiday fling, but this series and I are now going steady. Call me a pushover for falling for its ultimatum, but I really am willing to do just about anything to find out how it ends (and also for more sexy Finn+Cate and Maura+Elena scenes).
FTC Full Disclosure: I received my review copy from Putnam. I received neither money nor cocktails for writing this review (dammit!). Star Cursed will be available June 18.