About the Book
Title:
Eon: Dragoneye Reborn (Eon #1)
Cover Story: Sexy Dragon Time
BFF Charm: Yes
Swoonworthy Scale: 0
Talky Talk: Sensory
Bonus Factor: East Asian Studies
Relationship Status: One Hot Tease
Cover Story: Sexy Dragon Time
I loves me this cover. I can't help it – the sunset colors of the energy dragon are gorgeous, the silhouette of Eon with her ceremony swords is striking. I know this cover might be a little too Fantasy Camp for some, but I once got on the morning news by talking about LOTR, so obviously my sensibilities might not be universal. Also, I tend to hate blurbs on the cover of books (they get in the way of the pretty!) but if you're gonna pick one, Tamora Pierce is a Grade A choice.
The Deal:
Eon is a 12 year old boy with a deadly secret. He is actually Eona, a 16 year old girl masquerading as male so she can study dragon magic. Women are forbidden to study the magic of the energy dragons and doing so is punishable by death. So it is with great risk that Eona and her master prepare her for the chance to become a Dragoneye – humans who channel the power of the energy dragons. To become a Dragoneye would mean power and wealth for Eona. But it would also mean keeping her secret and falling into the middle of a deadly power struggle occurring in the Empire of the Celestial Dragons.
BFF Charm: Yes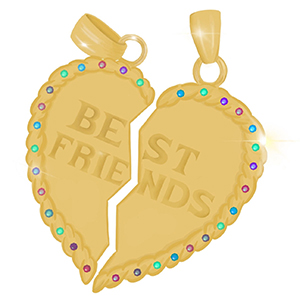 I'm pretty sure, in the long, distinguished history of literary crossdressing, there has NEVER been a crossdressing heroine who I have not desperately wanted to befriend. In fact, if I ever ran into Eona, the conversation would look something like this:
Megan: OMG Eona! I mean Eon! Oh, I just think you're the coolest.


Eona: Uhhh, thanks.


Megan: So, I was thinking…maybe I could dress up like a boy too and come with you! Prove to the men of the world that womyn are a force to be reckoned with! Down with The Man! Girl power!


Eona: You know this isn't a game for me, right? I'm doing this because my life kinda depends on it?


Megan: Yeah, no, totally, I get that. I just thought maybe –


Eona: No.


Megan: Okaysorrybye.
I'm sure if given the chance I can prove to Eona that even though I don't have dragon energy power, can't fight with swords or do anything that will be useful – DESPITE all of this, we are obviously destined to be friends.
Swoonworthy Scale: 0
Nada! Zilch! Eona spends most of her time as Eon. And while many popular teens movies have taught me that dressing as a boy is the PERFECT time to meet hunky new dudes, Eona doesn't quite have time for the nonsense. You know, considering her life is constantly on the line and there's a struggle for the throne of the empire and she has to train her energy powers, etc, just a day in the life of a normal girl. But! I have heard rumors of there being some serious romance in the sequel.
Talky Talk: Sensory
Goodman's descriptions are rich, to the point of sensory overload. We are getting tastes and touches and sights, constantly. I would be a terrible author because I would say something like "We walked through the market, la la la." Goodman takes the time to describe the sights and sounds:
We passed Air the Foreigner serving some merchants in his coffee stall, the heavy perfume of the strange black drink thick in the air. Ari had once given me a bowl of his coffee, and I had liked the rich bitterness and the slight buzzing it left in my head.
Bonus Factor: East Asian Studies
This story isn't set in any given country – it's a fantasy land that blends many elements of different East Asian cultures, foods, mythologies, histories and politics. If you were one of those sad kids like me growing up (you know, the white kind that desperately wished they were Japanese or Chinese), this book is a must.
Relationship Status: One Hot Tease
This! Book! I really like this book. This book and I have been having an awesome time together. My only quibble? Sometimes I felt this book just doesn't put out fast enough. I know, I'm superficial, but a girl has needs! Some of the action and plot moved by just a bit too slowly. Good thing I'm really into this book, so I will let it slide. The ending of the book kind of…left me hanging. Thank the Mirror dragon the sequel is about to come out! And thank ALL the dragons that I already have an ARC, huzzah! Literary blue balls can be tough guys, but with the sequel coming out, now is the perfect time to get on this series.
FTC Full Disclosure: I received my review copy from Penguin. I received neither money nor cocktails for writing this review (dammit!). Eon is available now and its sequel Eona will be released on April 19th, 2011.