About the Book
Title:
Everything Beautiful Is Not Ruined
Cover Story: Curtain Call
BFF Charm: Heck Yes
Talky Talk: Denouement
Bonus Factors: The Wizard of Oz, Awesome Stepdad
Relationship Status: Take Me With You
Content Warnings: Attempted Rape, Suicidal Parent
There is a scene in this book where Ingrid is very nearly sexually assaulted that may be triggering for some readers. In my opinion, the adults and other teens in the story all react very appropriately in the moment and even later on in the story. I think it's a fantastic example of how such attacks should always be treated.
Additionally, Ingrid's mom has a history of depression and suicide attempts.
Cover Story: Curtain Call
There are two main settings for this story, and both are reflected in this cover: the theater and the great outdoors. The comfy camp chairs hosting two adults is a misleading image, but I do love the velvet curtain closing upon the magical fire-and-stars combo. Naaaature!
The Deal
Ingrid Burke spent her childhood all over Europe with her mother, elegant opera singer with equally elegant stage name Margot-Sophia Lalonde. But when her mom's singing career comes to an abrupt end, Ingrid finds herself settled in Toronto and into a life where depression is the norm, music is shunned and emphasis is suddenly placed on the safe and banal.
In the summer before her final year of high school, Ingrid leaves for camp—or what she thought was camp. She had made a deal with her mom that if she went to "Peak Wilderness" for three weeks, she could spend her senior year in London at a prestigious music school. But Ingrid finds herself trekking through mud pits, digging shit holes in the woods, and sharing a tent with smelly, hairy boys. Apparently her mother signed her up for an at-risk program for teens. Does this mean she's at risk? Is there something she's forgetting, maybe? Repressing, even?
BFF Charm: Heck Yes!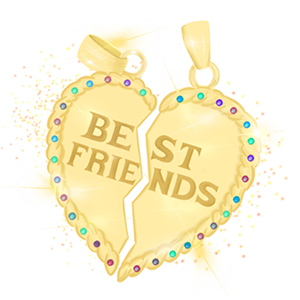 Ingrid is a unique character, and I just loved watching her growth through this book. She had an unusual upbringing; I don't know about you, but I did not grow up running through the streets of Vienna, giving small house concerts in Prague, or sitting in the audience while my mom sang at Covent Garden. Kids are so resilient, and it seems that Ingrid is no exception; when her life changes abruptly at age 12, and not for the better, she adapts. And when she finds herself eating rice and bugs for dinner in the forest, she … well, she cries. She reacts how I think most people would react in her situation, and in that way, she's relatable. The way she walks the line between living her true self and guarding her heart (learned the hard way) is believable and commendable, and I would absolutely give her my BFF charm.
Swoonworthy Scale: 7
There are two boys in Ingrid's story here, but no love triangle. Three cheers for Danielle Younge-Ullman! The swoon is not the focus of this story, but it's there on the sideline, just waiting to send shivers down your spine. The love/lust stories are subtly weaved through Ingrid's own story, appropriately placed not ahead of but alongside her journey to find her passion and come to terms with her mommy/trauma (mauma?) issues.
Talky Talk: Denouement
This book just got better and better as it went on. I don't think I've ever found myself so slowly but so solidly entrapped by a YA novel. It was like quicksand. All of the sudden I was finishing the final chapter on a plane, trying futilely to choke back tears, and I was like, "Holy CRAP that's a deep metaphor." This is the type of book you won't be able to stop feeling long after you've put it down.
Bonus Factor: The Wizard of Oz
So Ingrid kind of accidentally finds her way onto the stage as if it were her fate—and geez, genetically, it might be. She auditions for her high school production of The Wizard of Oz and lands the role of Dorothy, which she of course nails. Girl's got voice skills. It's this musical theater experience that makes Ingrid finally realize what her mom was fueled and subsequently devastated by, and instinctively knows she needs to follow her heart and develop this gift… even if her mom is determined not to allow it.
The story of Dorothy and her misfit friends is seamlessly weaved in with Ingrid and her group's own journey of self discovery. I've never sat and pondered the message of that movie before (I am referencing the movie because the original book/musical from 1900/1902 are so different than the one we all know), not like this. And what a beautiful, timeless message it is: that no matter how scared or powerless you feel, everything you need can be found inside yourself and in the hearts of those who love you. NO, YOU'RE CRYING.
Bonus Factor: Awesome Stepdad
Ugh, how heartbreakingly sweet is Andy Garcia as Michael, stepfather to Deb, in When A Man Loves A Woman?!
What was I saying? Oh yeah, this book features bigtime bonus Andreas as the incredible, loving stepfather who wants to adopt Ingrid. I don't want to say too much, so I'll just say this: I love him.
Relationship Status: Take Me With You
Book, I know our time is over, but can I come with you? I like London (I mean, I probably would), I'm a BIG fan of opera (don't know a thing, but…), and I promise not to get in your way. Just let me sit in the audience. I'll throw roses on stage after you and yell Encore, encore! Bravo! Cuz baby, you're gonna be a star.
FTC Full Disclosure: I was provided a free review copy from Viking, but I received neither money nor a pair of tickets to any off-Broadway production in exchange. Everything Beautiful Is Not Ruined is available on 2/21/2017.
---
About the Contributor:
It's taken a decade, but Lacey Nadeau has finally decided she misses the beaches of Southern California where she grew up. (It took only about a minute for her to miss the Mexican food.) However, she's pretty committed to the fun and sun of Denver, CO, where she plays with spreadsheets by day, and drinks boozy slushies with her husband and puppy by night. The puppy just pretends.