About the Book
Title:
Everything I Never Told You
Cover Story: Just a Note
BFF Charm: Natalie Imbruglia
Talky Talk: Summertime Sadness
Bonus Factor: Diversity
Relationship Status: Great First Date
Cover Story: Just a Note
Nothing fancy, nothing embarrassing, nothing eye-catching – the scraps of notepaper echo the way the characters in the story try to put the pieces of their own puzzle together – but this definitely isn't a cover that would make me want to pick up the book without knowing anything about it first.
The Deal:
"Lydia is dead. But they don't know that yet." The first two lines in the book lay it all out there: Lydia, the oldest daughter of the Lee family, has disappeared. What follows is a family's personal nightmare; no one knows what really happened to Lydia. How, exactly, did she end up dead in a lake? Was it murder? Suicide? A horrible accident? Each family member has their own theory, which reveals more about them than Lydia or her death.
The story follows the classic "everyone in the family has secrets" plot, but what sets it apart is that it also depicts the everyday life of a mixed-race Chinese family in 1977 Ohio. I wouldn't call this YA – while it spends a fair amount of time on Lydia and Nate, her seventeen year old brother, and has a few YA hallmarks, it's generally told through the lens of an adult.
BFF Charm: Natalie Imbruglia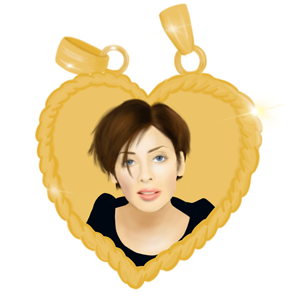 Lydia, being the center of the mystery and the golden child, is described a lot, but the reader rarely gets a chance to get inside of her head (there are a few flashbacks told from her point of view). Her siblings Nate and Hannah are the most likely BFF candidates. Nate is a Harvard-bound senior obsessed with astronauts, and Hannah is the surprise baby who is constantly ignored. Both of them have to deal with not only the death of their sister, but their parents' awful coping mechanisms. Most of the time, I just felt bad for them.
Swoonworthy Scale: 3
There's no developing romance here, although the flashbacks to how the parents met were genuinely sweet and sexy.
Talky Talk: Summertime Sadness
Ng's writing is well done – there are no superfluous words or overwrought descriptions, which works well for a book about grief. It manages to be straightforward without being blunt or harsh; I found it was easy to devour this book in one sitting. The story is very precisely told, as though an impartial observer. Sometimes this served to deliver the plot like a punch in the gut (when Lydia's body is found, for example), and sometimes it served to illustrate a cold distance between the characters and the reader.
Bonus Factor: Diversity
The most interesting characteristic of this book, to me, were the microaggressions that the Lees suffered. The fact that blonde, blue-eyed mother Marilyn married Chinese father James and produced three mixed-race children already set them apart as "other" in 1977 small-town Ohio, but their personal tragedy increased that attitude from the community. While the police and well-meaning people try to help, the casual racism is stunning.
Anti-Bonus Factor: The Dan Scott Award for Awful Parenting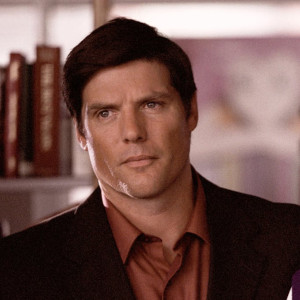 Realizing your parents are human beings with real lives before you arrived is one of the defining moments of growing up. Unfortunately for the Lee siblings, their parents come with a lot of baggage – Marilyn gave up her dream of being a doctor in order to be a mother, and resented it. She pushes Lydia, her favorite child, to be a doctor without ever considering that Lydia might not want the same thing. As for Nate and Hannah, one reflects well on them and one is completely ignored. James is not much better – his coping mechanisms (or lack thereof) and refusal to see his children as who they really are is frustrating.
Relationship Status: Great First Date
Book, you were wonderfully written. Your story was compelling, your observations sharp and poignant. Hours flew by without me noticing. You're an impressive debut novel, and I'm looking forward to seeing what comes next.
FTC Full Disclosure: I received a free review copy from Penguin Press. I received neither money nor a pet unicorn for writing this review, despite how hard I wished for one. Everything I Never Told You is available now.