About the Book
Title:
Fallen (Fallen #1)
BFF Charm: Not Quite Yet
Talky Talk: Slowly Thrilling
Bonus Factors: Crazy Girlfriends, Mysterious Loner Dude, Duckie, Boarding Reform School
Relationship Status: Coffee Shop Flirtation
The Deal:
Lucinda (Luce) Price is starting at a new boarding, er, reform school, Sword & Cross, and she's trying very, very hard to hold it together. She tries not to think about what happened to land her there, and she tries not to think about the shadows.
She finds a not-so-nice distraction in Daniel Grigori. She can't stop herself from being drawn to him, even though he's rude. There's just something…familiar about him. Yet he swears they've never met. And how could they?
Still, what she feels is undeniable, and Luce begins a desperate search to find out what Daniel is keeping from her. And the shadows keep coming…
(I don't want to give anything away, because the mystery is awesome. But this book features a type of deja vu that is a world of SUCK.)
BFF Charm: Not Quite Yet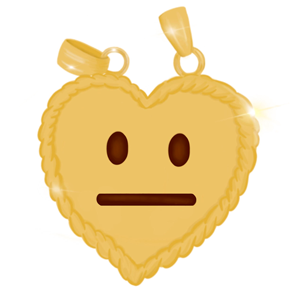 I'm THIS close to giving Luce my BFF charm. However, I want to wait until the next book comes out before I go making such an important decision. I like her, but I felt like she was just BECOMING by the end of the book. There was a vagueness about her that was very important for the plot, but it made me hesitant about wanting to be her best friend. I was beginning to love her fully by the end of the book, so I can't wait to see how she is in the next one.
Swoonworthy Scale: 5
The tension between Luce and Daniel is awesome, and you can't wait for them to just figure it out and get together, already! I can't really say much else without spoiling the plot, but the romance in this story intense. True love intense, not smoochy-smoochy intense.
Talky Talk: Slowly Thrilling
Lauren Kate writes in a way that keeps you turning the pages of this love story without real heart-pounding stress. The mysteries and the suspense are just shy of truly chilling, yet thoroughly compelling. Being the first in a series, things are clearly being set up for some fantastic stuff to happen later on, yet I also enjoyed this book on its own.
Bonus Factor: Crazy Girlfriends
I loved Luce's friends, from the clearly disturbed Arriane, the Velma-ish Penn, and even southern belle Gabbe (although Luce isn't so sure about her.) Arriane's antics balanced out some of the vagueness that followed Luce, and Penn is really a true friend, who helps Luce in her detective stalkering.
Bonus Factor: Mysterious Loner Dude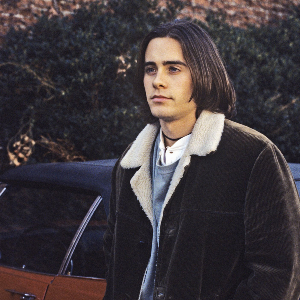 The mystery surrounding Daniel keeps you from really feeling like you can get to know him, but then, I guess, that's the whole point of being mysterious, right?
Bonus Factor: Duckie
The Duckie award in this story goes to Cam. He's like, a super-hot, uber-cool Duckie. And he gets his very own twist.
Bonus Factor: Boarding Reform School
Y'all, this school is dis-mal! Set in Georgia, there's lots of Spanish Moss and creepy vines, and although the reform school itself is not in good shape, it has three things going for it:
its own cemetery
an awesome school library
a swimming pool in what used to be a cathedral
And those things mean I kind of want to go there.
Relationship Status: Coffee Shop Flirtation
So I've totally been ordering lattes from this book every day. We make shy eye contact, and it only charges me for a coffee. I leave a big tip in the jar. I may or may not have gotten the book's number, but either way, I haven't called yet. I don't want to mess up our daily ritual.
FTC Full Disclosure: I received neither money nor cocktails for writing this review (dammit!). Fallen is available now.