About the Book
Title:
The Kissing Booth (The Kissing Booth #1)
Cover Story: Recycled Big Face
BFF Charm: Meh
Talky Talk: Written By A 17-Year-Old
Bonus Factor: Boy Bestie
Relationship Status: I'm Old Enough To Be Your Mother
Cover Story: Recycled Big Face
Big Face, I know I'm always saying, "We meet again!" when I see you, but this time, I really mean it. Because we have actually met before. And I never forget a (big) face, especially one as embarrassing as yours.
The Deal:
Rochelle (nickname: Shelly) has been best friends with Lee since the day they were born. They live on the same street, go to the same school and tell each other everything. That is, until Shelly starts developing a crush on Lee's older brother, Noah. Unlike Lee, Noah is a bit of a player, and he also has a penchant for getting into fights. This roguish charm, combined with his general gorgeousness, has made him into an obsession for many girls, and Shelly swears that she won't be one of them. But when Noah starts acting protective– really protective– of Shelly, she starts to wonder if he sees her as more than just Lee's gal pal. She might not have to wonder long, because she and Lee are building a kissing booth for the school carnival. And that sound you just heard? Yeah, that's opportunity. Knocking.
BFF Charm: Meh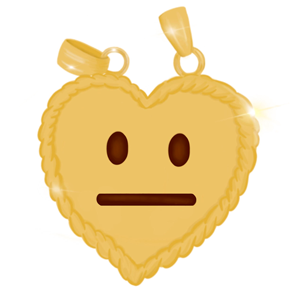 Shelly is a sweet, emotionally healthy girl, and she makes "typical" look good. But there was nothing about her that really drew me in or made me empathize with her character. As a contemporary teen, she wrestles with a sea of emotions that we've all braved, and yet I didn't get happy when she was happy, or upset when she was upset. I didn't feel much of anything, to be honest. A well-drawn character is one who reflects the ordinary with compelling light, and Shelly just didn't do it for me.
Swoonworthy Scale: 3
Physically, Noah is smokin' hot, but emotionally, he's basically Edward Cullen. (And I don't mean that in a good way. Also, is it possible to compare someone to Edward Cullen in a good way?) He's insanely protective of Shelly, and he spends a portion of the book acting like a possessive stalker. NO THANKS. I did give the book a few points for some sizzling horizontal action, but even a thousand kisses couldn't dampen the warning signals in my brain.
Talky Talk: Written By A 17-Year-Old
There's been a lot of press about this book, because the author, Beth Reekles, is only seventeen, and she landed a three book publishing deal after this book garnered 40 million hits on Wattpad. On one hand, I'm really impressed. (And jealous. I am super, duper jealous.) I mean, I've never written a book, and I'm (oh god) TWICE her age. Reekles has achieved a major accomplishment, and her easy, breezy style will appeal to many teen readers. But I think adult readers might be a different story. On almost every page, I found a reminder of the author's age, whether it was the detailed wardrobe choices, the incessant dialogue or the lack of emotional depth. This novel certainly possesses an authentic teenage voice, but that voice lacks the resonance that comes with age, which is why many of the best YA authors are far more A than Y.
Bonus Factor: Boy Bestie
Shelly's bestie, Lee, is totally adorable, and I loved their friendship chemistry. They're ultra platonic, which allows them to bypass a lot of bullshizz and just get straight to the business of caring for each other.
Relationship Status: I'm Old Enough To Be Your Mother
Book, I really appreciate your efforts, and I'm sure there are more age appropriate readers out there who will love you. But I'm just too old to run in your circles, and you're way too young to run in mine. You love One Direction, I love the New Kids. You love Miley Cyrus, I love Molly Ringwald. Our age difference is a chasm that shouldn't be crossed in the name of both nature and decency. So go out there and enjoy your youth! As for me, I'll grab another glass of wine and savor my adulthood.
FTC Full Disclosure: I purchased my own copy of this book. I received neither money nor cocktails for writing this review (dammit!). The Kissing Booth is available now.