About the Book
Title:
Gracefully Grayson
Cover Story: One Shade of Gray
Drinking Buddy: Have a Chocolate Milk on Me
Testosterone Estrogen Level: Epic Brave
Talky Talk: You Are Not Alone
Bonus Factor: Allies
Bromance Status: The Kid I Didn't Stand Up For, But Never Held it Against Me
Cover Story: One Shade of Gray
The t-shirt melding into the dress. It completely sums up Grayson's struggle, and probably didn't take that long to draw. When this book becomes popular, they'll redesign the cover, featuring models way older than the kids in the book.
The Deal:
Twelve-year-old Grayson is an orphan, living with his aunt, uncle and cousins in Chicago. He has a hard time fitting in, always keeping to himself, drawing, and imagining. Imagining a world where things are different. Where he can be the real Grayson. Where he can be…a princess.
Grayson, despite what everyone else says…despite what his birth certificate says…is a girl. She just has to figure out a way to tell everyone.
Fearing rejection from her family and classmates, Grayson tries to live a lie. When her friend Amelia invites her shopping, Grayson doesn't buy the skirts and sparkles she dreams of. She doesn't show anyone her drawing of her fantasy world. And when the school holds auditions for a production of the Legend of Persephone…
She tries out for the role of Persephone. And she gets it. She's going on stage as the female lead.
Holy cow.
Drinking Buddy: Have a Chocolate Milk on Me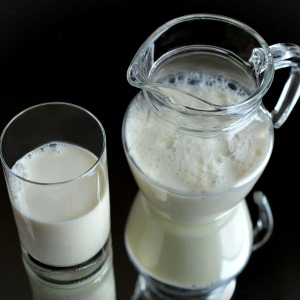 Junior high sucks. No one ever looks back fondly.
On top of all this, Grayson decides to put on a dress and come out to the whole school.
Yeah, bottoms up, kid, I wish I had your courage.
Testosterone Estrogen Level: Epic Brave
Okay, since this is a middle grade book, there's no discussion of Grayson's sexuality. It's all about Grayson having the courage to start dressing like she wants to. To make a stand. To look the world in the eyes and say 'I am a girl.'
And you know how understanding preteens are, right? Heck, everyone's just going to accept that Grayson's a little bit different, and move on. Right?
No, of course not.
Grayson may be fictional, but what she faces is the same thing thousands of LGBTQ youth have to deal with every day of their lives. Some come out with no problems. And others fear for their safety.
Grayson is one of the latter.
Talky Talk: You Are Not Alone
So you wake up one day, and realize that your body totally does not match your mind. You have been born into the wrong body. Everyone calls you by the wrong pronouns, the wrong gender, the wrong name. And the only way you can correct this is to tell your friends, your family, your classmates that they need to change their way of thinking.
Maybe you're ten. Maybe you're sixteen. Maybe you're sixty. But when you come to terms with this, you face the most difficult decision of your life.
And Grayson, knowing full well she's going to face hell from everyone, decides to face her fears and go on stage as Persephone.
Maybe this book won't give young LGBTQ readers the courage to come out.
But at least it will show them they're not alone.
Bonus Factor: Allies
So not everyone is so excited about Grayson's Persephone. Her aunt and uncle are worried. Her cousin, Jack, is humiliated. The principal is furious. As are some other parents. And when her friend, Amelia, catches Grayson trying on a skirt, she's gone.
But Grayson is not alone. Some of the girls in the play get a kick out of doing Grayson's hair. Some of the parents are proud of her courage. Mr. Finnegan, the drama sponsor, puts his job on the line, going to bat for Grayson. And when Grayson reads some old letters from her late mother…she realizes that maybe his parents would have been her biggest supporters.
When I was researching Almost Perfect (about an eighteen-year-old trans woman), I talked to a lot of transgender people. And the most common theme I heard was the feeling that no one understood them, they were alone, they had nowhere to go.
Thanks to books like Gracefully Grayson, maybe we can look to a future where kids can be happy as themselves, no matter what.
Hey, it could happen.
Bromance Status: The Kid I Didn't Stand Up For, But Never Held it Against Me
I'm sorry I denied reading you. You were a pleasant read, and I'm proud to have you on my book list.
FTC Full Disclosure: I received neither money nor milk for writing this review.