About the Book
Title:
Hamilton and Peggy!: a Revolutionary Friendship
Cover Story: Rise Up
Drinking Buddy: Raise a Glass to Freedom
Testosterone Estrogen Level: I Want a Revelation!
Talky Talk: Smile More
Bonus Factors: History Has Its Eyes on You, And Peggy!
Bromance Status: Best of Women
Cover Story: Rise Up
Brian: Yeah, pretty much a take on the poster for the Hamilton musical. The author makes no bones about the fact that she was inspired by Lin-Manuel Miranda's work. Quite frankly, the name Hamilton is what made me pick this one up. The title, honestly, is a misnomer. Hamilton is very much a secondary character in this book (George Washington actually gets a lot more face time).
The Deal:
It's the late 18th century. The starving American army makes a desperate bid for freedom from Great Britain. General Schuyler's middle daughter is being wooed by a guy named Alexander Hamilton, George Washington's aide de camp. Hamilton writes to Eliza's younger sister, Peggy, hoping that she'll put in a good word for him.
In the Miranda play, Peggy is kind of a comedic character, with the actress being recast as Maria Reynolds in the second act. In this book, the author, who cites her research with a twenty page bibliography, delves into the life of the most obscure Schuyler sister. Peggy, the daughter of Dutch-American patriot Phillip Schuyler, lived through some interesting times, facing the dangers of the Revolution and hobnobbing with people destined for glory. So what was she like?
Drinking Buddy: Raise a Glass to Freedom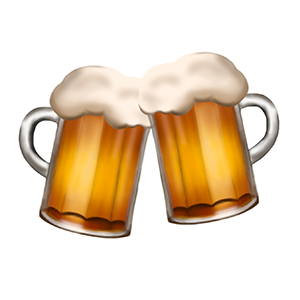 Brian: The author states that very few records about Peggy exist from the time. Alexander's wife Eliza was the one history remembers, as well as Angelica, her older sister. The few contemporary accounts record Peggy as being a free spirit. Benjamin Franklin called her wild.
The author creates an interesting persona for Peggy. Someone who's watching the American Revolution unfold, but as a woman, is not allowed to participate. As one of like a dozen children, Peggy puts her experience with her siblings to work, helping the patriots' espionage activities. She's enamored with a French officer, but is too proud to be coquettish. The Schuylers are unapologetic slave owners, and while Peggy realizes it's a pretty bad system for the slave, she doesn't really question things. This makes her less likeable, but in the long run, it's probably realistic. Though if they're not careful, that attitude is going to lead to a civil war or something.
Sophie: You don't really understand much about Peggy in the musical, she's just there to fill out the melodies in the songs. I liked learning more about her as a person.
Testosterone Estrogen Level: I Want a Revelation!
Brian: Imagine being right in the middle of a watershed moment in American history. Imagine rubbing elbows with such luminaries as George Washington and Alexander Hamilton. Imagine the generals making battle plans at your dinner table and being in the room where it happened. Then imagine having no idea if anyone will ever care. If the revolution fails, they're all going to be hanged as traitors.
Peggy dances with the guy on the one dollar bill, arranges a spy network, and shows her father how to open an envelope without anyone noticing. While it's all conjecture, who knows? Had it not been for sexism, Peggy might have been the one they wrote the musical about.
Sophie: Most of the romance in the book occurs with Eliza and Angelica. Peggy doesn't really have a love interest until the end of the book. The action level was pretty good, though obviously you don't get a lot of first hand accounts of the battles because she wasn't there. I would have liked a little bit more about Peggy's future husband and how long it took for him to convince Peggy to marry him. I kind of liked it when she danced with George Washington.
Talky Talk: Smile More
Brian: Yes, it's all speculative. And yes, if it weren't for the Miranda musical, this book wouldn't have been written. But records say the three oldest Schuyler sisters were very close, and it's nice that the youngest one is finally getting her due.
Sophie: I enjoyed the book very much. I liked how it was a good story, but historically accurate as well. I thought the characters were a little more realistic than in the musical.
Bonus Factor (Brian): History Has Its Eyes on You
So say one of your relatives or a friend became so famous they slapped their face on the ten dollar bill. And say that two hundred years later, they decided to make a hit musical about that person. But you're dead and so are all your contemporaries. So how do they cast you? As the steadfast friend? The bitter rival? The unrequited love? The comic relief? Or would you just be left out of the story entirely?
Odds are you won't need to worry about that. All the same, pay attention next time your cousin say she's thinking about running for city council.
Bonus Factor: And Peggy!
I enjoyed getting Peggy's viewpoint on the Battle of Yorktown, the betrayal of Benedict Arnold, and Hamilton courting Eliza.
Bromance Status: Best of Women
I don't care if you are a mixture of fact and fiction, I enjoyed the heck out of you. And I'm glad you finally get your moment in the sun, maybe 200 years too late.
FTC Full Disclosure: I received no money for writing this review, but I don't care because we actually managed to buy some damn Hamilton tickets. See you in April!