About the Book
Title:
Hold Me Closer: The Tiny Cooper Story (Will Grayson, Will Grayson #2)
Cover Story: Fabulous
BFF Charm: Extra Sparkly Platinum
Talky Talk: The Script
Bonus Factors: LGBTQ, Musical
Relationship Status: Season Ticket Holder
Cover Story: Fabulous
Since this book is written as a script, the cover is extremely fitting. But the most appropriate aspect isn't the faux pages or binding—it's all of the GLITTER! SO MUCH GLITTER! I feel like you could shake this book and dust your carpet with gold (which would remain there for weeks).
It's clear that the cover designer read Tiny's production notes:
Tiny has just fallen into the world—some would say he was pushed—and already he has a sense of who he is and what he's going to do. The music and the production value must reflect that. Sparkles, people. Lots of sparkles. Do not get stingy with the sparkles. The reason drag queens love them so much is that you can get them for cheap.
The Deal:
When I reviewed Will Grayson, Will Grayson back in 2010, I wrote that the book should have been called Tiny Cooper, Tiny Cooper, because Tiny was without a doubt my favorite character. Here's how he is initially described:
Larger than life (and not just in a physical sense), Tiny steals every scene while providing an emotional depth that is crucial to the story. The finale of the novel involves his autobiographical musical, and I don't think it's an exaggeration to say that every single reader was left fantasizing about a full-scale production.
Well, thanks to David Levithan, we got our wish! Hold Me Closer: The Tiny Cooper Story paints a musical portrait of Tiny's life, from his birth as a "Big Gay Baby" to his current adolescent search for love. There are emotional ballads, catchy show tunes, and, of course, some show-stopping dance numbers.
BFF Charm: Extra Sparkly Platinum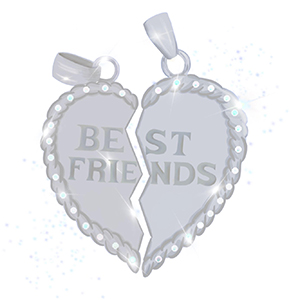 TINY COOPER, I APPRECIATE YOU! You earned my BFF charm with your fabulous presence in Will Grayson, Will Grayson, but this book allowed me to focus all of my attention on you, which is obviously how it should be. I adored your playful side, which delightfully infused songs like "I Was Born This Way":
From my very first swish inflection, the rainbow curved in my direction.
But as much fun as it was to see your true colors on full display, the power of this script stemmed from its insight into your emotional journey. You're flamboyant and you're gregarious, but you're also a real teenage boy who loves and hopes and hurts, and by the end of the show, I wanted to give you a standing ovation…and a million hugs.
Swoonworthy Scale: 3
Tiny walks us through a parade (literally) of boyfriends, and while a few of those relationships hit me with a resonant pang, the emphasis is on the heartbreak rather than the romance.
Talky Talk: The Script
Based on the inherent energy, it seems like David Levithan had an absolute blast writing this book, which is structured like a musical script. The songs are thoughtful but fun, packed with lines that I would belt with abandon while driving down the highway. But my favorite aspect of the format is actually the production notes, which are peppered with gems like this comment on a number called "Second Base":
This should be the most homoerotically charged baseball dance number since "I Don't Dance" in High School Musical 2.
I will donate some serious cash to the first high school that puts on a production of this script because YES.
Bonus Factor: LGBTQ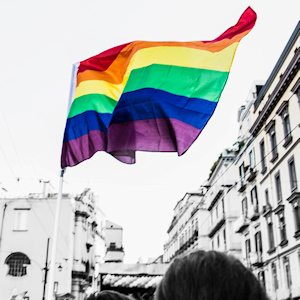 Levithan, per his usual M.O., explores burgeoning homosexuality with Tiny Cooper's story, and it's particularly poignant in songs like "I Know It, But Why Can't I Say It?":
If they love you, they'll want you to love. If they love you, they'll want you to be loved.
There's nothing melodramatic or abnormal about Tiny's development, which is exactly why his narrative is so compelling.
Bonus Factor: Musical
If you're a Broadway nerd, you'll get a huge kick out of this format, and even if you aren't, it's a marvelous change of pace.
But seriously, Neil Patrick Harris needs to adapt this shizz like yesterday.
Relationship Status: Season Ticket Holder
When it comes to Tiny Cooper, you better believe I'm locking down front row seats. He's incredibly dynamic and beyond charismatic, and I'll give him thunderous applause the second the curtain closes. Bravo, bravo, bravo!
FTC Full Disclosure: I received my free review copy from Speak. This review was originally posted on Kirkus Reviews in exchange for monetary compensation, which did not affect or influence my opinions. Hold Me Closer: The Tiny Cooper Story is available now.