About the Book
Title:
How to Be Luminous
Cover Story: Printer Jam
Drinking Buddy: White Wine
Testosterone Estrogen Level: Faded Love
Talky Talk: Black and White
Bonus Factors: Color Blindness, Deaf
Bromance Status: (Photo) Negative
Cover Story: Printer Jam
Cyan, yellow, and magenta, the printers' colors. Good use of color as the theme of the book, though not eye catching.
The Deal:
Rachael Sloe was one of the most famous artists in all of England. But like many artists, she had a darker side. She'd stop working for long periods of time. She'd vanish for a bit. Have bursts of creativity and joy, followed by long bouts of melancholy.
And now she's vanished. After leaving an ominous note, no one can find her. Did she throw herself into the sea? Or is she on some sort of creative retreat? Until there's a body, there's little the police can do for the three Sloe sisters.
Minnie, the middle sister, is obviously having a hard time dealing with this. Her younger sister, Emmy-Kate, is starting to get too big for her britches and making dangerous choices. And things haven't been the same with older sister, Niko, not since Minnie stole hottie musician, Ash, from right under her nose.
But the very worst thing is that Minnie is losing her colors. Literally. The day her mother disappeared the colors of her vision started to fade. Now, her world is a nothing but a 1960s TV show: black and white. Kind of a bad fate for an aspiring artist. Is this psychological? Or a genetic condition? And was it one that afflicted her mother? Could that be the reason behind her mom's rash actions? And is it permanent?
Drinking Buddy: White Wine
Minnie was a strong female character, but she made some baffling choices. If her mother did indeed share this same affliction, shouldn't Minnie see an optometrist or doctor? She was not a very proactive character, which made for somewhat tedious reading.
Testosterone Estrogen Level: Faded Love
Minnie's boyfriend is Ash, a handsome guitarist. He's there for Minnie and her sisters in this time of need. She's happy to have him. She better be, as her sister Niko was about to seal the deal when Minnie stepped in. The thing is, Ash isn't much of an artist. He thinks Michelangelo is a Ninja Turtle. He's all for a trip to Italy, but more for the pizza than the art. He's not like Felix, a kid in Minnie's school. A fellow artist, a bad boy, and a guy who's lost his own mother. She wouldn't dare blow everything with Ash just because maybe Felix knows how she feels. Right?
Talky Talk: Black and White
A classic example of an interesting plot that couldn't make up for a bland character. Minnie was creative, dealing with a bizarre medical (or psychological) condition, family dynamics, a missing person mystery, and a romantic triangle. But she doesn't try to do anything about her eye problem, she ignores her own art, and she doesn't tell Felix she has a boyfriend or Ash that she's having second thoughts. At the end of the day, she was a character that things happened to, rather than one who led the way.
Bonus Factor: Color Blindness
Five-Year-Old Me: The rug is the same color as my green shirt.
Dad: I've lived here six years.I thought the rug was brown.
Minnie doesn't have regular 'everything looks washed out' color blindness. To Minnie, the world is absolutely colorless. Her art career is over. And is this a real thing, or a symptom from missing her mother? Who can she trust with this information?
Bonus Factor: Deaf
Niko, the oldest sister and de facto head of the family, is deaf. All three sisters speak British Sign Language (which is not the same as American Sign Language, or even Irish Sign Language). This allows the sisters to hold private conversations when they don't want to be overheard. I enjoyed the scenes where the two hearing sisters signed to each other, just because they could.
Bromance Status: (Photo) Negative
The ink was black, the page was white…but in the end, it was just a book that I read.
Literary Matchmaking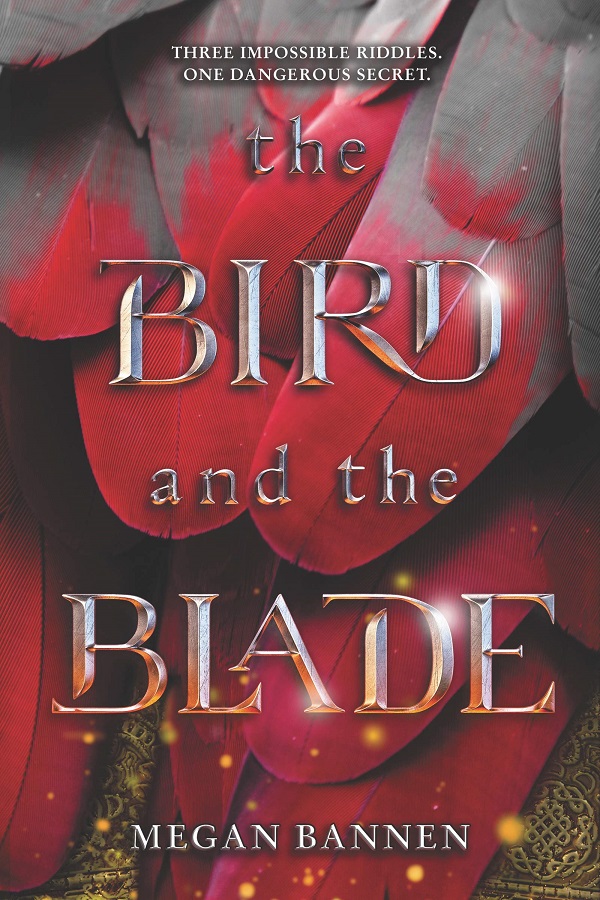 The Bird and the Blade
Megan Bannen's The Bird and the Blade features another character trying to hide their vision problems.
Four Three Two One
In  Four Three Two One, Courtney Stevens introduces us to another artist recovering from a tragedy.
In Sight of Stars
In Sight of Stars, by Gae Polisner, deals with another tortured artist and their mental demons.
FTC Full Disclosure: I received a free copy of this book from the publisher, but no pounds or dollars.