About the Book
Title:
All the Right Stuff
Cover Story: Not Too Shabby
BFF Charm: Meh and a HELL YES!
Talky Talk: Can You Dig It?
Bonus Factors: Soup, The Social Contract
Relationship Status: Let's Do The Required Reading For Social Studies Together
Cover Story: Not Too Shabby
Is this cover a little more Y than A? Yeah, it is. Do I care? Not in the slightest! I love how the title of the book appears like wall art on the building (even if our protagonist Paul looks like a GIANT who spans an entire floor of said building), and there's no ridiculous tag lines in sight. ("Who can you trust in a Harlem fueled by lies?" We could use that one. Or: "he thought he knew about Rousseau. He was wrong.") Anyway, I'd be proud to rock this book in public.
The Deal:
Paul Dupree's father has just died, which isn't as awful as it may sound, since Paul's dad wasn't around that much. But when Paul takes a summer job at Elijah Jones' Soup Emporium, he isn't expecting to get a dose of political theory with his chicken noodle soup. But Elijah's bound and determined to get Paul to understand the society we live in. But just when Paul is figuring out the difference between Locke and Hobbes, he starts seeing the social contract alive and well in his own world. Can he figure out his place in the ever-changing social ladder that is his corner of Harlem? And will figuring it all out make him feel left out?
BFF Charm: Meh and a HELL YES!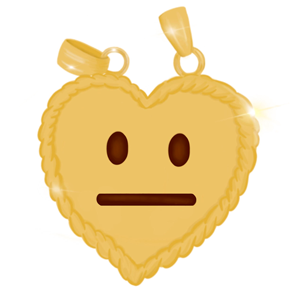 Paul was sweet, kind, attentive and smart. He tutors Keisha, the local basketball wunderkind (he tutors her IN basketball, which is kind of hilarious. I want to be tutored in napping. I'm good at it, but I feel I am not living up to my full potential.), and he's nice to his mom and he doesn't make trouble. He's got an inquisitive mind and he's not bad at chopping onions. But I didn't really connect with him in a deep way. If we were in high school? I'd totally know his name and get him to sign my yearbook, but I wouldn't pledge by BFFness to him in sparkly pens the night of graduation, you know?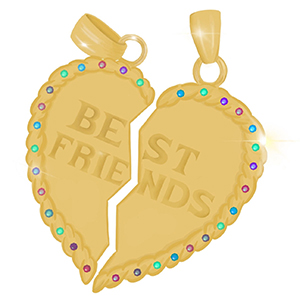 But Elijah Jones, soup wizard and philosopher? OH HELL YES.
Swoonworthy Scale: 1
As I said, Paul winds up tutoring Keisha, a teenage mom, in basketball over the summer. Keisha's goal is to improve her outside game so that she can earn a basketball scholarship to college, be hired for the WNBA, and take care of her little girl. And I LOVE her. She's full of wisdom and patience and infinite reserves of logic. But while she and Paul definitely had a flirtation going on, at the end of the day, she had more on her plate than worrying about some boy, you know?
Talky Talk: Can You Dig It?
Walter Dean Myers has a general linguistic style with all of his books and short stories, and that style is known as Awesome. His casual dialogue and quotable phrasings mask his deeper intentions, and it's rare that a 13 year old will pick up his book and realize he's being taught a deeper lesson. I literally folded down the page (what I do to mark a quote I want to put in my book reports) 15 times in the first 40 pages. I'll provide just a sample here:
"You'll call me Elijah," he said. "And I rather resent your opinion of the power of onions."
" . . They were going to make sure that everybody would have some kind of voice in the government. What's more, the people of this country were going to elect their ruler. What's that called?"


"A democracy," I said.


"No, sir, that's called a lie," Elijah said. "Women couldn't vote, children couldn't vote, and black people couldn't vote. So what they were really saying was that the white men in this country were going to rule it."
Bonus Factor: Soup
HOLY JEEZ, ELIJAH'S SOUP EMPORIUM, I WANT TO GO TO YOU. Elijah makes so much soup, y'all! And Myers talks about the soup – and the ingredients for same – endlessly! And I ate dinner three hours ago BUT CAN'T IT BE TIME FOR SOME MOTHERFUCKING SOUP NOW?
Bonus Factor: The Social Contract
I'm not entirely sure that I agreed with Elijah and Paul's (and Walter Dean Myers, I suspect) views on the social contract, since I'm more liberal than they are, but it was really nice reading a story about a wise old man teaching a younger upstart the secrets to life. Wise Old Man Teaching Young Kid About Life is my second favorite type of story, right after Sports Team Learns About Racism Through Football. (I am seriously not even lying. Have a movie about a sports team learning about racism through football? I will watch it 15 times. In a row. Remember that episode of Friday Night Lights that was sort of heavy-handed and Smash led a walk-off because Coach Bacon [that's my name for him] was racist? One of my favorite episodes. Racism AND football!)
Relationship Status: Let's Do The Required Reading For Social Studies Together
Hey Book,
OMG did you SEE what Julie was wearing in first period? WHAT IS THAT ABOUT? That girl has, like, three whole screws loose.
Anyway, did you get the required reading assignment from Mr Russo? Do you want to go over it together? It's just that you're so smart and I like really think you might understand, like, this whole social contract stuff. Maybe we could meet after school? Don't come over to my house – I'll come over to yours.
You're the best, Book! I knew I could count on you!
LYLAS,
Erin
FTC Full Disclosure: I received my free review copy from Harper Collins. I received neither money nor cocktails for this review (damnit!). All The Right Stuff is available in stores now.