About the Book
Title:
Anne of Windy Poplars (Anne of Green Gables #4)
Cover Story: More of the Same
BFF Charm: Need You Ask?
Talky Talk: Letterary Genius
Bonus Factor: Windy Poplars, The Pringles
Relationship Status: Kindred Spirit
Cover Story: More of the Same
So if you were me, with my book experiences as a kid, you would look at this cover and think: Love Comes Softly series. But I've said it before, and I'll say it again: I don't care.
The Deal:
During her three-year engagement to Gilbert Blythe, Anne has become the principal at the school in Summerside. She resides at Windy Poplars, with Aunts Chatty and Kate, as well as the ever fantastically obtuse Rebecca Dew. She creates fantastic friendships and works hard to not only educate the pupils of Summerside, but to win over many a sour puss, and a whole family of Pringles.
BFF Charm: Need You Ask?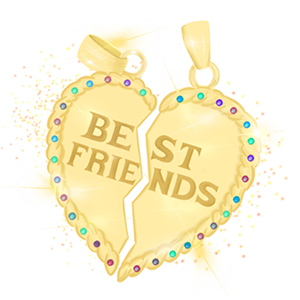 In this installment, we get to see Anne the adult. Not yet wed, she is forging her way in the world, and I felt that while none of her whimsy was really lost, Anne had a maturity and even a slightly sardonic view when faced with the many challenges that spending three years in a staid community can bring. She's always our darling Anne, and I love to see her without the restrictions that childhood put on her, even though, as an adult, her penchant for near-catastrophe is still ever present!
And when Anne invites Katherine home to Green Gables for the holidays? And the blubbering-worthy shizz that ensues? I've never been more proud of my girl.
Swoonworthy Scale: 4
Obviously, Lucy Maud was out to tell a story. Though there are some love letters from Anne to Gilbert, most of what goes on in Windy Poplars is a series of short stories about her adventures in Summerside.
One thing I would have really liked that was missing, was love letters from Gilbert to Anne. Because I know that Gilbert Blythe can deliver the swoon any chance he gets.
Talky Talk: Letterary Genius
When I first read this book, when I was about 12, I liked it, but I didn't love it. Because when I was 12, I wanted a whole lot more Gilbert Blythe, and a bit less of the Pringles and Aunts Kate and Chatty, Katherine Brooke, Gerald and Geraldine and even Rebecca Dew.
However, this time, I found the letters from Anne were like bits of sweets, and I nibbled them up. I LOVED the folks of Summerside, in all their quaint eccentricities. And even more, I loved a grown-up Anne, living her life, and holding fast to her self.
Bonus Factor: Windy Poplars
I even read that originally, it was call 'Windy Willows', but was changed for American books. Boo. Anyway, Anne always seemed to find herself in the most beautiful houses, that could tell such stories, if their walls could talk, and I LOVE old houses, with a history of their own.
Bonus Factor: The Pringles
So this book is really full of SO many fantastic folks, but I love a good old-fashioned clan of people who just don't get along with anybody. Whether it's the Pringles or the Pyes (or in MY childhood, it was the Pinholsters –what is it with the P's?) Montgomery's characters are so rich in their personality, that even I, who longs for more Gilbert, gets caught up in their lives, whether they're in Avonlea or Summerside or anywhere in between.
Relationship Status: Kindred Spirit
I find, even in reviewing this series book by book, that I am at a lack for words to describe how reading Anne makes me feel. Her letters are a treat and a treasure. Her stories are vivid and fine. And to think, this fantastic woman, who wins worlds (or at least communities) with her brains and charm was once that poor unwanted orphan… well it makes me proud that I gave her my BFF charm all those years ago.
But what about you? Who's your favorite Summersideian?
FTC Full Disclosure: I received neither money nor cocktails for writing this review (dammit!). Anne of Windy Poplars is available now.