About the Book
Title:
In The Shadow of Blackbirds
Cover Story: Falsely Steampunk
BFF Charm: Platinum Edition
Swoonworthy Scale: 8
Talky Talk: Prosetastic
Bonus Factors: Spiritualism, Herbal Remedies, Photographs
Relationship Status: True Love
Cover Story: Falsely Steampunk
I actually really like this cover, and it totally, absolutely ties into the story. But if I haven't read the story yet, the goggles would have totally thrown me.
The Deal:
It's 1918, and the world is ending. At least, that's what it seems like for Mary Shelley Black, sent to live with her aunt after her father is arrested for protesting The War. Schools are closed, the whole country is paranoid, and The Flu has hit. All Mary Shelley can do is watch as people around her die, and their grief-stricken loved ones get caught up in what she's sure are scams — the spirit photographers. She wants to prove they're fake, but then her first love, who died in battle, starts appearing to her, and she becomes consumed with finding out why he's not at rest, and how she can help him.
BFF Charm: Platinum Edition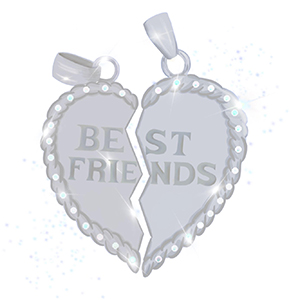 I wish Mary Shelley Black was a real person in history, because I have a feeling she'd be my hero. She is one of those fantastic early feminists who doesn't have to pretend at anything — she just thinks logically, and expects everyone else to do the same. She's funny and charming and scarily smart, and even when she reached her lowest point, when she thinks there's just no life to live anymore, she had my respect if not my approval of her actions.
Swoonworthy Scale: 8
Good gracious, the swoon. Mary Shelley's interactions with Stephen will start flames in your pants, but more than that, it is one of the sweetest of love stories. Thanks to letters and flashbacks you get to watch a relationship develop over years that aches in its tenderness.
Talky Talk: Prosetastic
This book is beautifully written. It contains that certain something I like to call unputdownablism, and satisfies even while it hurts. The author researched her history well, and brings to life San Diego in 1918 with gorgeous descriptives. The story unfolds in delightfully creepy layers that chill and soothe alternately, and left me tired, a little saddened, and thoroughly satisfied. You might want to heed the DNRIP warning, though.
Bonus Factor: Spiritualism
Not gonna lie, I am fascinated by the Spiritualism movement of the turn of the century. From séances to phrenology to spirit photographs, it's all so very interesting, don't you think?
Bonus Factor: Herbal Remedies
Winters spends a lot of time and detail on the day to day of trying to ward off the Spanish Influenza, and let me tell you, that must have been one hell of a smelly time. I mean, I LOVE garlic and onions, and this book put even me off them. For a while.
Bonus Factor: Photographs
The pages of this book are peppered with photographs from the time, and not only are they beautiful, but they set the tone just right.
Relationship Status: True Love
This book will stay with me always. I may move on to other experiences, other books, other loves, but I will always keep it with me — on my shelf and in my heart.
FTC Full Disclosure: I received neither money nor cocktails for writing this review (dammit!). In the Shadow of Blackbirds is available now.