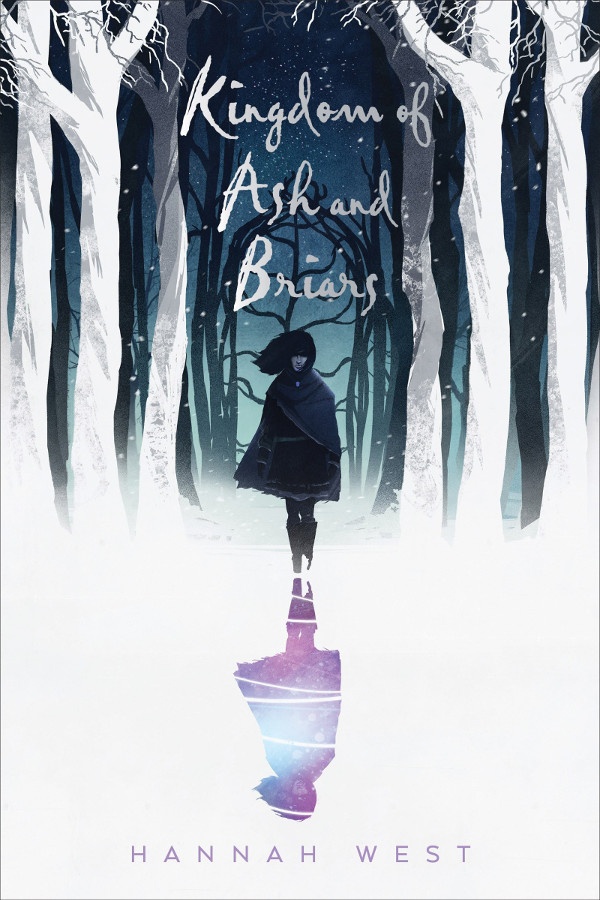 About the Book
Title:
Kingdom of Ash and Briars (The Nissera Chronicles #1)
Cover Story: Reflection
BFF Charm: Yay
Talky Talk: Flip-Turned-Upside-Down
Bonus Factor: Gender Bending
Anti-Bonus Factor: Awful Grownups
Relationship Status: Is This Love (That I'm Feeling)?
Cover Story: Reflection
This isn't so much a Mulan-style reflection as it is a cold-looking, magical-hinting-at one. I like how fierce the illustrator made the figure on the front look, as well as the fact that the figure could very well be any gender. Both aspects play nicely into the story within.
The Deal:
An orphan with no knowledge of her past, Bristal led a good, if unspectacular life … until the day she was kidnapped and forced into a magical river known for killing those without any magical gifts. Thankfully, Bristal emerged from the water hale, and discovered that she was one of a rare and ancient breed of magic users: an elicromancer.
Before a war centuries ago, elicromancers used to be plentiful in the countries of Nissera, and helped royalty as advisors. But the war decimated their population, and those with magical powers have become little more than curiosities. But when a princess is threatened by a malevolent entity, Bristal must use her particular talents—shape-shifting and transformation—to both protect the princess and ready Nissera for war.
BFF Charm: Yay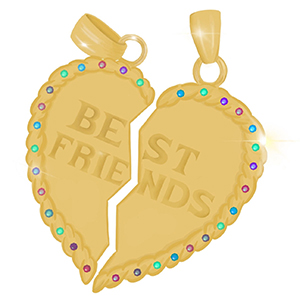 As an elicromancer, Bristal's body stops aging when she's a young woman, but the book's events take place over the course of nearly two decades. Obviously, Bristal matures quite a bit in that time, and becomes a self-possessed, confident, cunning (in a good way) person with great power and smarts. And yet, there's still hints of innocent, naive Bristal all the way through the book. West, smartly, keeps her protagonist young while factoring in enough time passed for Bristal's growth to feel believable. (Unlike in some "chosen one" books in which said chosen one experiences great growth in a matter of weeks. I'm not saying that this can't be done well, but the time gone by in Kingdom of Ash and Briars is a great way to really make it seem natural and real.)
Swoonworthy Scale: 7
Being an immortal has a big drawback: having to watch those you love grow old and die while you remain young and in good health. Bristal knows this, and yet she can't stop her heart from wanting what it shouldn't.
Talky Talk: Flip-Turned-Upside-Down
Kingdom of Ash and Briars draws heavily on classic fairy tales such as Cinderella and Sleeping Beauty (Get it? Ash and Briars?) in addition to Jane Austen's Emma and the tale of Hua Mulan. But it's not Cinderella or Aurora who get top billing in this book; it's the fairy godmother. And she's not an old, semi-doddering fairy, she's a badass warrior and spy.
Kingdom of Ash and Briars is a refreshing twist on what could have been a pretty standard retelling mashup, and West does an excellent job of bringing both Bristal and the world of Nissera to life.
Bonus Factor: Gender Bending
As part of her quest to protect Nissera, Bristal goes undercover as a young man and infiltrates a group of soldiers under the leadership of a prince. It's fun seeing her struggle to "play dude" at first, and get more comfortable being around them (and, in a sense, being herself) as time goes on.
Anti-Bonus Factor: Awful Grownups
Bristal's kidnappers are four grown men from her small town. They didn't kidnap her for sexual reasons—Bristal even thinks about the fact that had they wanted to assault her, they could have—but absconding with someone with the point of throwing her in a river that's more likely to kill her than not is still a ridiculously terrible thing to do.
Relationship Status: Is This Love (That I'm Feeling)?
You've been patiently waiting for me to get around to reading you, Book (since 2016!), and I thank you for not giving up on me when I consistently turned you down for someone younger or more flashy. I had a wonderful time with you, and these feelings I'm feeling could likely be something more than a passing fancy.
FTC Full Disclosure: I received a copy of this book from Holiday House, but got neither a private dance party with Tom Hiddleston nor money in exchange for this review. Kingdom of Ash and Briars is available now.