Cover Story: Confused
BFF Charm: Yay
Talky Talk: Engaging
Bonus Factors: Pecan Farming, Small Towns
Relationship Status: Hometown Buddies
Cover Story: Confused
The dead tree on the simple background is eye-catching, but it does make this book seem more sinister than it is. Coupled with the name, I kept getting thinking this was a "creepy, haunted woods" book before I actually read it. I'm sure they were going for a metaphor about dead relationships (especially with the two shadows on the ground, presumably Owen and his father) but I think I would've preferred a nice, lush pecan tree instead.

The Deal:
Owen Foster woke up this morning with little on his mind than trying to avoid being pranked by his boarding school roommate. So when his mother shows up and tells him his father embezzled millions from his company and disappeared, he thinks she's in on a very elaborate fast one.
Except it's no joke. Not only did Owen's dad's actions affect him and his mom, almost everyone in their small Louisiana hometown of Lake Cane was in some shape or form employed or profiting from the family business—and now in one fell swoop, lives have been ruined and retirement savings accounts have been drained. With no money to stay at school, Owen has to return to the town he can barely call home after being away for so long and face the vitriol and pain his father left in his wake.
There are a few people who ease the burden of being that guy's son: Pippa, Owen's childhood friend who is now a take-no-prisoners stranger and Gus, a recluse who lives on a pecan farm just outside town who knew Owen's dad when he worked for him one summer almost twenty years ago. How do you begin to heal from and atone for someone else's mistakes? And what is Owen going to do with that note he received the morning he left boarding school, the one from his dad that gave a clue about where they could meet?

BFF Charm: Yay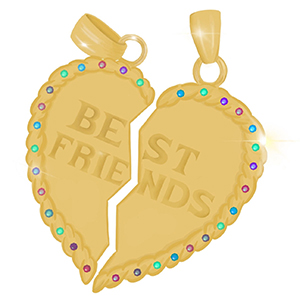 I was a little worried Owen, coming from a fancy-pants boarding school, was going to be a bit of a dude-bro. Thankfully, he wasn't. (I was even pleasantly surprised when even his rich friends turned out to be pretty decent guys.) I felt for him, having to face, in his father's stead, his peers who saw their family's savings and futures ripped away from them. He has a bit of a chip on his shoulder because, hey, his dad also deceived him—he had no idea the money funding their vacations and boats and mansion was stolen. But Owen is also a decent person, and, eventually, his humility and empathy get the better of him. I love a good young person / older mentor dynamic, so I enjoyed his relationship with Gus and the positive influence it had on him.

Swoonworthy Scale: 6
Pippa is reluctant to give Owen any breaks, since he's the one who got out of their town and never looked back, but she's also a nice person who can also see that her old friend has turned hottie (I assume Owen is hot, because why not) and finds it hard keep her distance. There's also another romance happening that I will explain down below, and it was easy but sweet.

Talky Talk: Engaging
I started this book during the midterm election results when I desperately needed a distraction and ended up reading it all in one sitting. Part of that was due to my burning rage at Florida voters, but the other part (the more positive part) was because the book was pretty damn good. I haven't read anything from Elston previously, but her writing is complex enough while still being eminently readable. You know that feeling when you read a passage and you're like, yeah, this author gets life? That's how this felt.
Alternating between Owen's journey was a story from the Summer of 1999, when Noah, a homeless nineteen-year-old who's had some trouble with the law, shows up in town and gets a job at Gus's pecan farm. We get to see his relationship with Owen's mom unfold and try to solve the mystery of what turned Owen's dad into the kind of person who would steal millions from his neighbors.
I don't want to give too much away, but suffice it to say I enjoyed the mystery, the pay-off was satisfying, and the emotional aspects got to me enough that I even shed a few small tears for some characters. A solid read all around!

Bonus Factor: Pecan Farming
A key component to pecan farming is using a machine to shake the shit out of the pecan tree so all the pecans fall down. Seems a bit crude, but the method holds. It's not a version of farming I ever gave much thought to, so it was fun to learn something new. And look at that photo above! I can get behind the beauty of pecan trees and wandering under those gorgeously lush branches.
Bonus Factor: Small Towns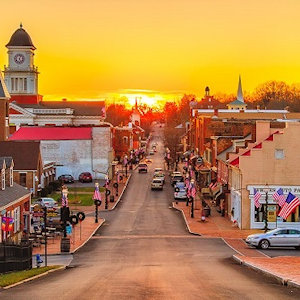 No one can shun you like a church lady from a tiny Southern town. Maybe it's because it's fiction or because I never lived in one, but a small town seems to be such a great place to tell a story, even if everyone there is really, really pissed at you.
Relationship Status: Hometown Buddies
You went away for a while, Book, but you came back full of promise and with a good story to tell. I'd defend you against the local naysayers and hang out with you in the lunch room anytime.
FTC Full Disclosure: I received my free review copy from Disney-Hyperion. I received neither money nor peanut butter cups in exchange for this review. The Lying Woods is available now.