About the Book
Title:
Night of Cake & Puppets (Illustrated Edition) (Daughter of Smoke & Bone #2.5)
Cover Story: Think Pink Once in a Blue Moon
BFF Charm: OBVIOUSLY and Yay!
Talky Talk: She Said, He Said
Arty Art: Sketchbook
Bonus Factors: Truth in Advertising (Parts 1 and 2), Grand Romantic Gestures, Prague
Relationship Status: Falling Deeper Still
Note: The ebook version was originally reviewed here. The book report below has been updated for the illustrated edition.
Spoiler Alert: This is a companion novella to the Daughter of Smoke & Bone trilogy, released between Books 2 and 3 — but chronologically, it's like Book 0.3. Neither this novella nor review has major spoilers for the series, unless you consider adorable supporting characters falling in love to be a spoiler.
Cover Story: Think Pink Once in a Blue Moon
I never thought I'd have strong opinions on matching series covers until change-ups happened to my favourite books. That being said, though, this one is a rare exception that I'm on board with; the distinct title font has been preserved (albeit not angled like the rest), and it reflects the illustrator's actual artwork, which is sort of important for a book with illustrations. Plus, Zuz is shown as the perfect mix of cute and badass, as she rightfully should be. And ZOMG LOOK AT WHAT'S UNDER THE BOOK JACKET.
The Deal:
As Laini Taylor describes it in a lovely letter that accompanied my review copy (which I hope is included in the finished hardcover), this is about Zuzana and Mik's "romantic, magical night with no doom on the horizon, just the possibility of kissing" — now with illustrations by Laini's husband, Jim Di Bartolo!
BFF Charm: OBVIOUSLY and Yay!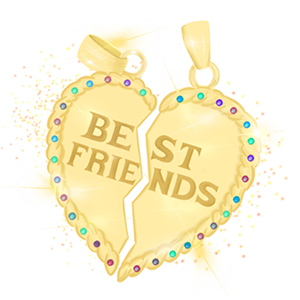 Zuzana has already proven to be a fiercely loyal friend in this series. With the spotlight on her, she gets to show off her exuberance — and vulnerability, too.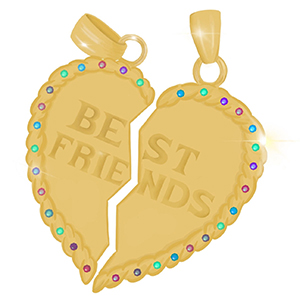 Mik is such a sweetheart. He's a bit shy (though that just might be Zuzana's effect on him), and he's the type of guy you can take home to your parents that won't bore you to death.
Swoonworthy Scale: 7 8
Knowing that these two end up getting together doesn't diminish the adorbs factor. That dramatic irony may even enhance the romance — like, anytime either or them are nervous or deflated, you'll be all, "JUST YOU WAIT. You'll be making out on each others' faces soon enough!"
The illustrated edition gets bumped up for the behind-the-scenes swoon of being a collaboration between a married couple, who actually met during art school like Zuzana and Mik!
Talky Talk: She Said, He Said
Laini Taylor switches it up from the style of the main books, telling the story in first person and alternating between Zuzana and Mik's perspectives.
Zuzana's narration, unsurprisingly, crackles with personality.
If we're talking facts, that's it. That's all I've got. But we're not talking facts. We're talking whatever I feel like talking […].
And Mik is every bit the romantic dreamer. Here he is, comparing his love life with a condescending cat (that'll make more sense when he explains it, trust).
That's me and Saturday night lately. It just looks at my hand until, ashamed, I lower it and try to pretend I didn't really want to pet it anyway. The thing that I want to happen consistently does not happen. Mocked by fate? Maybe.

Maybe tonight will be different. It didn't begin well, but there's always hope.
This novella may be lighter in tone than the rest of the series, but it's actually a perfect break from the intensity that surrounds it. While it's not essential for the understanding of the rest of the books — as a good companion story should be — it's great to spend more time with these beloved characters.
Arty Art: Sketchbook
Di Bartolo's sketches are the perfect complement Taylor's prose, with illustrations ranging from doodles in the margins to drawings on full pages. But his most intricate artwork is a bonus graphic novel adaptation of a Daughter of Smoke & Bone scene that has me thinking OMG YES THIS SHOULD BE A GRAPHIC NOVEL, WAIT WHY ISN'T THE WHOLE BOOK SERIES ADAPTED?!?!?
Bonus Factor: Truth in Advertising, Part 1
Cake!
Bonus Factor: Truth in Advertising, Part 2
Puppets!
Bonus Factor: Grand Romantic Gestures
A lot of grand romantic gestures from TV and movies may require suspension of disbelief, but Zuzana's is quite magical, if you get my drift.
Bonus Factor: Prague
Beautiful city is even more beautiful when people are falling in love. Sigh.
Relationship Status: Falling Deeper Still
The last time that I saw this book, I already thought it was cute. But absence — and illustrations — definitely made the heart grow fonder. I'm (quite literally) seeing it with brand new eyes, and I'm loving what I'm seeing.
FTC Full Disclosure: I received my free review copy from Little, Brown. I received neither money nor gelato for writing this review (dammit!). Night of Cake & Puppets is available now.