Cover Story: Not Too Shabby
BFF Charm: Yay!
Talky Talk: Straight Up With a Twang
Bonus Factors: Texas Forever, Road Trip, The Impala
Relationship Status: Roadhouse Rendezvous
Cover Story: Not Too Shabby
Sure, there's a headless girl. But everything else about this cover is so right! The Impala, the cowboy boots, the wide open landscape. My main issue has to do with the quality of the image itself. Maybe it's better on the official cover, but on the ARC that I have, the photo looks a little low res, to the point that Honor's cowboy boots appear to be made of red velvet. And that's just… gross.
The Deal:
Considering that she lost both of her parents at a young age, you'd think the world would cut Honor a break. But the universe is biotch, my friends, and when Honor's brother, Finn, is killed in the line of duty, Honor just isn't sure how to move on without him. She's supposed to start school as a freshman at UT in a week, but when she gets a letter from Finn, sent right before his death, with a pair of tickets to see Kyra Kelley's last concert, she hops in the car and sets her sights on California. The trouble is, she's got a surprise passenger–Rusty, Finn's estranged best friend. As they drive across the country, Honor slowly begins to process Finn's death… and her growing feelings for Rusty.
BFF Charm: Yay!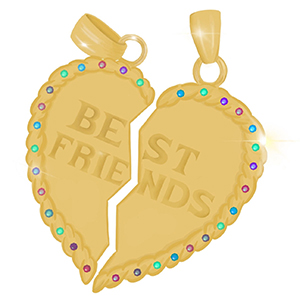 I'm pretty amazed by Honor's lack of baggage. Usually, when people suffer this amount of tragedy, they can end up throwing an eternal pity party for themselves. But that's definitely not the case for Honor. She's heartbroken, of course, but she's resilient, and when she jumped into that Impala (with Rusty in tow), she earned herself several fist pumps from yours truly. As the book progresses, Honor learns to put herself out there and take risks, in spite of her fear, and I admired her courage. There were times when I felt like her personality was a little weak, but she can't help it if she's surrounded by larger than life Texas boys like Finn and Rusty. Speaking in FNL terms, she doesn't have enough sass to grow up to be Tami Taylor, but she's definitely got the sweetness and smarts of Julie Taylor (minus the brattiness, thank god).
Swoonworthy Scale: 7
Hoooo-wee, Rusty is ONE FINE SPECIMEN Y'ALL. In fact, I have the sneaking suspicion that Jessi Kirby used Tim Riggins as her inspiration. (Who wouldn't?!) He's a football player; he's smokin' hot; he's an alcoholic; and he can sexy smirk like nobody's business. Yep, sounds just like a certain #33! And not only did Kirby do a fantastic job crafting this love interest, she also put him and Honor into some highly swoonworthy situations. From the time they get stuck in a thunderstorm in the Impala to some tequila-fueled dancing, this book is packed with tingly moments. But the one that really goes off the panty-melting charts involves a desert drive and a lack of air conditioning and… ok, I won't spoil it for you, but let's just say, it's a classier version of that Nelly song.
Talky Talk: Straight Up With a Twang
Kirby does a good job of writing Texan dialogue without making it sound forced or kitschy. Honor and Rusty's conversations in particular ring true, and the pacing of the story is spot on. My only issue with Kirby's style is her tendency to venture towards saccharine territory. For the most part, Honor's reactions felt real, but there were a few internal monologues that got a little too Hallmarky for my taste, and a certain scene involving Japanese lanterns was just too much. The best moments of the book are the quiet ones, when the emotion is supported by Kirby's words rather than smothering them.
Bonus Factor: Texas Forever
Honor lives in a small Texas town where football is king and UT Austin is like mother-effing Harvard. (Although, note to the author, nobody in Texas calls it UTA.) While the book doesn't stay in in this great state for very long, it still kindled my Texas pride.
Bonus Factor: Road Trip
Dang, this must be the third or fourth road trip book I've read this summer. (No wonder I've been craving Twizzlers and Corn Nuts.) Honor and Rusty's drive is certainly the ideal, when even car troubles turn into a nice slice of serendipity. Between deep lake dives and Arizona energy vortexes, their trip will make you long for diner food, the kindness of strangers and the open road.
Bonus Factor: The Impala
Finn's car is an Impala, and so of course, I immediately thought of Supernatural. And much like in the show, the car in this book is a character of its own. When "Wayward Son" came on the radio, I got the feeling that maybe Kirby is a fan of the Winchester brothers too.
Relationship Status: Roadhouse Rendezvous
This book really knows how to show a girl a good time, but it's not just some heartless hick looking to get in your pants. Over a few beers (and, ok, a shot or two of tequila), this book opened up to me, and I enjoyed the honesty and earnestness I saw in it. Sure, it got a tad sentimental, but then it would spice up the conversation with a wild story or give me a sexy wink, and I knew I was gonna walk out of that roadhouse feeling satisfied.
FTC Full Disclosure: I received my review copy from Jessi Kirby. I received neither money nor cocktails for writing this review (dammit!).