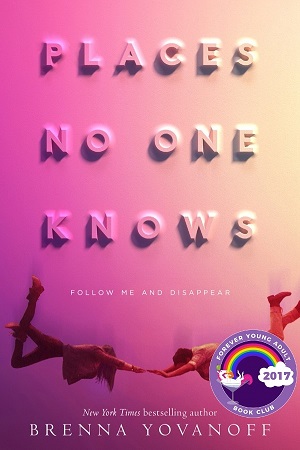 About the Book
Title:
Places No One Knows
Cover Story: Concepts No One Knows
BFF Charm: Caution
Talky Talk: She Said, He Said
Bonus Factors: Mysterious Loner Dude, Mean Girls
Relationship Status: Serious Like Whoa
Cover Story: Concepts No One Knows
With shades of pink and an intriguing image of a couple falling, there's no doubt that this cover is aesthetically pleasing. But does it convey the premise of the story? No. Does the tagline relate to the plot? Not really. Was this entire design probably meant for another book and then recycled? Probably.
The Deal
Waverly Camdenmar is perfect. Waverly Camdenmar is an architect of popularity, a five star general of social warfare. Waverly Camdenmar has no feelings (that she will admit). Waverly Camdenmar runs until her feet blister, and then she runs harder. Waverly Camdenmar can't sleep.
Out of all of those qualities, it's the last one that will lead to her unraveling.
She's tried a variety of insomnia cures, but one night, after she lights a candle and begins a meditative countdown, she finds herself drifting–not towards slumber, but into a house party where Marshall Holt, resident high school stoner, is on a very bad acid trip. It seems like a dream, yet Waverly wakes up with leaves on her feet and a distinct feeling of connection with Marshall. And then it happens again. And again. And again.
In the shadows of the night, Waverly and Marshall draw closer, but in the harshness of daylight, they stand miles apart. Is there a place in between, where their relationship is real? And, more importantly, can they reach it?
BFF Charm: Caution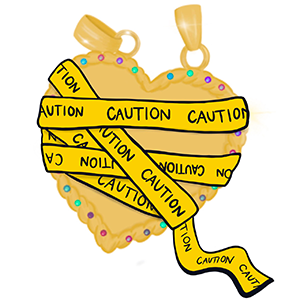 I immediately wanted to be besties with Waverly Camdenmar for the following reasons:
– Her name is Waverly Camdenmar. I MEAN.
– She's fiercely smart.
– She collects horror movie figures.
– She has two pet tarantulas named Franny and Zoey.
– She says things about herself like: "I'm Waverly Camdenmar. I've spent my whole life memorizing unfathomable things." And: "She'll see the jagged edges in me, the dark, unholy fascinations–spiders and nihilism, mutant cells and scalpels and sarcophagi."
Girlfriend has issues, no doubt, but DAMN, she's fascinating. She veers dangerously close to being a sociopath, but Waverly is not without emotion, and watching her fumble towards happiness was both exhilarating and devastating. I've never met a character quite like her, to be honest, and though she's not the type to swap friendship bracelets, I would pursue her friendship with patience and determination (and a very thick skin).
Bonus BFF Charm goes to Autumn, inventor of Bitchface Bingo (I wanna play!) and the source of quips like, "Just try not to get poor judgment all over the place." As Wavery's surprise ally, Autumn goes boldly where no woman has gone before.
Swoonworthy Scale: 9
Marshall Holt. You can't say that name without a whisper of wonder, a sigh of longing, a jolt of desire. (And, if you're me, an echo of Marcus Flutie.) Marshall is Grade A MLD, and while I will elaborate on that in the Bonus Factor section below, I can't help but GO ON about the insane chemistry in this book. Obviously, when you put a pothead loser and a popular preppie together, sparks will ensue and Sarah will be ecstatic, but the romance here is so much more than two clichés combined. The set-up, with Waverly magically and continuously appearing in Marshall's bedroom, lends itself to intense confessions and no parental supervision if you know what I mean, and the intimacy that results is heartbreaking in its honesty and panty-melting in its abandon.
I won't spoil it for you, but there's this one scene in Spanish class with an assignment involving compliments that felt straight out of a John Hughes movie and made me DIIIIIIIIIE FOR DAAAAAAAYS.
Talky Talk: She Said, He Said
I read and enjoyed Brenna Yovanoff's previous novel, Fiendish, but I think she's really hit her stride with Places No One Knows. Perhaps it's because this is her first book without any paranormal elements*, or maybe it's just my bias towards the contemporary genre rearing its Sarah Dessen head, but her writing feels much more powerful when it doesn't have to share a page with the supernatural. The chapters alternate between Waverly and Marshall's perspectives, and both of their voices are piercing and wholly unique, while the dialogue is so spot-on, it hurts (in a good or bad way, depending on who's speaking). This is one of those deceptive stories that takes a few hours to read and a few weeks to process, and just like Waverly slipping into Marshall's life, I fell into this book and never wanted to climb out.
*Yes, Waverly can magically appear in Marshall's bedroom, but as weird as it sounds, it's not really… a big deal? Nor does it mean that she has any special powers.
Bonus Factor: Mysterious Loner Dude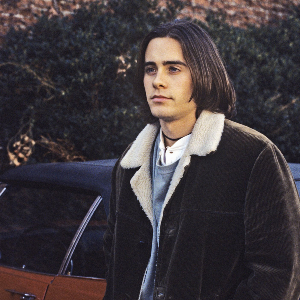 There's a hundred things I could say about what makes Marshall Holt the ideal MLD, but Waverly has already summed up most of them for me:
Appreciate:

His mouth

His wry self-deprecation

The way his T-shirt complements his shape

The way he smells clean and disreputable at the same time

Decline:

His laziness

His wry self-deprecation

The way he dozes off in class

The way he's looking past me, over my head, like I'm almost too trivial to stand
Let's just say, if I was Waverly, there would be approximately zero items under "Decline." And unlike most of his MLD peers, Marshall gives us insight into his family life, his emotional turmoil and, best of all, his crush on Waverly. QUELLE HOTNESS. It's not an exaggeration for me to tell you that he completely earns a place next to Jonah Griggs and Marcus Flutie in the Mysterious Loner Dude Hall of Fame.
Bonus Factor: Mean Girls
When the book begins, Waverly is firmly ensconced as the best friend and social advisor to Maribeth, the queen bee of the school. Maribeth has the ambition, and Waverly has the brains, and together, they've created an empire:
We made her what she is, step by step and piece by piece. Half the tricks she knows? I invented them. Or at least, I stole them from Machiavelli and Sun Tzu and Heathers.
Maybe calling it a bonus factor is misleading, because the bullying in this book is brutal (yet subtle in its artfulness), but Yovanoff's grasp of high school politics is astoundingly astute, and consequently, Waverly's observations can be penetrating in their truth:
… Because one of the secrets of total social domination is to make your moment of vulnerability a premium. You trade on your need for people, bestowing it like a gift.
Relationship Status: Serious Like Whoa
I fell for this book hard and fast. With burning chemistry, gripping emotion and engrossing characters, Places No One Knows is the kind of novel I could spend the rest of my life revisiting, but that's not the only reason it made my Required Reading List. Its exploration of adolescent social dynamics and expectations is searing in its accuracy, yet at the same time, Waverly's story offers hope. (And kissing. The kissing is not to be overlooked.)
FTC Full Disclosure: I received a free review copy from Delacorte Press. I did not receive money or cocktails for writing this review.