About the Book
Title:
Size 12 and Ready to Rock (Heather Wells #4)
Cover Story: Untruth In Advertising
BFF Charm: Sure
Talky Talk: Easy, Breezy, Snarky
Bonus Factors: Reality TV, Pink Greyhounds
Relationship Status: Caf Buddies
Cover Story: Untruth In Advertising
What. There is NO WAY that cover model is a size 12! I mean, maybe it's hard to tell because I'm being visually distracted by the sequins and the fact that she has no head, but I'd be willing to bet a box of Skinny Cow ice cream sandwiches she's not a size 12 (sorry, I don't bet my full-fat Blue Bell ice cream sandwiches for anything).
The Deal:
Mild spoilers ahead, if you haven't read the series, although they're not more than you'd get from reading the blurb on the back of the book.
Heather Wells is finally getting some on a regular basis, and not from some vegan, ponytailed math professor, either (eww. What did she see in Tad Tocco, anyway? Maybe his last name made her think of tacos, which is an understandably positive association, since they're one of the most delicious — and convenient — foods ever?). She and Cooper Cartwright, the older brother of Heather's boy band ex Jordan, are finally engaged. It's summer at New York College, so in theory, Heather shouldn't have much to worry about in her job at the Death Dorm, but when she gets called in to work one night, one thing leads to another and she ends up supervising a two-week-long summer camp for aspiring Brittneys and Avrils. Jordan's wife, supermegastar Tania Trace (who happens to be pregnant), is getting death threats, and the only one she trusts is Heather. When one of Tania's assistants gets murdered on the first day of Tania Trace Teen Rock Camp, it's obvious the target was Tania, and Heather (and Cooper) might be the only ones who can solve the crime.
BFF Charm: Sure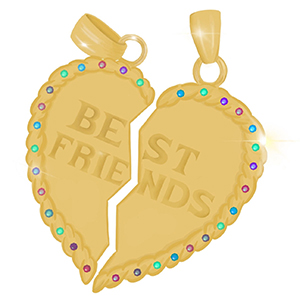 I like old Heather. She's wicked funny and doesn't take things too seriously. As long as the kids are safe and using condoms, who cares where the photocopy paper comes from, right? And maybe she'd be able to get Magda, the fabulous dining hall lady, to hook me up with free Dove bars.
Swoonworthy Scale: 5
I know!! This is the LOWEST swoon scale ever given a Meg Cabot book, I think. It's because the girl already got her guy, and there's no trouble in paradise, if you don't count worrying over breaking the news to his family. Cooper and Heather are great together, and they get a residual couple of points because of all the tension between them in the earlier books (especially the first two), but there's not a lot of swooning going on.
Talky Talk: Easy, Breezy, Snarky
Heather's one of Meg Cabot's most sarcastic heroines — she's right up there with Suze Simon. She deals with student love dungeons and drug dealer neighbors with perfect sangfroid, but there's also some pretty heavy messed-up shit going on with Tania, and while her tone doesn't let it weigh the book down, Cabot never makes it frivolous.
Bonus Factor: Reality TV
As if a summer rock camp for teenaged girls wasn't enough, it's also part of Jordan and Tania's new reality show, appropriately titled Jordan Loves Tania, so there're cameramen and bitchy producer ladies and all the trappings of reality tv running around. It's AWESOME.
Bonus Factor: Pink Greyhounds
My favorite new character is Cooper and Jordan's younger sister, Jessica. Jessica introduces Heather to her new signature drink, the Pink Greyhound, and it sounds DELISH. Of course, Cabot was classy enough to make sure the recipe is in the book (and we're classy enough to share!).
Pink Greyhound
2 ounces vodka
4 ounces freshly squeezed pink grapefruit juice
Ice
Mix; shake thoroughly.
Optional garnish: Rosemary sprig
Relationship Status: Caf Buddies
This book is the perfect go-to for the cafeteria or class — you can always count on it to have all the latest gossip and make funny wisecracks when things get boring, and it usually has a stack of celebrity and wedding magazines hidden in its backpack. My true love will always be Meg Cabot's YA books, but these are always super fun to have around. Hey, what the Mediator Series doesn't know won't hurt it, right? Ahem. OK, we might be a little more than just CAF buddies.
FTC Full Disclosure: I received my review copy from Harper Collins. I received neither money nor cocktails for writing this review (dammit!). Size 12 and Ready to Rock is available now.