About the Book
Title:
Simon vs. the Homo Sapiens Agenda (Simonverse #1)
Cover Story: What's Black and White and Red All Over?
BFF Charm: Platinum Edition
Talky Talk: 2 Legit 2 Quit
Bonus Factors: Diversity, Banks Family Award, Loyal Pet, Tasty Business
Relationship Status: The Final Rose
Cover Story: What's Black and White and Red All Over?
This doesn't really doing anything new; I thought publishers had finally reached a saturation point with Headless Body covers. Or, scary thought: if trends are cyclical, does that mean Headless Body is making a comeback?!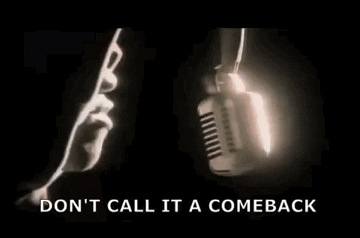 Fortunately, this cover is greater than the sum of its parts, and it'd look pretty snazzy on any shelf.
The Deal:
Simon Spier has a problem. It's not that he's gay or that he hasn't told anyone about it. It's not that he's been baring his soul via emails to Blue, the pen name of a classmate that's also in the closet. No — Simon's problem is that all these secrets have been discovered by class clown Martin Addison, who's blackmailing Simon for help with his own love life. To protect his own privacy and that of the guy he's totally crushing on (whomever he might be), what choice does Simon have but to play along?
BFF Charm: Platinum Edition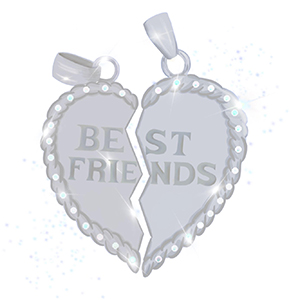 I LOVE SIMON SO MUCH, Y'ALL. If he's not cracking my shizz up, then he has me nodding my head in agreement. And try as he might to deny it, he's a romantic and a dreamer, aka twinsies!
Granted, it's not cool that Simon agrees to manipulate a friend to protect his own privacy, even if he was blackmailed into doing so. Although I would have been a bad influence on that matter; if I were in his shoes, I'd call Martin's bluff — his word against Simon's, after all — but less so for the nobility of friendship, but for the pettiness of denying my blackmailer what they want. Which would have carelessly compromised Blue's identity and also advocated dishonesty, so WHOOPS. Maybe Simon's better off without having me as a friend.
Swoonworthy Scale: 8
From mild flirtation to full-grown attraction, Simon's virtual relationship with Blue is heart-flutteringly ADORBS. To the point that mystery of Blue's identity had me seriously on edge, from the OMG MY HEART WILL RIOT IF BLUE IS ANYONE LESS THAN AMAZING.
… so yeah, I kind of became emotionally invested in Simon and Blue. What gave me away?
Talky Talk: 2 Legit 2 Quit
If y'all could see all the lines I saved from this book, it'd probably be, like, the whole dang book. Becky Albertali's writing is just SO FLIPPING QUOTABLE, for both her sense of humour and her keen observations. Also great is the surrounding cast; their relationships with Simon and with each other all ring so true, incl. the messiness of hormones and different group dynamics that have befell Simon's friends. (More on his (awesome) family later!)
With all its topical pop culture and social media references, this book is SUCH a product of its time (and a reminder that I'm a total Old now). While those mentions don't always age well, they'll still be very time capsule-y of the current (North American) teenage existence.
Bonus Factor: Diversity
Through Simon, Albertalli drops a lot of insight re: sexuality, esp. on heteronormative double standards, like straight being the assumed default. Her characters also engage in a slightly inebriated discussion that stood out to me. Simon marvels at ancestry and how so many events conspired together for all his friends to be where they are now; an innocuous (and def. cray to think about) sentiment, sure, but it quickly turns awks when he's reminded that Abby's African ancestors didn't exactly choose to come to the U.S. Having been the POC in a convo that everyone's forgotten you're not also white,* this totally resonated with me. No matter how well-meaning we are, anyone can slip up. Just try to learn from your mistakes and be better moving forward.
*Like that time a (white) friend mentioned being one of the few non-Asian people writing an exam, and how she's didn't care for being the minority. Meanwhile, my minority Asian self was like, "LOL IS THIS REAL LIFE?" (Well, in my head. I was too stunned to actually form words.)
Bonus Factor: Banks Family Award
Simon's family is one of those that actually enjoy hanging out together, from weekly viewings of The Bachelorette to the occasional Facebook scavenger hunt**. To borrow from one of my fave shows, they love each other and they like each other.
**Basically, trying to find Facebook friends who fit a certain criterion. For a few easy examples, try "someone with a cryptic update", "someone who overshares", and "someone posting a political tirade". (Not the Spiers' rule, but bonus points if you get all of those from the same person, i.e., UNFOLLOW.)
Bonus Factor: Loyal Pet
This could have been lumped together with the family, but good doggos deserve their own shout-outs. The Spier family dog is a golden retriever named after the pride of Stratford, ON.
Bonus Factor: Tasty Business
There's really just one kind of tasty business in this story, but according to Simon, Oreos are "the ONLY food group that matters" anyway. Has any store tried bundling this book with a pack of Oreos yet? If not, WHY NOT?
Relationship Status: The Final Rose
Oh, Book! You are so cute, so funny, and so wise! I just want to show you off to everyone I know so that they can fall in love with you, too. Before we start the rest of our lives together, there's only one thing I need to ask you…
FTC Full Disclosure: I received my free review copy from HarperCollins Canada. I received neither money nor froyo for writing this review (dammit!). Simon vs. the Homo Sapiens Agenda is available now.