About the Book
Title:
Talking as Fast as I Can: From Gilmore Girls to Gilmore Girls (and Everything in Between)
Cover Story: Hello, Gorgeous
BFF Charm: RU KIDDING YES PLS
Talky Talk: Fast, Furious and Funny
Bonus Factors: Lauren Graham! Food Charts and Photos, Gilmore Girls and Parenthood
Anti-Bonus Factor: MOAR
Relationship Status: I'm Ready for the Revival
Cover Story: Hello, Gorgeous
While, from a design standpoint, there's nothing truly remarkable about this cover, what kind of monster could ever complain about seeing even half of Lauren Graham's excellent face?! I also appreciate that she isn't photoshopped to unrecognizability here.
The Deal:
Lauren Graham's first memoir is a journey from her childhood in Honolulu, Japan and the Cayman Islands, through her obsessive pursuit of making it to (said in fancy theatre voice) ***BroadWAY*** to her exceptional career in both productions of Gilmore Girls, six seasons of Parenthood and a newfound love of writing. It's beautiful, heartwarming, hilarious and inspiring. It's perfect for a theatre nerd, TV nerd, old movie nerd or just a Lauren Graham nerd. If you are all of the above, like me, you will plotz.
BFF Charm: RU KIDDING YES PLS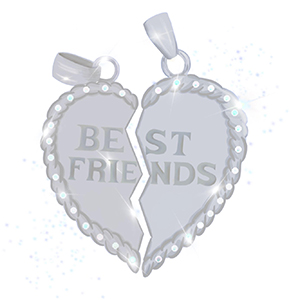 I literally began daydreaming what it would be like to be Lauren Graham's best friend after reading this book. How would we meet, how could I win her over? Where would we hang out, how would we celebrate our friendiversary? She radiates such wisdom and kindness. She's funny, down-to-earth and very, very intelligent. She does this Old Granny Jackson bit where she pretends to be an old lady in order to scold her younger friends for spending too much time on social media. She drinks martinis and eats cheesy bread. I MUST BEFRIEND HER.
Swoonworthy Scale: 4
Although much of the book is devoted to Graham's life and career, as it should be, and she cheerfully remembers her years of seemingly insurmountable singledom, she also gets surprisingly candid and scoopy when talking about her current romance with former Parenthood co-star (and total Six Feet Under dreamboat) Peter Krause. He sounds amazing, basically. Very outdoorsy. I approve.
Talky Talk: Fast, Furious and Funny
She's not kidding in the title – homegirl talks fast. She flies through topics and tales, but with such ease of transition and surety of tone that the book never feels chaotic, just propulsive. There was no way I wasn't going to finish this book as soon as humanly possible. It became a matter of necessity.
She's funny and conversational, insightful, adept at communicating ideas, just a legitimately great writer. This isn't a situation where Graham believes that because she is an actress, she must be good at everything – she was an English major at Barnard College, and she wrote a thesis on Tennyson. These are good enough qualifications for this English major, but really, the proof is in the pudding.
This book is about growing up, starting out, and the time I was asked to audition with my butt. It's about all the odd jobs I had on the way to pursuing my dream, some of the bad fashion choices I made, and the eleventy million diets I've tried. I'll tell you how I learned to be a more efficient writer, how I discovered that I'm a terrible judge, and how I realized that meeting guys at awards shows was perhaps not the best way to start a successful relationship.

I wondered what it would be like to put someone I loved so much down for eight years and then pick her up again. I wondered if rebooting Gilmore Girls could be as gratifying as doing the series was the first time, if the show would feel as fresh and quirky and smart and speedy as it had been, if returning to Stars Hollow after all those years would be as wonderful as I'd dreamed it would be.

Spoiler alert: it was.
Bonus Factor: Lauren Graham!
I love Lauren Graham. You love Lauren Graham. And this book is unfiltered, unadulterated, full-throttle Lauren Graham. TIP: get the audiobook, as Graham reads it (and, in parts, sings it) herself with enormous warmth and humor, and you can see the photos and food charts she included through an Audible PDF.
Bonus Factor: Did You Say Food Charts and Photos?
She includes so many great, hilarious photos from her years growing up (here she is in her high school production of Hello, Dolly!) and on famous sets, and in a smart, no-nonsense chapter about dieting, she includes this perfect Hollywood food chart.
Bonus Factor: Gilmore Girls and Parenthood
Talking as Fast as I Can feels like Graham's gift to the fans of her two best-known shows. She offers so much juicy scoop – all of it good-spirited – and behind-the-scenes glimpses. She rewatched all seven seasons of Gilmore Girls' original run in order to refresh herself before this book, and she goes through it, season by season, discussing her favorite moments on and off-screen, frank and funny opinions on fashion and hair choices and her huge admiration for her co-stars. She kept a diary on the set of Gilmore Girls: A Year in the Life, and reads to us from daily entries, each one poignant and funny. Every time she talks about Edward Herrmann, you will cry. And though I've never watched Parenthood, you can bet Graham's gushing has me onboard now.
Anti-Bonus Factor: MOAR!
It's too short. Not because Graham didn't adequately flesh out her thesis or anything, but just because I could have listened to a thousand hours more of her wonderful voice telling me stories, singing me songs or gently scolding me as Old Granny Jackson.
Relationship Status: I'm Ready for the Revival
I'd watch seven seasons of this book, then breathlessly await news of a revival for nearly a decade before instantly binging the new series and starting all over again.
FTC Full Disclosure: I received neither cocktails nor money in exchange for this review. Talking as Fast as I Can is available now.