About the Book
Title:
That Burning Summer
Cover Story: Bucolic Battlefield
BFF Charm: Maybe
Talky Talk: SWALK
Bonus Factor: Annoying Little Brother
Relationship Status: Keep Calm and Carry On
Cover Story: Bucolic Battlefield
This cover manages to make war seem like something that happens at a distance. It's lovely, but it's also a Standard Historical Fiction Cover: soft, sepia-toned people caught in a specific moment.
The Deal
It's 1940 in England. Peggy and her mother, aunt, brother, and cousin are living in their small countryside town, adjusting to the "new normal" of the war and the absence of the children's father. War has not yet reached the town, but anyone new or acting different is immediately under suspicion. After all, German spies are everywhere—or so says the military.
Henryk is a young Polish pilot, flying for the Royal Air Force. His plane is shot down near Peggy's village, and with his narrow escape comes a new set of problems. He can't go back to the war, or he'll go mad. He can't risk being discovered as a deserter, either. When Peggy discovers him, she takes pity on him and hides him in an abandoned church. Over the course of the summer, they grow closer, while Peggy's little brother Ernest is convinced that there's a German in their midst.
With the spectre of war looming over them—sometimes directly overhead—it's clear that Henryk cannot stay. But as a deserter, how can he leave?
BFF Charm: Maybe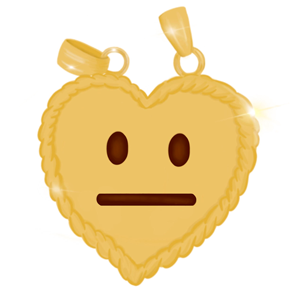 I finished the book and felt that Peggy might have been the most mysterious character of the protagonists. Ernest and Henryk show us glimpses into what they were like before the war began, but War Peggy is the only Peggy we really get to know. She's smart and a bit headstrong, awkward around her classmates, but why? What are her hobbies? What does she want to do with her life, other than go to Paris? Tell me, Peggy, because I think we could be friends!
Swoonworthy Scale: 5
Henryk and Peggy's blossoming romance is the kind that's borne out of wartime urgency. Henryk shares stories of his life in Poland before the war, his experiences as a pilot, and why he feels he can't return to the RAF. Peggy's protectiveness in return and Henryk's need for human contact take their natural course. It won't set your loins on fire, but it's sweet and believable.
Talky Talk: SWALK
The story is told from Peggy, Ernest, and Henryk's alternating perspectives. Lydia Syson is effective at shaping a piece of the world gone by, expertly weaving descriptive historical detail and dialogue together to make her world seem real. Each character has a distinct voice that propels the story. It's a book that should seem a lot longer and slower, but there is the constant tension that Henryk will be discovered, or that Ernest will do something stupid in the name of patriotism.
Where the book suffers, though, is the end: the character-driven book suddenly adds on a bit of action that seems at odds with the slower pace of the first three-quarters. Both the subplots and the bigger question of Ernest and Peggy's fate are hastily resolved, but not in a particularly satisfying way.
Bonus Factor: Annoying Little Brother
Ernest is the perfect portrayal of an annoying little brother. (Apologies to my own annoying little brother if he reads this, but YOU KNOW WHAT YOU DID.) He's about twelve and at that hideously awkward stage where they know everything and nothing all at once. He so desperately wants to be the man of the house, but he's a gawky little nugget who can't even stand to see rodents trapped—so, of course, when he sees a plane going down and finds a parachute, he's convinced that he alone can find the evil German spy infiltrating their village. I loved him. I also wanted to strangle him.
Relationship Status: Keep Calm and Carry On
Book, our date was full of well-researched detail, taking me back to a time and place that feels (depressingly) relevant today—then you switched gears on me in the last quarter, making me wonder if I missed some major clues all along. I'd be open to a second date with your author, but let's promise to keep the action on a more even keel.
FTC Full Disclosure: I received my free review copy from Sky Pony Press. This review was originally posted on Kirkus Reviews in exchange for monetary compensation, which did not affect or influence my opinions. That Burning Summer will be available January 24.