About the Book
Title:
The Afterlife of Holly Chase
Cover Story: Bah, Humbug
BFF Charm: Eventually Sassy Gay Friend
Talky Talk: Easy Breezy Ebenez-y
Bonus Factor: A Christmas Carol
Anti-Bonus Factor: Workplace Misconduct
Relationship Status: Holiday Hookup
Cover Story: Bah, Humbug
Sure, I guess? It's fine, but it doesn't bring joy to my world.* Upon closer inspection, I do appreciate how it emulates the intricate, old-timey covers befitting its inspiration. So it's like a reverse Monet.
*YES, I WENT THERE.
The Deal:
One fateful Christmas Eve, Holly Chase was visited by three ghosts who tried to convince her to be a better person. Well, it didn't work. And then she died.
Now Holly works as the Ghost of Christmas Past for Project Scrooge, the clandestine company dedicated to saving selfish, miserable souls like hers was. But in the five years since her death, she's never faced a Scrooge like Ethan Winters before: young, buff, and HOT. And for the first time ever, Holly's taken an interest—too much of an interest?—in her dead-end job. (Pun always intentional.)
BFF Charm: Eventually Sassy Gay Friend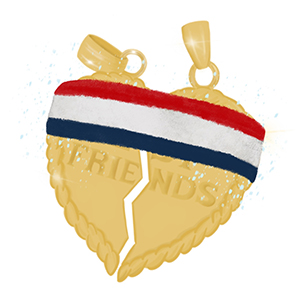 I've been known to find certain types of a-holes endearing, and I've often owned up to being one myself. But WOW, was Holly a rotten person when she was alive. Not only was she a selfish jerk, but she was cruel, egotistical, and materialistic, too.
Fortunately, her ghost self is much improved — in terms of personality, anyway. Her recklessness when it comes to Ethan had me wondering, what, what, what are you doing? Look at your afterlife! Look at your choices! (Then again, that might just be the obedient rule-follower in me freaking out. I mean, what's the worst that could happen? DUH SHE'S DEAD.)
Swoonworthy Scale: 4
Getting the lowdown on Ethan's Scroogey self before meeting him means that I was totally predisposed to dislike him. And then I was really rolling my eyes when Holly was willing to overlook douchebaggery for hotness. (To be fair: you're young, girl. You'll learn.) But dang it all — Ethan isn't entirely bad? I might have even grown to like him as a love interest? It's like jerks are capable of having redeeming qualities or something.
The deception that Holly has to maintain to get to know Ethan, and, like, the ethics of it all, I can't quite abide. It probably says a lot about me that dishonesty is a bigger relationship dealbreaker than one of the parties being a ghost. (Particularly, that Casper was the definitive pop culture romance of my childhood.)
Talky Talk: Easy Breezy Ebeneze-y
Hand puts a clever spin on a classic tale, crafting a modern retelling that knowingly retells the story—but not without a few surprises along the way, or its lighthearted spirit intact even when veering into heavier themes like grief and regret. Although Holly's and my shared affinity for 'whatevs' nearly ruins the abbrev for me, because omg is that what I sound like?!?
Bonus Factor: A Christmas Carol
We all know the deal with Scrooge, right? If not from the O.G., then at least The Muppet Christmas Carol? Each year, Project Scrooge identifies people fitting the Christmas Carol template for their selected Scrooge (the Jacob Marley, the Bob Cratchit, etc.) before putting on the big production. As such, there are plenty of Dickensian Easter eggs throughout the story.
Anti-Bonus Factor: Workplace Misconduct
Given that sexual harassment and abuse has been at the forefront of the current collective conversation, I might be extra sensitive to signs of workplace impropriety nowadays. But Holly's coworkers set off tons of red flags with their unprofessional enthusiasm over a new attractive intern. Workplace romances are known to happen, but maybe don't hit on people at work? Esp. ones that you have power over, FFS.
Anyway, the behavior's never called out, nor are there any negative consequences for it. (In one case, the attraction is actually reciprocated.) But that doesn't make it acceptable, and it's uncomfortable that no one even bats an eye.
Relationship Status: Holiday Hookup
I wasn't looking to get serious with this book, so I let a few annoyances slide (while side-eyeing the heck out of them, obvs). Despite my misgivings, it still managed to charm me and pull me into its whimsical world. We had our fun together, but we won't last past the holiday hangover.
FTC Full Disclosure: I received my free review copy from publisher. This review was originally posted on Kirkus Reviews in exchange for monetary compensation, which did not affect or influence my opinions. The Afterlife of Holly Chase is available now.