About the Book
Title:
The Five Stages of Andrew Brawley
Cover Story: Worst. Cover. Ever.
Drinking Buddy: Do Not Take With Alcohol
Testosterone Level: 120/80
Talky Talk: One Subplot Too Many
Bonus Factor: Comic Books
Bromance Status: Have We Met?
Cover Story: Worst. Cover. Ever.
I know I say this every review, but I think we've kind of hit rock bottom here. Seriously. A book about death, cancer, hate crimes, guilt, and LGBTQ, and all we get is a stock photo of a guy. Plus a reminder that this is a novel, lest we try to use it to grate carrots or jump start a car with it or something.
The thing is, there's no excuse for this cover. This book is filled with drawings from the creepy comic book that Andrew draws, so it's not like they didn't have access to amazing artwork. Simply using a single panel from I am Patient F and you'd have a horrifying, evocative cover, instead of this bullshit.
The author photo…hmmm.
The Deal:
Death came for Drew's entire family one night. She took his parents and his little sister. She was supposed to take Drew as well, but he escaped. He vanishes into the hospital and moves into an empty room in an abandoned wing. He gets a job in the hospital cafeteria. He changes his name (he's not really named Drew). Death may have gotten everyone else, but she'll never recognize him. He watches her from a distance. Eating in the cafeteria, chatting with the doctors, snatching patients when they're vulnerable. Everyone at the hospital thinks she's just some woman, but Drew knows the truth. She's slick, Death is.
Drew couldn't save his family, but he won't let death take anyone he cares about. Not Lexi, the young genius in the cancer ward with the excellent prognosis. Or Trevor, the ex-jock who probably won't live to see twenty.
And then there's Rusty, the gay kid who was lit on fire during some kind of hate crime. Someone so miserable and scared, that Drew is determined to protect him from Death. Even if it means running away together and living happily ever after.
Can death be easily cheated?
Drinking Buddy: Do Not Take With Alcohol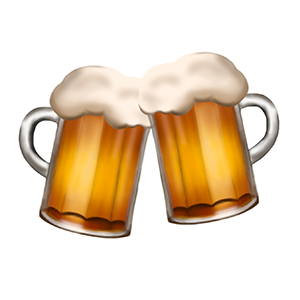 The accident that cost Drew his family kind of cost Drew his sanity. He lives alone in an unfinished part of the hospital, hangs out in the emergency room watching people in critical condition, and penning a very disturbing comic book called I am Patient F. Drew's survivor guilt has truly eroded his sanity.
On the other hand, he now lives a life completely devoted to the service of others. He won't let death come for Rusty, not on his watch. He just knows that Lexi and Trevor would make a great couple, if they could both just see what's right there in front of them. And he discusses literature with his boss at the cafeteria, theology with the hospital's exhausted chaplain, and refuses to give up on trauma cases, even after the doctors have marked the time of death.
I'd like to help Drew, maybe even hang out with him, but in a public place, you know what I'm saying?
Testosterone Level: 120/80
Now the entire book takes place in this hospital so there's not a lot of room for chases and fist fights. Drew knows he has to keep a low profile, lest someone notice that teenage cafeteria worker never goes home. And Lexi and Trevor are too ill for their romance to ever…ahem, blossom.
But then there's Rusty, the badly burned, vulnerable, gay kid who kind of wishes he hadn't survived the fire. For the first time since he lost his family, Drew thinks of his own future. Drew's own homosexuality is not really discussed; he's either forgotten about it like the rest of his old life, or it never was a big issue in the first place. But now that he has Rusty to take care of…maybe it's time to start thinking outside of these hospital walls.
But Death has started stalking Rusty. If Drew gets to close, she might recognize him…
Talky Talk: One Subplot Too Many
This was a good book, an interesting book, but it just tried to be a little too much. The best of the subplots was the Lexie/Trevor romance, which was innocent and sweet. Then there was the cafeteria owner's family crisis, the ICU nurses, and the priest. The Rusty romance had potential, but he would often disappear for a few chapters. And I would have liked the 'Death walks among us' subplot better if we'd been convinced that maybe Drew was right and she really was a supernatural being. As it is, it's pretty obvious that Drew is just seeing things and she's actually just the hospital social worker.
If Hutchinson had lost one or two of these tangents and concentrated on the meat of the plot, I would have liked this book a whole lot better.
Bonus Factor: Comic Books
So after witnessing the death of his family, becoming convinced that he's being stalked by death, and living in a hospital have kind of screwed up Drew's mind. But it sure makes for a great comic book. Every couple of chapters we're treated to an excerpt from his hand-drawn comic I Am Patient F, kind of a V For Vendetta/Spawn mashup, about a guy being tortured and mutilated by The RAND Corporation. This comic is well drawn, but dark and disjointed as hell. Which makes me even angrier about the crummy cover art.
Bromance Status: Have We Met?
You strike me as familiar. Maybe it's just your plot or characters, but I swear I've read you somewhere before. What? Okay, okay, you're just a dictionary. My mistake.
FTC Full Disclosure: I received no money for writing this review and I hate that cover.