Cover Story: Soft Core
BFF Charm: Yay
Talky Talk: Grimm
Bonus Factors: Fairy Tales, Mysterious Loner Dude
Relationship Status: Under the Covers
Cover Story: Soft Core
So I can't quite tell if this girl is sleeping or dead and in either case WHY she has her fingers in her mouth. I wish they had kept with the design on the back of the book, which is all roots and leaves and perched crows. The Black Forest in winter is a huge part of this story but a girl with her fingers in her mouth, in the words of my husband, is "porn-y."
The Deal:
Rowan Rose lives in the village of Nag's End with her scholar father and enjoys her life there, learning at his hand and spending her days with her best friend Tom. One day the Queen's riders chase through the village, up the mountain and don't return. After forming a search party, the village men go up the mountain and find one of the soldiers torn from top to tail, with the others naked, frozen and laid out neatly in a row, clothes folded beside them. The only clue are the words, "It's starting," scribbled in a soldiers journal. The earth looks like it's ripped open and fallen in on itself and the fearful villagers place blame on a wolf. (A wolf who can fold laundry, apparently.)
Meanwhile, a new family shows up in Nag's End, with a young, beautiful dark-haired girl caped in red named Fiona Eira. Rowan's father forbids her to speak to them but won't say why. Whatever was on the mountain is now down in the village as people are being found exsanguinated in their own homes, even though windows and doors are locked. The local GreenWitches know that the village is in danger and that Rowan Rose holds the key to pacifying the beast that is terrorizing them. Two words: family secrets.
BFF Charm: Yay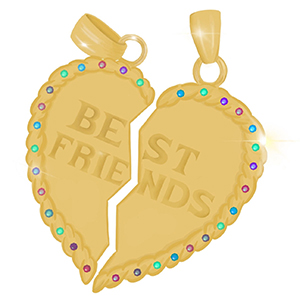 Rowan is smart and kind-hearted, but also yearns for more out of life. She is a gifted translator and hopes to move back to the Palace City one day with her father. She felt like a real teenager to me; quick to feel jealousy and possessiveness and not really understanding at first that those feelings are born out of a fear of losing Tom rather than being in love with him. I was seriously cowering under my covers reading this book (because HUGE FOREST CREATURE WITH FANGS THAT IS SEEMINGLY UNSTOPPABLE) but Rowan repeatedly plunges into the Black Forest when Tom is in danger, risking her life again and again, determined to bring him home.
Swoonworthy Scale: 6
I don't want to give too much away but there is some SERIOUS swoon in this book, even if some of it is potentially deadly. Tom falls for Fiona Eira and things don't go quite as they'd hoped. I was surprised at the turn Fiona's storyline took and so I won't say anymore. I SHAN'T be accused of spoilage! Aside from the two of them, let's talk about Rowan and Jude, Tom's brother. Because WHOA NELLY, as soon as Jude stood up to the dunderhead elders of his village about what/who was behind the attacks I knew that he was going to have my heart. Also possibly my panties.
Jude has always treated her like an annoying sister his entire life. It's not until Rowan's father arranges her to be married to Tom in an effort to protect her that Jude LOSES HIS MIND. Still, Rowan can't see his real feelings about her and so they argue. A lot. Like, hot, sexy bickering. Y'all know what I'm talking about. The two of them pair up to rescue Tom from What's In the Forest and Rowan starts to realize why it is that Jude makes her heart race and no, it's not because he's annoying. It's because JUDE CAN GET IT.
Talky Talk: Grimm
Templeman has borrowed elements from several fairy tales here; Snow White & Rose Red, The Snow Queen, etc. and as such infuses the storytelling of The Glass Casket with classic Don't Go Into The Woods/Stray From the Path/Talk to Strangers TERROR. Seriously. I'm nearly 40 and had all the blankets and pillows around me in a lame attempt to shield myself from the SCARES. The atmosphere invoked is one of macabre, snow-filled isolation with secrets and mysteries around every corner. She deftly blends fantasy and fairy tale with prose and world-building that feel at once classic and original.
Bonus Factor: Fairy Tales
Fairy tale retellings are all over the place right now and I don't think that they are going away anytime soon. No complaints here as long as the stories feel fresh enough and are modernized in a way that feels relatable to a contemporary audience. This is definitely achieved here; Rowan and Fiona are heroes in their own right, even though they live in a society that does not necessarily see women as equal to men.
Bonus Factor: Mysterious Loner Dude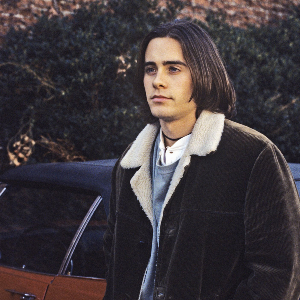 Doesn't bow to authority? Check. Prefers his own company? Check. Has parents that label him "hopeless"? Check. Intelligent, smarmy and a heart of gold under his rough exterior? Check, check AND check. Jude has always loved Rowan but knows she wants more out of life than he could offer her as the son of a tavern owner and so has never pursued her. Excuse me, I have some pearls over here that I need to clutch.
Relationship Status: Under the Covers
The Glass Casket is a fast-paced, scary, swoony fantasy that is ALSO (as far as I can tell) a standalone book! I appreciate this as I am always swimming my way through one fantasy series or another. This story starts off strong and keeps its pace throughout the entire book, save one small bit that I thought felt a bit clunky and obvious. It kept me up all night (if you know what I'm saying…and what I'm saying is it's a real page-turner so get your minds out of the gutter already, SHEESH!) Read this book in bed and make sure that your nightlight is nearby because you are going to need it!
FTC Full Disclosure: I received a free review copy from Random House. I received neither cocktails nor money for this review (dammit!). The Glass Casket by McCormick Templeman is available now.
---
About the Contributor:
Amanda Reid is an East Coast girl living in California who will never stop missing a true autumn. She's a bookseller who specializes in kid and teen lit, and she bakes a damn fine pie.