About the Book
Title:
The Impostor Queen (The Impostor Queen #1)
Cover Story: Questionable Text Placement
BFF Charm: Yay
Talky Talk: She Said
Bonus Factor: Elemental Magic
Relationship Status: Fan From the Start
Cover Story: Questionable Text Placement
The imagery on this book works perfectly with the story within—the snowflakes, the flames, the pretty redhead with the blue eyes, the cracked mask she's holding that looks a lot like her own face. But the weird way the type is set up on this cover completely distracts me from all of that. I don't get the seemingly random placement of the letters. To me, the N being on another line with the rest of Queen just makes me think they ran out of room and couldn't be bothered to adjust the type size.
The Deal:
Elli has spent nearly her entire life preparing for the day when she'd become the Valtia, her people's queen and wielder of both ice and fire magic. But the day comes sooner than she'd ever expected, and she prepares herself to receive the magic and lead her people. As the previous queen dies, Elli pushes back her grief and opens herself to the magic…but nothing happens.
To save herself, Elli leaves the safety of the only home she's ever known. Little does she know that away from home is where she'll finally figure out her place in a much larger plot.
BFF Charm: Yay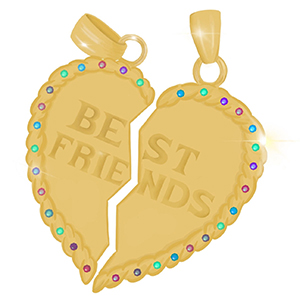 Elli was raised in comfort, her every wish catered to, her every need taken care of. A person like that could have grown to become a spoiled brat, but Elli appreciates all that she was given and more, and believes strongly that her lot in life is to serve her country. She never questions this role, until she no longer fits the mold. But even then, when she has to learn to fend for herself, she throws herself into learning what she never had to previously and serving those who would help her. I know for a fact that I wouldn't be so quick to put others before myself, but it sure is a wonderful quality to strive toward, and to have in a friend.
Swoonworthy Scale: 7
As the heir to the Valtia, Elli knows that she won't ever be able to have a normal relationship. That doesn't stop her heart from falling, however, first with someone she's grown close to over many years and then to someone who sees Elli for Elli, rather than a future queen. (One happens to be a woman, and the other a man, but that's neither here nor there.)
Talky Talk: She Said
The Impostor Queen is told solely through the eyes of Elli, which, at times, can be a bit frustrating. She's young, and therefore sometimes doesn't see the whole picture (even when the reader is able to). On the other hand, not knowing all of what's going on makes her more of a believable narrator, and her surprise at some of the plot reveals is echoed in the reader's own. The other characters in the book are also well-crafted; the good guys are good without being Mary Sues/Gary Stus, the bad are shiver- and anger-inducing, and the ones that wavered somewhere in between are understandably conflicted.
In addition to creating believable, likable, and relatable characters, Sarah Fine also does so well with worldbuilding, and creates a place that feels real through all the fantasy. Fine also has a gift with creating swoon, and finding that correct balance between insta-love and "good grief, are they EVER going to realize their feelings?!"
Bonus Factor: Elemental Magic
Although elemental magic isn't a new idea, the way magic users in The Impostor Queen wield it is pretty imaginative: some can wield fire, some ice, and the Valtia is the perfect balance between the two, and therefore can wield both.
Relationship Status: Fan From the Start
It can be hard to tell a new fantasy story, Book, especially when your main character was this close to being yet another in a long line of girls who don't think they're anything special but they're actually more special than anyone could ever imagine. Thankfully, your story put a new spin on that trope, and breathed some fresh air into the fantasy world.
FTC Full Disclosure: I received my free review copy from Margaret K. McElderry Books. This review was originally posted on Kirkus Reviews in exchange for monetary compensation, which did not affect or influence my opinions. The Impostor Queen is available now.