About the Book
Title:
The Museum of Heartbreak
Cover Story: Kid Sister
BFF Charm: Yay!
Talky Talk: Talk Nerdy To Me
Bonus Factors: Ephraim O'Connor, NYC
Relationship Status: First Romance
Cover Story: Kid Sister
This cover is really cute, and those are all real things that Penelope puts in her museum – even looking at it now, I'm like "Awww…the dinosaur!" and having feelings about things. And while it totally makes sense once you've read the book, this is still a YA book cover with little kid TOYS on the cover. Toys. Kid toys. So unless you plan to read this aloud to your kid sister in public, BYOBB (bring your own brown bag).
The Deal:
Until recently, Penelope Marx's life has been good. Dependable. Void of major upsets. Her parents may not be super exciting, but they love her and they love each other, even if her museum curator dad is a total dweeb sometimes. She has had the same two best friends for most of her life: sassy and confident Audrey, and lovable slacker Ephraim. And due to Penelope's hopeless romantic nature, her lovelife has existed mostly in fantasies and romance movies, so she manages to steer clear of real heartbreak. That is, until a charming new boy moves to her school, Audrey finds a new BFF and Ephraim starts acting super strange. As Penelope's perfectly formed life comes crumbling down around her, she deals in the only way she knows how: by curating items for her museum of heartbreak.
BFF Charm: Yay!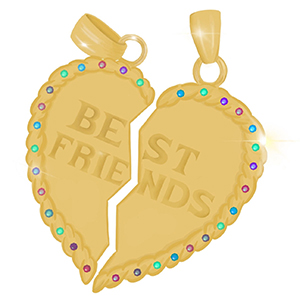 Penelope is such a nerd and I am so here for it. She's quirky and smart and a little awkward. She loves David Lynch and watching John Hughes movies and reading Jane Austen. She wears Doc Martens and firmly believes in happy endings, even if she's only ever experienced fictional ones. She can be naive about boys, and thinks her best girl and guy friend are all the social circle she needs. Because of this, she is shocked and hurt when her BFF Audrey wants to extend their social circle and try hanging out with new people. She's basically a slightly less cynical version of High School Rosemary. I related to her on so many levels, but still wanted to bonk her over the head when she was being a little thick on the boy front.
Swoonworthy Scale: 7
Since the majority of Penelope's experience with boys has heretofore been of the fictional nature, her first real life experience with a boy is as wonderfully awkward as you'd imagine. When handsome new guy Keats sits next to her on the first day of school in his corduroy blazer with elbow patches and adorably mismatched socks, and starts talking to her about books, Penelope rightly turns to mush. Keats is the perfect boy. The one she always imagined herself with, even if their courtship doesn't go exactly as smoothly as they always do in the movies. Penelope navigates new and complicated FEELINGS (in bright, flashing letters) the way many of us probably did for the first time: sort of badly while making a big mess of things. But all those firsts made for some wonderfully tender moments. I can't say a whole lot without getting spoilery, but I assure you, this book gave me a major case of the swoons.
Talky Talk: Talk Nerdy to Me
The Museum of Heartbreak is Meg Leder's debut YA, and she really knocks this one of the park. Her prose is light and funny, able to make you laugh out loud but still packed full of enough emotion to make you tear up. Her characters were so incredibly real, I wanted to reach out and hug them. I especailly loved the references to graphic novels, David Lynch, John Hughes and all the other nerdy interests that Penelope and her friends shared. And the pacing was perfect – the book never dragged, but also never felt rushed. I would've read this in one sitting had I not started it at 11:00pm. The romance was a bit of a slow burn, but I was rooting for it from the first chapter and it did not disappoint.
Bonus Factor: Ephraim O'Connor
YUP. I loved Penelope's best friend Eph so much, I'm giving him his very own bonus factor. Ephraim is a little bit of a slacker, but he's a super talented artist who shares Penelope's obsession with nerd culture, and he's always been fiercely loyal to her. On the first day of school, Penelope's arch-nemesis Cherisse introduces Eph as a "tall handsome hottie" which is super confusing to Penelope since Ephraim's been burping Doritos breath in her face since they were first graders. I'll let this little snippet tell you everything else you need to know about Eph:
There was a nudge on my shoulder.

"You like?" Eph asked, sliding his notebook onto my lap and pushing his hair behind his ear. He had sketched himself, gangly and knobby, bangs in his eyes, chin-length hair, with a name tag saying HI, MY NAME IS TALL HANDSOME HOTTIE, wearing a clearly bored expression while picking his nose.

At the bottom he'd written, in all capital letters and minus any proper punctuation or actual hashtag symbol, HASHTAG TALL HANDSOME HOTTIE ALERT.

Sometimes the sheer fact of simply knowing Ephraim O'Connor makes me feel like the luckiest girl in the whole Milky Way.
SAME BABE, SAME.
Bonus Factor: NYC
I know way too many books are based in The Big Apple, but Leder's Manhattan was such a wonderful version of it. Penelope and Ephraim's dads work at the Museum of Natural History, so there are a few extra fun scenes there. Also! Subway rides, and afternoons in the park, and thrift stores, and coffee shops with secret bookstores in the back. They even go hang out at the Brooklyn Flea one day! Sigh! I heart New York.
Relationship Status: First Romance
Book, you were like the perfect boyfriend: sweet and innocent, funny and cute. Our romance may not be the stuff of legend, but I'll definitely be writing about you in my diary for weeks to come.
FTC Full Disclosure: I did not receive money or Girl Scout cookies of any kind (not even the gross cranberry ones) for writing this review. The Museum of Heartbreak is available now.