Cover Story: Summertastic
BFF Charm: Big Sister x 2
Talky Talk: 2 Legit 2 Quit
Arty Art: Stop and Stare
Bonus Factors: Summertime Coming of Age Story, Horror Movies, Parents Are People Too
Relationship Status: Summer Lovin'
Cover Story: Summertastic
Ahhh. Can't you just hear the roar of the waves and feel the warmth of the sun? This cover is positively inviting the reader to jump right in — and trust, you'll want to take it up on its offer.
The Deal:
For Rose, summers mean escaping to Awago Beach with her parents and hanging out with her cottage friend, Windy. But everything's different this one summer (see what I did there?). Rose's parents are constantly fighting, Rose and Windy's friendship is being put to the test, and a quiet tragedy is unfolding in this summer town.
BFF Charm: Big Sister x 2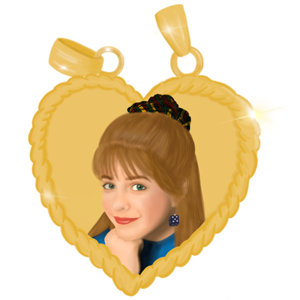 I'd love to take both Rose and Windy under my unqualified wings, but for v. different reasons. Rose is caught in that awkward stage in which you go around insisting you're no longer a little kid. It's true that she's not, but there's still so much she doesn't understand yet. I'd like to sit her down, tell her to cut her mom some slack, and have a SERIOUS convo about girl hate. And I know it's such a cliché, but Rose — don't be in such a rush to grow up. Obvs adulthood has tons of perks, but so does adolescence. And it'll be over before you know it.
And Windy! Like her namesake, she's a force of nature, and she's so vivacious and BRIGHT. I'm not necessarily talking about smarts — although Windy is plenty wise — but she has the kind of radiant personality that lights up even the gloomiest of rooms. So Windy, you just keep doing you; hang onto that youthful joie de vivre for as long as you can, and don't let the bastards grind you down.
Swoonworthy Scale: 1
Rose is still too young for anything other than unrequited and unattainable crushes. While the object of her summer infatuation is anything but swoony, the situation is all too relatable. Because who hasn't crushed on the cool (or 'cool') older kid?
Talky Talk: 2 Legit 2 Quit
So here's the thing: as realistic and nuanced as these characters are, I think the real triumph are the unspoken words that cling onto their conversations. The text places trust in the reader, rather than spelling out everything for them, so it's that much more profound when something 'clicks'. A part of this can be attributed to the medium, but Mariko Tamaki deserves full props for her restraint and her subtle but effective use of words.
And even though the stories are pretty dissimilar, this book reminds me a lot of one of my fave Studio Ghibli movies, Only Yesterday. The two are kindred spirits in raw, poignant honesty.
Arty Art: Stop and Stare
Yes, I'm quoting the OneRepublic song that many a So You Think You Can Dance clip has been set to. But that's exactly what I did, because Jillian Tamaki's artwork is so intricate and lovely. The monochromatic style also tinges the book with dreamy nostalgia.
Bonus Factor: Summertime Coming of Age Story
Is there any better time for friendship and growing up than summer? Not according to the movies of my youth! And even a quaint cottage town like Awago Beach* isn't immune to complications.
*I suspect it's a fictionalized version of Wasaga Beach (aka Sean Cameron's hometown).
Bonus Factor: Horror Movies
Scary flicks become a staple for Rose and Windy's movie nights — mostly because Rose is trying to catch the attention of the rental store guy. (Yes, there's no Netflix at the cottage!) Whatever the reason, I love it when people — esp. young'uns — seek out older movies.
Bonus Factor: Parents Are People Too
Remember when you first realized that your parents had their own dreams and goals and worries and problems? Rose isn't quite there yet, but her mom's going through some heavy stuff. Given her young age and the fact that she's been kept in the dark, Rose's insensitivity towards her mom is understandable. But that doesn't make it any less heartbreaking.
Relationship Status: Summer Lovin'
I fell pretty fast and pretty hard for this book — can you tell? Even long after summer fades away, our time together will always bring a wistful smile to my face.
FTC Full Disclosure: I received my free review copy from First Second. I received neither money nor froyo for writing this review (dammit!). This One Summer will be available May 6th.