About the Book
Title:
Unspoken (The Lynburn Legacy #1)
Cover Story: Gothic Charm / Stock Gates
BFF Charm: Platinum Edition
Talky Talk: Sassy Girl Detective
Bonus Factors: Feminist Role Reversal, Mysterious Loner Dude
Relationship Status: Where Do You Think You're Going?
Cover Story: Gothic Charm / Stock Gates
When this book was first published, I loved the cover. The silhouette illustration was gorgeous and evoked the Gothic fiction aspect while also looking pretty and modern. I couldn't wait to see the rest of the series, for it was the very definition of covertastic. The second edition – and unfortunately, the rest of the covers in the series – were a let down compared to this one. The stock photo with the Scriptina title looks like my Photoshop collages from 2001 – it gets the point across, but lacks the charm of the original. The story deserves better.
The Deal:
Kami Glass has been talking to an imaginary friend her entire life. More than that, she's in love with him, which makes it a little difficult to relate to flesh-and-blood people. Although she's a bit of an outsider in her small English town, Sorry-in-the-Vale, she still manages to be an intrepid high school reporter, a snappy dresser, a good daughter and sister, and a friend to similarly witty Angela and Rusty.
Until the day that teenage Ash and Jared Lynburn move back to Aurimere, the mysterious house presiding above Sorry-in-the-Vale. The Lynburn family is back, and there are a slew of spooky happenings around the town and in the woods.
But nothing is as spooky as when Kami realizes that the imaginary, beloved boy in her head is real.
BFF Charm: Platinum Edition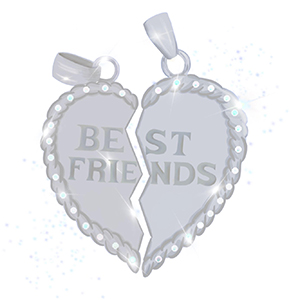 Hell yes, I want this girl on my side. She's smart, funny, determined, and brave – if the end of the world is coming (or a supernatural villain), I'm putting money on this girl. And if we're friends, I know she won't let me down. Hell, even if I were a moderately awful person she'll probably do her best to help me out, out of a sense of righteous morality.
Swoonworthy Scale: 8
I've been a fan of Sarah Rees Brennan since her Demon's Lexicon series, and the Lynburn Legacy trilogy just cemented my belief that this lady can write a hell of a love scene. If you're into tortured hot boys and sassy take-no-shit female protagonists, with a healthy dash of a nice, reasonable, also incredibly hot boyfriend alternative, you and your pants are going to like this author.
Talky Talk: Sassy Girl Detective
If you follow Sarah Rees Brennan on Twitter (and you should, for her Outlander and Originals tweet recaps alone), you know that she has a fantastic sense of humor – and so do her characters. There are so very many quotable lines that it's hard to pick just one. Sometimes this comes off as glib, but most of the time it works to give her books (particularly this series) a unique tone. It especially works for Kami, who is constantly knocked down only to come back up swinging.
But, seriously: try to resist this.
"Put the jerk in the south wing, you won't see him for weeks at a time. Or lock him in the attic. The law will not be on your side, but literary precedent will."
Bonus Factor: Feminist Role Reversal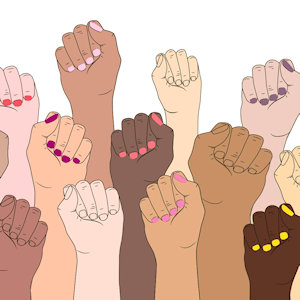 Kami is no shrinking violet, no sweet and terrified Gothic ingénue. In this story, she is very much the protagonist and catalyst, which I love. As tirelessly Whedon-esque as the dialogue can be, Kami's dogged determination, inherent goodness, and loyalty to her friends and family is refreshing.
Bonus Factor: Mysterious Loner Dude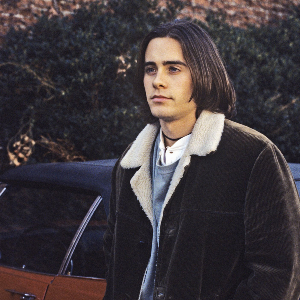 Imagine for a moment, if you will, that you have just found out your imaginary friend is a hot, flesh-and-blood, tall, hot, brooding, real-life, hot dude. (I'm not sure that I stressed "hot" enough. In case you missed it, I picture Jared being very hot.) Now imagine that he has heard every mortifying thought you've had during your adolescence. He's probably hearing this thought right now. Oh, shit.
While Jared is certainly a dysfunctional (hot) character, Kami is pretty great at setting boundaries (despite the fact that he is hot). She seems to recognize that this was all well and good when they had never met, but having a real person in your head blurs the lines between healthy relationship and co-dependency. I love that Brennan went this direction with Kami, but I wouldn't expect anything less.
Relationship Status: Where Do You Think You're Going?
Oh hell no, book, don't you leave me like that. I know your author likes to bathe in the tears of her readers, but you and I are going to DEFINE THE RELATIONSHIP (that is, you are going to tell me what happens next) RIGHT NOW.
This is a great time to start reading The Lynburn Legacy trilogy, because the third book in the series, Unmade, is coming out September 23. Stay tuned next week for my review of the second Lynburn Legacy book, Untold!
FTC Full Disclosure: I checked my copy out from the library. I received neither money nor a pet unicorn for writing this review, despite how hard I wished for one. Unspoken is available now.