About the Book
Title:
Windward Shore (The Dancing Realms #3)
Cover Story: SOS
BFF Charm: Yay
Talky Talk: Like A Pirate
Bonus Factor: Loyal Pet
Anti-Bonus Factor: Rape
Relationship Status: Seasick
Spoiler alert: This review contains spoilers for the previous volumes in the series, Hidden Current and Forsaken Island.
Cover Story: SOS
The menacing waves and the dancer's precarious position will show you quite clearly that this is the darkest book in the series.
The Deal:
The political problems that our heroes postponed in Forsaken Island are now coming back to bite them. Saltar River, former second-in-command to the corrupt leader whom Carya helped defeat in Hidden Current, is back and gaining followers. The reforms to the Order, while necessary, are causing a lot of pushback from people who would rather stick to "the old way." River is exploiting this by posing as a savior who cures crop disease that she herself secretly caused. Carya, though wanting nothing but a peaceful life with her husband and their expected child, feels duty-bound to stop her old enemy and protect her people. When a new group of islands drift into range, however, her mission becomes more complicated and dangerous than ever before.
BFF Charm: Yay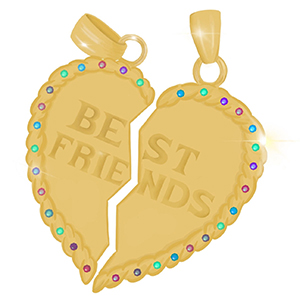 Carya's principles are tested in this book like never before. "Love your enemy" may be a beautiful thing to believe in, but it's not easy to live up to when you're being held captive by thuggish pirates who leer at you because you're pregnant. Her persistent search for humanity in those trying to dehumanize her make her a heroine to admire.
Swoonworthy Scale: 4
Carya and her husband Brantley are separated for much of this book, so they don't have that many swoonworthy scenes together, but the way she misses him, uses what he taught her to survive, and fights for their future together is still worth a few points. Also, the opening scenes that show them living as a couple, with him worrying about her pregnancy and her worrying about his dangerous work at sea, are just adorable.
Talky Talk: Like A Pirate
The raiders that live on the new island have names like Wizzle and Ratinger, and use language meant to sound uneducated, such as "ain't" instead of "isn't" and "Mander" as short for "Commander." It all reminded me of pirates in a cartoon. I was half expecting someone to say "Arr, matey!" or wear a parrot on his shoulder. It doesn't make them any less creepy, but it did make me cringe more than once.
Bonus Factor: Loyal Pet
Brantley's new, half-trained stenella provides a welcome splash of comic relief, such as when he notices Carya dancing on the animal's back, or that they both look at him with the same cute face when trying to calm him down from a moment of irritation.
Anti-Bonus Factor: Rape
Nothing explicit happens on-page, but the implicit threat is always there. The raiders' reason for raiding each other is an infertility crisis, which means that those capable of childbearing, like Carya, are high-priority targets. It's never spelled out, but I found the fear and tension in this book to be downright nerve-wracking, and – full disclosure – I haven't been able to read it more than once.
Relationship Status: Seasick
Dear Book, traveling with your sisters was fun, but I've had enough now. It's not you, it's just my weak stomach. Now let me off this swaying stenella, please, and drop me off at the coast.
Literary Matchmaking
FTC Full Disclosure: I received no compensation for this review. Windward Shores is available now.