About the Book
Title:
Winger (Winger #1)
Cover Story: Big Face Exception(al)
BFF Charm: Big Sister
Talky Talk: 2 Legit 2 Quit, Dude
Bonus Factors: Illustrations, Boarding School, Rugby
Relationship Status: Just Can't Get Enough
Cover Story: Big Face Exception(al)
Big Face may be the single greatest foe to respectable cover lovers everywhere — only because Fancy Dress is specific for female protags* — but it absolutely works here, since this picture actually does say a thousand words.
At first glance, you can tell that this kid — who might be a bit of little shit — goes to a private school, and the single backpack strap says that he doesn't care about proper spinal health. (A choice you'll eventually rue, young one. YOUTHS.) His face is obscured enough to still leave his appearance to the readers' imagination**, and the fight souvenirs come directly from the book. Even the title font and the eye-catching colour scheme help make this cover the rugby equivalent of a home run.
And I haven't even started on the back cover, which is even MORE ah-mah-zing: an illustrated mirror image of the front cover, with FYA Fave A.S. King singing the book's praises!
So I guess that old adage is true: if a million cover designers create a million Big Face covers, one of them's bound to be great. Or something.
*Though I wouldn't say no to Fancy Kilt. MAKE IT SO, POWERS THAT BE.
**He totally reminds me of a young Michael Vartan — which is to say, YES. (Except not, since eww the character's super young.)
The Deal:
Ryan Dean West — that's first name Ryan Dean, last name West — is starting the eleventh grade at the Pine Mountain boarding school… at age fourteen. Like high school isn't awkward enough; try being treated like you're still a little kid — esp. by your crush (and best friend), omgggg. Not only that, but Ryan Dean's rooming with a huge jerkface in Opportunity Hall, the dorm for ne'er-do-wells. The circumstances may not be ideal, but Ryan Dean's junior year is going to be full of memories and mistakes, and hope and heartache.
BFF Charm: Big Sister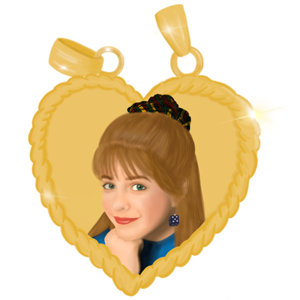 Aww, Ryan Dean — I LOVE YOU SO MUCH! You're smart and you're funny and you're super awkward. But sometimes I want to shake you like a Polaroid picture for being so oblivious. And then I remember, oh right — you're only fourteen, and who among us wasn't an idiot at fourteen? As your self-appointed big sister, I'll help cure you of your fixation with your skinny-bitch ass ('cause soon enough, you'll be lamenting the days of hyperactive metabolism, trust). I'll give you style tips for taming your Tintin hair, and I'll cheer you on at your rugby games. Most importantly, I'll dispense some unsolicited all-important girl advice; I'm only meddling because I care, Ryan Dean!
And a platinum BFF charm goes out to Joey, Ryan Dean's fellow rugby teammate and O-Hall dweller. As Ms. Tina Turner would say, Joey's simply the best; he's wise beyond his years without being arrogant or insufferable, and we could trade stories about being surrogate older siblings to Ryan Dean.
Swoonworthy Scale: 2
Ryan Dean has a lot more game than he gives himself credit for — and what he knows to do with. He's a total Duckie when it comes to his BFF Annie, and he doesn't try to hide it, either. But there's a complication that is a secret, and it puts any potential romance with Annie at risk. I didn't swoon so much as I did beg for Ryan Dean to get his shit together, but there are still a few tingles to be had. When Ryan Dean isn't being a pervert (aka Annie's favourite 'insult' for him), that is.
Talky Talk: 2 Legit 2 Quit, Dude
Y'all, I actually read this book before I came up with my fave books of 2013, and leaving it off my list is a decision that I still go back and forth on, 'cause it was THAT close. (Today is a regret day, fer sure.) Ryan Dean's voice is so utterly vivid and authentic and distinct, it's like Andrew Smith hot tub time machined himself to get into his head. And without giving too much away, there's this one moment that elicited an "Omg noooooooo…!" whine from me so high-pitched that only dogs could probably hear it. Andrew Smith, YOU KNOW WHAT YOU DID.
Bonus Factor: Illustrations
Ryan Dean's a cartoonist — he'd probably hit it off with Junior from Part-Time Indian — and illustrations by Sam Bosma can be seen throughout the book, ranging from drawings to full-page comic strips. And GRAPHS! Omg the graphs! Line graphs, pie charts, 3D bar graphs (and y'all know I live for that shizz) — none actually mathematical, but all of them thoroughly amusing.
Bonus Factor: Boarding School
Pine Mountain continues the time-honoured tradition of making FYAers wish we went to boarding school; even the land of misfit boys known as O-Hall sounds awesome. Just don't drink anything in one of its dorm rooms, EVER. Trust me on this.
Bonus Factor: Rugby
I know nothing about rugby, other than it's seriously badass and it provides opportunities for some hilarious-looking action shots. Still, you don't have to understand rugby to appreciate the camarderie on the rugby team. (Esp. when it involves Joey. Frick, I love Joey.)
Relationship Status: Just Can't Get Enough
Even though this book clocked in at 439 pages, I still felt like it was gone from my life much too soon. As much as I want it to go on foreverrrr, I'm actually kind of glad it left me wanting more, rather than overstaying its welcome. Now I just need someone to console me, since there's a Ryan Dean West sized void in my life. (Ahem, paging Grasshopper Jungle… )
FTC Full Disclosure: I received my free review copy from my local library. I received neither money nor froyo for writing this review (dammit!). Winger is available now.