Cover Story: Double Brown Bag It
BFF Charm: Yay!
Talky Talk: Cabotastic
Bonus Factors: Small Town, Beauty Pageant, Cameron Quick
Relationship Status: Summer Fling
Cover Story: Double Brown Bag It
Just as celebrities must always wear underwear, covers like this must always be covered. I mean, as if the cheesy make-out photo wasn't enough, it's surrounded by eye-catching silver metallic rays to insure that NO ONE WILL MISS IT. And don't even think about carrying it with the back facing outwards, because SURPRISE!
The Deal:
Summer is coming to a close in the beach town of Eastport, Connecticut, and Katie Ellison is ready for the perfect senior year she's been planning since high school began. She's dating Seth Turner, the star kicker on the Quahog football team; she's best friends with Sidney van der Hoff, the most popular girl in school; and she's been busting her ass at the Gull 'n Gulp to earn enough money to buy the fancy pants camera she needs to be a legit photographer. So what if she's also making out on the sly with drama babe Eric Fluteley? And ok, so she doesn't even like football or quahaogs, the official food of Eastport (they're kinda like oysters), but when did a few white lies ever hurt anyone? Except, you know, for that time in 8th grade, when a few lies managed to run Tommy Sullivan out of town.
Everyone, especially Katie, would rather forget all about that drama, but now Tommy's back, and Katie can't seem to get him out of her head. She's not sure what he wants (revenge? justice?), but she is certain about one thing: little Tommy Sullivan has turned into a major hottie.
P.S. This is one of my favorite book titles, ever. PANTS!
BFF Charm: Yay!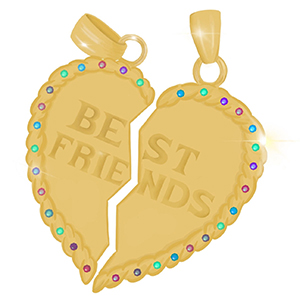 Katie could easily be one of those girls I love to hate. You know, the ones in high school who were super pretty and always had boyfriends and only ONE girl friend and seemed totally perfect and guess what, bishes, HIGH SCHOOL ENDS. Anyhoo, Katie seems like one of those chicks, and yet, she's completely charming and loveable. She may look put together, but she's actually totally clueless about who she is and what she wants. And I mean, hello, if I were in her shoes, I would be making out with as many hot boys as possible because OBVIOUSLY. Katie's got her flaws, but she's also a Meg Cabot heroine, which means she's funny, sassy, and completely BFF material.
Swoonworthy Scale: 7
OH TOMMY SULLIVAN! Just like Cameron Quick (see below), Tommy is one of those guys who is so amazing, you have to refer to him by his entire name. Not only is he crazy fine (like any good bestie, Katie gives us lots of detailed descriptions of his physique, THX KATIE), he's also highly intelligent and totally mysterious! And let's not discount the allure of his black sheep status in a small town. While Katie is instantly drawn to him, his feelings towards her are kinda unclear, and that uncertainty drives the chemistry up to panty-melting levels.
Talky Talk: Cabotastic
Guys, this book is by Meg Cabot. It's hilarious and real and personable and like I really need to go on.
Bonus Factor: Small Town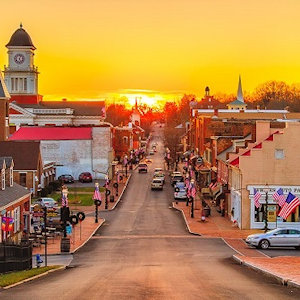 I know, it probably sucks to live in a small town in real life, but movies and books just make it seem so darn idyllic, you guys! And Eastport is no exception. There's street festivals (the Quahog Festival) with fried food (quahog fritters) and one hangout for, like, the entire high school (the Gull 'n Gulp), and everybody knows everybody's business and Katie can get around the whole town on her bike and LET'S BUY A FYA VACATION HOUSE THERE!
Bonus Factor: Beauty Pageant
The Quahog Princess Pageant isn't nearly as cutthroat as the Mount Rose Miss American Teen Princess Pageant or as creepy as Toddlers & Tiaras, but it's still got that tacky ridiculousness we all enjoy. Moreover, there's only four contestants, so it's even more pathetic adorable.
Bonus Factor: Cameron Quick
I think we need to add a new boy category to our list of MLDs, Duckies and BNDs (Boys Next Door). Tommy is a mixture of all of these things– he used to be Katie's friend, he's got a mysterious agenda, and he's somehow transformed from a skinny kid to a smokin' piece of man meat. In other words, he is a Cameron Quick, and while no one can replace the original, I sure don't mind the imitation.
Relationship Status: Summer Fling
This book was exactly what I was looking for out of a summer relationship. We spent our days flirting and laughing and having a blast without ever having to worry that it would Get Serious. Even though we'll both move on when autumn begins, I'll never regret those summer days, drifting away, and ah, oh, those summer nights!
FTC Full Disclosure: I purchased my own copy of this book. I received neither money nor cocktails for writing this review (dammit!). Pants on Fire is available now.