Fix: Magic, Witches, Sisterhood, Wacky Aunts, Love Curses
Platform: HBO Max
Netflix Summary:
In director Griffin Dunne's romantic comedy, sisters Sally and Gillian are modern-day witches whose love lives are complicated by an unusual curse.
FYA Summary:
Based on the novel it bears no resemblance to, Sally, the practical sister, and Gilly, the wild sister, are orphaned young, and grow up with their quirky aunts, in a small island town, where their family have lived for 300 years. And everyone knows they're witches. The Owens women are cursed to be unlucky in love, so Gilly leads a vagabond life, where she never gets in too deep (until she does), while Sally is desperate to live a non-witchy, Norman Rockwell fantasy. When tragedy strikes, the sisters must embrace their legacy in order to find happiness, and banish one seriously bad boyfriend.
Familiar Faces:
Sandra Bullock as Sally Owens
Sally just wants to make bath oils, and raise her daughters to do their homework, and not be bullied by the witch-fearing townsfolk. Sally should probably move.
Nicole Kidman as Gillian Owens
Gillian's talents lie in a direction other than herbs and witchcraft. And she has terrible taste in men.
Stockard Channing as Aunt Frances
Aunt Frances is no-nonsense and fantastic, because she's Stockard freaking Channing.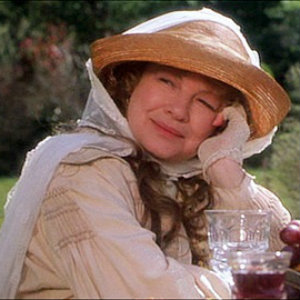 Dianne Wiest as Aunt Jet
Aunt Jet is lovely, and nurturing, and will let you have brownies for breakfast.
Aidan Quinn as Gary Hallett
This cowboy cop does not believe in fate, or witchy hoodoo, or paying too much for shampoo.
Goran Visnjic as Jimmy Angelov
Super sexy, but a bit too intense. This guy can even make Elvis seem ominous.
Couch-Sharing Capability: I Got All My Sisters With Me
I'm not going to tell you how to live your lives. Just kidding, I love doing that. While this movie is billed as a rom-com, that aspect is somewhat secondary in my opinion. Spoiler alert: There are three dudes in this movie, and two of them end up dead. Practical Magic really is best enjoyed with the distinguished ladies in your life; your sisters, moms, girlfriends, book club, etc. Bulgarian cowboys need not apply.
Recommended Level of Inebriation: Midnight Margaritas!
Let's get real. To get the most out of this experience, of course I'm going to recommend you celebrate like an Owens woman would. Chocolates, pajama dancing, tequila cocktails, and ill-advised truthfulness. Preferably on Halloween. BYO brooms.
Use of Your Streaming Subscription: Magical
Just stop for a moment to appreciate the fact that 18 years ago, a movie starring three generations of women got greenlit – and opened at number one. More of this please, Hollywood! Practical Magic has a little something for everyone. There's major house envy, insanely great casting, a plethora of regrettable '90s fashion (bring back platform sneakers with dresses, though), and some really lovely poignant moments between women. If this movie doesn't leave you wanting to mix up your own bath products, while seriously considering hair extensions, and trying to decide if you can pull off large hats, then you definitely can't be in my coven.