About the Book
Title:
100 Sideways Miles
Cover Story: Equine-tastic
BFF Charm: Heck Yes! (And Bonus LOVE)
Talky Talk: Distance Makes the Heart Grow Fonder
Bonus Factors: Fake Book, Blended Family, Road Trip
Relationship Status: Infinite Miles
Cover Story: Equine-tastic
Good news, everyone: I've finally solved the mystery of the terrible YA cover epidemic! The awesome ones are all going to Andrew Smith, and there are none left for anyone else. STOP HOGGING ALL THE COOL COVERS, ANDREW. 
The Deal:
Look: There are better descriptions of this book's plot elsewhere (like its official blurb). They can give you a sense of what happens, but far more interesting is how everything unfolds for Finn Easton: all the miles traveled that separate him from a character in his father's bestselling novel; all the miles that lead to him getting to know the mysterious Julia Bishop; and all the miles ahead on Finn's college road trip with his best friend, Cade Hernandez.
BFF Charm: Heck Yes! (And Bonus LOVE)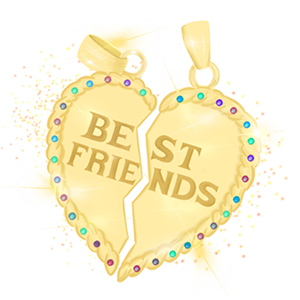 Finn measures life in distance rather than time, although his methodology is more physics-y than living a quarter mile at a time*. As if Finn didn't win me over enough with his world view, but he has a dog named Laika whom he keeps in a plastic crate called Sputnik 2; NERD AWE. Finn's also incredibly insightful and hilarious, so I'd love nothing more than to shoot the shizz with him.
*More like Finn Diesel, amirite?
And I hate to be this predictable, but I totally belong to the throng of ladies who have fallen under Cade Hernandez's spell. Cade Hernandez—who so needs and receives full name status—is every mistake** I wanted to make in high school: the smart, charismatic troublemaker whose mere presence manages to agitate his teachers. Underneath his charm and teenage boy-isms is also a true friend who looks out for Finn, and his appeal is only diminished by his chew habit. Why, Cade, WHY?! I can deal with constant boner talk, but not something that affects make-out desirability. Ahem.
**Well, not mistake mistake. Esp. since the book stresses the importance of condoms. Yay, condoms!
Swoonworthy Scale: 5
Finn's prior experience with girls is nonexistent, so reading about him with new girl Julia Bishop is like watching Bambi walk for the first time, i.e., TOTES ADORBS. Just like BSB, Finn doesn't care what's written in her history; although he's certainly curious about this mysterious loner lady's past, Finn refrains from prying and respects Julia's decision re: sharing that info or not. Their relationship is cute and sweet, but respect? DEFINITELY HOT.
Talky Talk: Distance Makes the Heart Grow Fonder
As an Andrew Smith fangirl, I'm wary of being predisposed to loving everything he does. But Finn's perspective on the infinite enormity of the universe and our simultaneous smallness—part physics, part philosophy—mirror far less articulate and realized thoughts of mine, so that love has only intensified with 100 Sideways Miles. Not to say this book won't interest you if you've never considered those things, because Finn (and Smith) frames the world in such a unique and fascinating way. 
That beauty isn't just limited to measuring life by distance rather than time, either. Finn is an epileptic; I can't speak for the accuracy, but the descriptions of the experience are downright gorgeous, even if the aftermath can be scary, confusing and frustrating.
And all those words before even mentioning the funny. It's an Andrew Smith book, y'all. Laughs are basically guaranteed.
Bonus Factor: Fake Book
Finn's father penned The Lazarus Door, a literary phenomenon that ruffled many feathers in religious circles—think The Da Vinci Code scale (incl. terribad adaptation) but with "angel-cannibal aliens"—with one of the characters bearing a striking resemblance to Finn, right down to the name. This has given Finn a bit of a complex—and me lots of intrigue about this book! I repeat: ANGEL-CANNIBAL ALIENS. Why is this not a real thing I can read already!?
Bonus Factor: Blended Family
Even though he still sometimes makes the distinction in his mind, the woman Finn calls Mom is actually his step-mother, Tracy. She was def. in the running for a Tami Taylor Award for Amazing Motherhood, but I also wanted to include Finn's little half sister, Nadia, because you don't have to be fully related to someone to love them like family. (Or, in some people's case, profit off of them.)
Bonus Factor: Road Trip
As with any great road story, Finn and Cade's cross-country trip to a potential college is about the journey, not the destination. And what journey is without its unexpected adventures?
Relationship Status: Infinite Miles
This book and I are in it for the long haul. Our sparks were instantaneous, but its heart, humor and intellect are what convinces me that we'll have staying power. I might not know how many miles there are in forever, but that's how long we'll be together.
FTC Full Disclosure: I received my free review copy from Simon & Schuster. This review was originally posted on Kirkus Reviews in exchange for monetary compensation, which did not affect or influence my opinions. 100 Sideways Miles is available now.