Cover Story: Cue the Circus Theme
BFF Charm: Yay
Talky Talk: Small Town Supernatural
Bonus Factors: Creepy Circus
Anti-Bonus Factor: Poor Sleuthing
Relationship Status: Moving In
Cover Story: Cue the Circus Theme
The Big Top is relegated to the very bottom of this cover, but the fact that it's there immediately puts the circus tune in my head. Yeah, you know the one. Sorry/not sorry for that earworm.
The Deal:
Friday should have been just a normal Friday for Skyler Rousseau. She was a bit late for school, but made it before the final bell rang. People stared at her in the hall, sure, but people were always looking at her a bit funny. She was used to it. And when one of the super creepy Swiveller brothers came up to her and started acting super creepy, it was par for the course. But when her friend Sean looked at her like he'd seen a ghost—and told her she had supposedly been dead for the last three months—Sky knew it wasn't such a normal Friday after all.
BFF Charm: Yay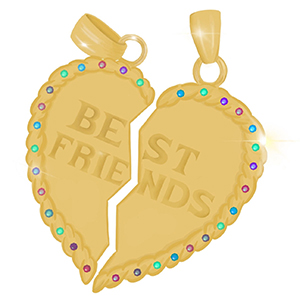 Odd things happen in Blackfin every day, but everyone's pretty much used to it. And Sky, being the product of a town that's not quite normal, isn't entirely normal either. But that makes her all the more appealing and interesting. On the one hand, Sky's a typical teenager. She occasionally struggles in school, she gets in arguments with her mom, and she has a huge crush on her best friend's brother. On the other hand, at the start, she doesn't know where she's been for the last three months, which, she remembers quite clearly being alive for. It would be a whole lot of fun and more than just a little exciting being a part of Sky's not entirely normal life.
Swoonworthy Scale: 5
There isn't a whole lot of butterflies in the stomach swoon in Blackfin Sky, but there are touches of true sweetness between Sky and her love interest. I gotta give pants to the girl for fitting in a bit of action into all the mystery. Priorities!
Talky Talk: Small Town Supernatural
In Blackfin Sky, Kat Ellis has imagined into life a town that feels separate from the rest of the world, even though it's supposedly a part of the modern U.S. It's a small town with secrets and quirks, much like any other small town, but the town is almost a character in itself. As are the houses and other buildings. The personality of the town almost overshadows its residents, but that doesn't detract from the story; in fact, the fact that the town is so interesting drew me in to Sky's story more than had it been a straight-up mystery. A little touch of the supernatural goes a long way, and Ellis knew just the right amount to toss into the mix to keep Sky's story possible, if not entirely probable.
Bonus Factor: Creepy Circus
I am utterly fascinated by the world of old-timey circuses and freak shows. The circus in Blackfin Sky is shrouded in mystery and a bit of the paranormal, which makes it even more fascinating. It doesn't ever verge into horror territory, however, which I appreciate. There's a thin line there that Ellis does a great job of walking.
Anti-Bonus Factor: Poor Sleuthing
A few times while reading, I wanted to yell at Sky. Her sleuthing skills are terrible. And I know Blackfin's a weird place, but do they not have a library? Or the Internet?
Relationship Status: Moving In
Book, you have me fully prepared to pack up all my shizz and move to Blackfin. I don't care that they're not entirely cool with non-natives moving there. You shouldn't have done such a good job at selling the place if you wanted to keep it a secret.
FTC Full Disclosure: I received a copy of this book from HarperCollins. I received neither a private dance party with Tom Hiddleston nor money in exchange for this review. Blackfin Sky is available now.