Cover Story: Fabulous Big Face
BFF Charm: Yay!
Talky Talk: More Than Meets the Eye
Bonus Factors: Immigration, Sisters, Haitian Culture, Detroit
Relationship Status: Friendly Exes
Cover Story: Fabulous Big Face
GORGEOUS. I love how there's a golden hibiscus to symbolize Haitian culture surrounded by the very American blue and red colors. Well played, Balzer + Bray!
The Deal:
After having left their life in Port-au-Prince behind, Fabiola and her mother are en route to join their family in Detroit. Except her mother gets detained by Customs and Fabiola's off to live with her aunt and cousins on her own. As she adjusts to her new life, her thoughts never stray far from her mother, who's been sent to an immigration detention center. But what price is Fabiola willing to pay to be reunited with her?
BFF Charm: Yay!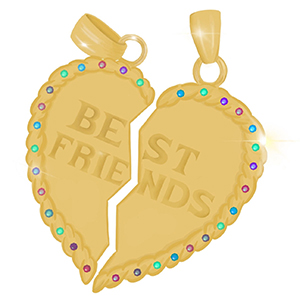 I'd certainly bond with Fabiola (later nicknamed Fabulous*) over similar experiences of moving to a strange new country, but feeling like an outsider is universal. As should wanting a BFF with cooking skills like hers, because dang, the girl knows tasty business.
* See what I did with the Cover Story?
Swoonworthy Scale: 5
Despite a rocky start, Fabiola hits it off with sweet and easygoing Kasim. But their burgeoning romance is overshadowed by one of her cousins' toxic relationship, making me way too worried to properly enjoy the swoon elsewhere.
Talky Talk: More Than Meets the Eye
Fabiola's voice is straightforward, with Creole interspersed throughout the prose. The primary focus of American Street is undoubtedly Fabiola, but it explores the lives of her relatives and acquaintances as well, with a brief venture into darker territory that could have been fleshed out further than it was. There's also a touch of magical realism so slight, as if it was never there at all (or the protagonist just has an overactive imagination).
Bonus Factor: Immigration
While Fabiola herself isn't exactly an immigrant – she was born in the U.S. but has lived in Haiti up until now – she's definitely a fish out of water when it comes to American culture and slang. And her mother being detained is obvi and unfortunately topical.
Bonus Factor: Sisters
Collectively known as the Three Bees – brains (Chantal), beauty (Donna), and brawn (Pri) – Fabiola's cousins pretty much rule their neighborhood. And NOBODY wants to mess with the Three Bees, if they know what's good for them.
Bonus Factor: Haitian Culture
A practitioner of Vodou, Fabiola remains faithful in her new home. And as much as her Aunt Jo might discourage her from speaking Creole, Fabiola's understandably more comfortable in her first language. Although the cultural differences can sometimes have comedic consequences (Thanksgiving dinner!).
Bonus Factor: Detroit
It's great to have the literary spotlight shine on an infrequent YA setting like Detroit – which, as Fabiola discovers, can be both beautiful and harsh, often at the same time.
Relationship Status: Friendly Exes
This book and I aren't MFEO, but I still care for it and its characters. And not just in a perfunctory Facebook-friends way; I actually have genuine interest in catching up with it sometime down the road,** and I wouldn't hesitate to introduce it to someone who's a better match for it than me.
** Not that it's in the cards or anything, but I just want to know how everyone's doing afterwards.
FTC Full Disclosure: I received my free review copy from HarperCollins Canada. This review was originally posted on Kirkus Reviews in exchange for monetary compensation, which did not affect or influence my opinions. American Street is available now.