About the Book
Title:
Charming as a Verb
Cover Story: Montell Jordan
BFF Charm: Yay
Talky Talk: Authentic
Bonus Factor: Sneakers
Factor: College Prep
Relationship Status: KIT!
Cover Story: Montell Jordan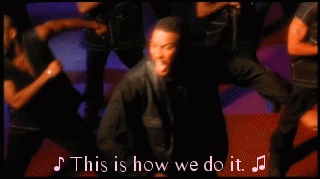 This is so freaking cute. I love how dynamic it feels, and that it could be any number of scenes between Corinne and Henri. The warm yellow and orange tones from the setting sun bouncing off the buildings are so soothing. A+!
The Deal:
Henri knows the power in a ready smile and a congenial word. He also knows the power of the hustle: It's been his immigrant dad's dream for Henri to attend Columbia University, and so Henri's spent his last four years of high school trying to balance the grades at his prestigious private school, the "college approved" extracurriculars like debate team, the endless college prep, and his dog-walking business. When Henri's hired to walk the dog of one of the tenants in the building where he lives, it brings him into the orbit of Corrine, the "intense" Brainiac at school that no one really talks to.
Corrine has figured out Henri's dog-walking hustle, and she uses the knowledge to blackmail him into helping her get a social life so she'll look more attractive in her college applications (gotta project the image that you can do it all…). But neither are prepared for the impact they'll leave on one another.
BFF Charm: Yay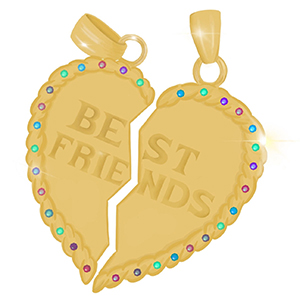 Henri is a one of those great YA characters you would love to hang around with. He puts a lot of pressure on himself, but you know he's going to grow into a great adult one day, who's genuinely nice and thoughtful. Sometimes he could be a little boneheaded, but it only added to the realism of his personality. Also, bonus, if I hung out with him I would get to pet lots of cute doggos!
Honorary BFF charm also goes to Corrine, because she is another great character, and it's not every day you meet someone who will casually but seriously discuss how she will only watch "ethically made porn". She's a bit of an introvert, whip-smart, very honorable, and, yes, intense—even if she dislikes that word!—but you know this is a girl who easily could become president one day (well, in a less dumpster-fire world, as she would never play dirty to win). I think I fell in love with her at this brutally honest response to Henri when he's telling her she makes a better first impression than she thinks:
"We've been at the same school for, like, three years and living in the same building for one. It's not our first impression. It's just the first one you noticed."
Swoonworthy Scale: 5
You guys know I love a good rom with my com or dram (okay I'm done), but, strangely, I think I would have honestly been okay if this HADN'T been a romance? What romance we were given was good enough; light on the intense tingles, but a sweet and realistic love story overall. Yet Corrine and Henri could've stayed platonic friends and I wouldn't have been that bothered, because their friendship is what I liked the most. It's true that some of the story beats wouldn't have worked out quite the same way (and I enjoyed the segments at Corrine's aunt's home), but the main story, at its heart, is a bildungsroman about Henri.
Talky Talk: Authentic
This is my first Ben Phillippe book, and I hope it will not be my last! There was a smooth, effortless vibe to his writing. I loved all the little moments that made the characters jump off the page and demanded that I get to know them—even minor players like Henri's newly-minted fire-fighting mom (who has arm muscles bigger than Henri; love it) and his put-upon debate partners. There was one line that stuck out to me that instantly just made me like the book all the more because of how truly random and yet completely authentic it felt: Henri is introducing the readers to his family (and to their tiny apartment where they all have to share one bathroom), and he casually throws out this line about how his mom thinks his and his father's poops smell alike. It was simultaneously such a strange thing to write into in a book, and yet it instantly gave me such a clear picture of Henri and his parents' relationship: that they're the kind of people who like spending enough time together to good-naturedly rib each other about poop. Am I now weird for harping on this? Probably, but, hey, this is my review!
Overall, Phillippe managed to strike a balance between making everything feel real and honest while also not being a complete bummer (because right now I can only handle so much realism. Calgon, take me away!).
Bonus Factor: Sneakers
I am not cool enough to call them "kicks" or whatever it is the kids are saying nowadays, but Henri is super into all sorts of, ah…fancy, expensive sneakers, to the point that his dream job would be "shoe designer". Look, y'all, I can't pretend this is a subject that interests me at ALL—my wide-ass feet make torture sound more fun than shoe shopping—but I appreciate Henri and his BFF's passion for their favorite pastime, and as someone who has more than one reasonable person's share of nail polish and special holders to put them in, I would never judge another's random hobby. So if fancy sneakers are also your jam, you will appreciate this aspect of the novel that much more!
Factor: College Prep
I work in higher education; I know the value and opportunities a degree can unlock, and the benefits of expanding your world view and learning to think critically. But damn it if some people don't just suck the joy out of everything, and, Ivy League, I am looking at you. So much stress and worry is expended in this novel to get into "the right school" rather than to pick a school that fits your needs and interests. Henri's dad, and by extension, Henri, would love for him to attend Columbia as this point of pride and to show that he has "made it" in NYC. Henri is so myopically focused on this that he does something really, really dumb to try and get there, and it was like watching a horror movie through my fingers. Life is difficult enough—why do we put so much pressure on young people to compete and bend themselves into shapes they aren't meant or NEED to be in order to get some arbitrary, expensive-as-hell education?? /soapbox
Relationship Status: KIT!
Pretty soon we'll all be off at different colleges, Book, and we won't be able to see one another as often as we'd like. But you've got something special about you that I don't want to lose. Promise me you'll keep in touch, okay?
Literary Matchmaking
Time of Our Lives
Time of Our Lives is another college-stress-but-make-it-romantic book I read recently that also featured some very likeable characters. Worth the read!
American Road Trip
If you're looking for another character study with some complicated family issues, a sweet romance, and just a whole lot of heart, please go read American Road Trip by Patrick Flores-Scott right now.
FTC Full Disclosure: I received my free review copy from Balzer + Bray. I received neither money nor peanut butter cups in exchange for this review. Charming as a Verb is available now.