About the Book
Title:
American Road Trip
Cover Story: Montell Jordan
BFF Charm: Platinum
Talky Talk: Deceptively Simple
Bonus Factors: Amazing Friends, Tasty Business, Siblings
Factor: Lost Optimism
Anti-Bonus Factor: War
Relationship Status: I'll Stand By You
Cover Story: Montell Jordan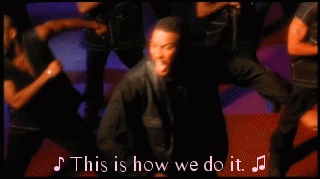 This is a great cover—eye-catching with the contrasting saffron yellow and red letters, a beautifully detailed drawing with Sally the Rambler and the three siblings. The scenery fading around them is perfect, as this trip—and book—are really more about what's happening inside that car than outside it.
The Deal:
It's 2008, and it's been 5 years since Teodoro last saw his older brother, Manny, leave for the Iraqi War. That decision seemed to break the spirit of his family and was the first in a series of downturns that laid his parents off, strained their marriage, and forced them to move into a dilapidated rental in Sea-Tac. But things might be looking up: Manny is coming home! And T just ran into Wendy Martinez and the girl is all grown up, whip-smart, and headed to the University of Washington—a place T has no business going, yet all of his dreams now include he and Wendy hanging out at the HUB, together.
But when Manny gets back, though he looks the same, Teodoro can see the tremor in his hands and the way his smile seems strained. He stays in his room all day, drinking, watching TV, and smoking weed (something pre-war Manny would have never done). He has bad dreams that include punching holes in the walls, scaring the crap out of T—this isn't his brother. In a last ditch effort to get through to Manny, T's sister, Xochitl, engages in some light kidnapping by taking them all on a summer road trip. Now is the time to heal themselves, or die trying.
BFF Charm: Platinum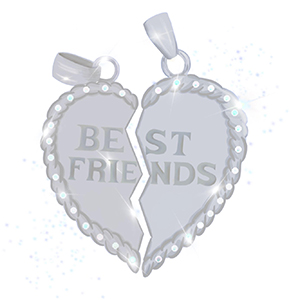 So I almost gave Teo a Be Mine charm, but, honestly, he only has eyes for Wendy and they are just too cute together. (Plus I have some proud-sister feels bubbling up for how he's trying to turn his life around, and that seems a little weird, so we'll stick with less complicated good buds.) When we first meet Teodoro he's just gotten off an all-nighter Halo fest (on a school night!) with his BFF, Caleb, and he's unconcerned with the fact that his grades are so bad he may not be graduating in two years. Dude! But he has determination, I'll give him that (more below). And while T may not have a clue how to help his parents reconnect, help his sister succeed at her music career, or support his brother after the war messed him up, he loves them fiercely. I got some serious Ryan Atwood vibes from Teo, which I think you'll understand after reading.
Swoonworthy Scale: 7
If Teodoro is Ryan Atwood, Wendy is way more of a Taylor than a Marissa (thank GOD). T has basically an instant crush on this little-nerd-turned-hot-girl who used to drive him crazy when they were younger, but because she lives about four hours away, their relationship has time to develop organically via flirty texts. Teodoro is so besotted with Wendy after they reconnect he immediately decides to turn his academic standing around, getting himself enrolled in an at-risk youth program at school, hiring a tutor, and spending his nights studying instead of gaming. (I mean, if that's not love…) This decision could have easily felt trite and unrealistic, but it worked for me not only because of the type of person Teodoro is but because he realizes this is something he needs too, not just for Wendy, but for his own self-worth. I am a cheerleader for this relationship to succeed, for sure.
Talky Talk: Deceptively Simple
Right away, you'll see that Flores-Scott isn't into flowery prose; this book is quick, simple sentences and sparse language. It isn't my preferred style, but it didn't take me more than a couple of pages to fall into the easy, conversational rhythm. The pages began to fly by without me even noticing. And while the language may be simple, the ideas and concepts presented are most definitely not. PTSD is no joke; Manny—and, by extension, his whole family—is having a hard time processing what he saw and did while he was at war, and he isn't capable of identifying and requesting the help he needs.
Despite the weighty topic, there was still an underlying sense of hope and some beautiful insights about life, love, and family. This wasn't a full-on sobfest, but there were multiple moments I had some tears slipping out, even occasionally with a smile on my face at the same time. It's the kind of book you finish and give a little squeeze before you set it gently back down on the shelf—what, is that only me?
Bonus Factor: Amazing Friends
Caleb, Teodoro's best friend, deserves his own bonus factor for being such a kickass, supportive AF friend. When T announces he is going to try to get better grades to get into college, Caleb literally stands up, unplugs his Xbox, and says, okay, let's do this together. *heart eyes*
Bonus Factor: Tasty Business
Teodoro's uncle runs a chile farm in the Southwest and regularly sends his family a batch of New Mexican green chiles. T's mom makes her super-special green chile cheeseburgers, and all the people who've tried them wax poetic about them. They sound amazing. Is it wrong that I am a little bummed there is no recipe in the back of the book?
Bonus Factor: Siblings
While everyone is rightfully focused on Manny and his road to wellness, I'm glad that Teodoro understood how awesome his older sister, Xochitl, was. According to T, Manny may be the glue that held their family together, but I'd posit that Xochitl is the nails you drive in after the glue dries to ensure that shit really doesn't go anywhere.
Factor: Lost Optimism
Damn you, Flores-Scott. You knew what you were doing. This book starts off in the Fall of 2008, and you may remember a small thing that happened in November when America voted for its first black president. Teodoro has a great and funny moment where he's struggling with his newfound scholastic aspirations, but then he sees Obama's win and it kicks him back on track. Just thinking about where we've gone in the last ten years from then to now was…more than a tad depressing.
Anti-Bonus Factor: War
Flores-Scott doesn't go in-depth about what haunts Manny from his time away, but it's all too easy to conjure my own worst nightmares. Instead, the real tragedy described is how little support our vets receive after they leave their service. Manny is completely left to his own devices after he gets home, and it leads to some scary moments. At one point, Manny's family takes him to the VA and they wait for so long they leave without getting help. Luckily for Manny, his uncle is an awesome person and went through his own issues with PTSD, so he may know just what Manny needs.
Relationship Status: Stand By You
How did you make me care about you so quickly, Book? You're going through a major life upheaval right now, and I get it. I won't lecture or prod, but I will be sitting right here next to you when you want to talk. I'll celebrate every hard-won success you achieve, because you are that special to me.
Literary Matchmaking
I'll Meet You There
Heather Demetrios knows how to bring the swoon and the tears as her own characters struggle with making something of themselves in a small town and readjusting to civilian life in I'll Meet You There.
In Honor
What is it about sadness and road trips that go so well together? Jessi Kirby's In Honor also deals with sibling relationships, grief, and road-tripping across America. Something Like Normal
For a book with a little more levity but no less realism, check out Trish Dollar's Something Like Normal about a Marine returning home.
FTC Full Disclosure: I received my free review copy from Henry Holt & Co. I received neither money nor peanut butter cups in exchange for this review. American Road Trip is available now.