About the Book
Title:
Sad Cypress (Hercule Poirot #19)
Cover Story: Mostly Inaccurate
BFF Charm: Meh
Talky Talk: Sit Up And Pay Attention
Bonus Factors: Cocktails!
Relationship Status: Just Friends
Cover Story: Mostly Inaccurate
As many of these older covers have shown, what really happens in the book, and what the artist draws for the cover, are two very different things. There is no dead bird in the book, but there is a clue that hinges on some roses. There is a torn label found, indicating morphine was present in the kitchen. I don't know who this photo is supposed to be (is this the girl on trial or the murdered girl? I have no idea). I love the colors and the imposing mansion in the background, though. That let's me know there's some money involved here, which is absolutely true!
The Deal:
Elinor Carlisle is accused of murder — that's how the novel starts. Her fiance has left her, and the new objection of his affection winds up dead — poisoned with morphine. Elinor had the motive, and the opportunity (she was with the girl on the afternoon she died– made her lunch, in fact). Elinor also, when we go inside her head, wished that this girl would die. Seems like a pretty simple case when viewed from the beginning of this book (and even in towards the middle as well). Only the country doctor who has fallen in love with Elinor has a hope of her innocence. That's when he calls in Hercule Poirot.
BFF Charm: Meh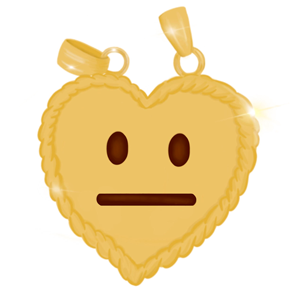 Poirot isn't in this book very much, and all the other characters are rich and self-obsessed or poor and invite your pity, which I don't much care for. Over and over again, Elinor is described as too reserved, too cool, she never allows her true emotions to shine through her haughty exterior. I don't really want to hang out with any of these people, murderers or not.
Swoonworthy Scale: 2
Elinor loves her cousin Roderick SO HARD she can't even talk about it, not even with him. There's some BS in there about not letting a man know how much you truly need him, keep a stuff upper lip, all that repressed British nonsense. When Roderick meets Mary (our soon-to-be corpse), he immediately falls for her, even though he knows nothing about her. Elinor does the noble thing and calls off the engagement, pretending like she doesn't really care. Will Roderick come to his senses? Does Elinor need to get out more? These are the questions that chug along beside the bigger question of Who did kill Mary, if not Elinor?
Talky Talk: Sit Up And Pay Attention
I thought I may have had this one figured out. There is a small cast of characters, so one of them has to be the murderer, right? Of course Hercule Poirot is smarter than me, and he figured out the correct solution to the puzzle. This is a quick read, and if you follow along closely, it's easy to gather the clues as you go. It's not as easy getting the clues to all fit together in the end (at least not for me– I didn't guess the ending!).
Bonus Factor: Cocktails!
Keep as cool as Elinor this summer with this refreshing take on a classic — Negroni Sbagliato! All you need is:
1 oz. Prosecco
1 oz. Campari
1 oz. Sweet Vermouth
Stir ingredients with ice; strain into fresh ice to enjoy this lighter take on one of my favorite cocktails!
Relationship Status: Just Friends
This book was a quick read, and mostly enjoyable, although not amazing. I don't see myself picking it back up again any time soon. After all, you don't want to seem desperate or needy, right Elinor?
FTC Full Disclosure: I received neither money nor cocktails for writing this review (dammit!). Sad Cypress is available now.
---
About the Contributor:
Jill Brumer has been reading murder mysteries since she was old enough to wrap her hands around a Nancy Drew book. She can be found most days in Houston sewing or teaching others to sew.