About the Book
Title:
Jesse's Girl (Hundred Oaks #6)
Cover Story: The Point Is Probably Moot
BFF Charm: Yeah, I Know, She's Been a Good Friend of Mine
Talky Talk: It's Been Cool with the Lines
Bonus Factors: Twist and Shout, Thank You for the Music, We Used To Be Friends
Relationship Status: I Wish That I Had Jesse's Girl
Cover Story: The Point Is Probably Moot
Well, the good news is that this cover fits in v. well with the rest of the Hundred Oaks books. But the early Taylor Swift vibe is so not right; the only white dress Maya would probably wear would be in homage to Madonna's "Like a Virgin." Also, Jesse's more likely to wear cowboy boots than Maya, and hers don't look like that anyway. Cover, do you even go here?
The Deal:
Career shadowing day is a super dorky rite of passage at Hundred Oaks High. So imagine Maya Henry's surprise when her musical aspirations pair her up with teen country phenom, Jesse Scott.
It'd be a welcomed distraction from getting dumped by both her sorta-boyfriend and their band—if only Jesse wasn't such a ginormous ass. (Can't spell "superstar" without it!) But the talented jerk sure knows his music, and he thinks Maya should go solo. Will Maya step out from the shadows of her former bandmates to take the stage on her own?
BFF Charm: Yeah, I Know, She's Been a Good Friend of Mine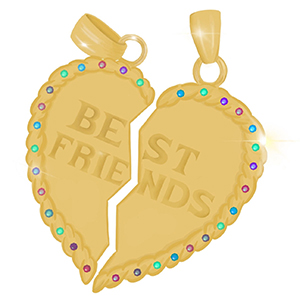 Maya is an aficionado of '80s music, so obvs I love her, even if she needs a serious crash course in '80s movies. (But the soundtracks, Maya!) She might be a guitarist, but Maya marches to the beat of her own drum, terrible music pun completely intended.
Strong as her sense of self might be, Maya still has confidence issues to contend with—of not being talented, of not being dateworthy, of not being enough. And hasn't everybody felt like that at some point in their lives? So you'd best believe that I was cheering for Maya to find the strength to stand up for herself.
Swoonworthy Scale: Ain't That the Way Love's Supposed to Be?
After the number her ex did on her, Maya's so not looking for a new guy, esp. in the form of a spoiled celeb like Jesse—and the disinterest goes both ways. As the two of them become acquainted, their connection develops quickly in book time, but it's in no way instalove. Maya and Jesse actually do a better job of getting to know each other over a day than some YA couples do over the course of an entire series. And it's this meaningful foundation that had my heart fluttering with a major case of the "NOW KISS".
Talky Talk: It's Been Cool with the Lines
Y'all, Miranda Kenneally has created a literary conundrum. Do you inhale the story to find out what happens next, or do you savor it to stay in this world a little longer? Compelling and engaging, Kenneally's writing balances the escapist plot with nuanced characterization.
Bonus Factor: Twist and Shout
Maya's high school has set out a strict schedule for her day of shadowing Jesse—which is promptly thrown out of window in favor of some real fun.
Bonus Factor: Thank You For the Music
I'd probably lose cred with Maya and Jesse for referencing ABBA*, but I totally dug how passionate they both are about music: performing it, hearing it, creating it—every and anything that has to do with music.
Plus, each chapter is named after a song, so you can pretend that the titles are part of a giant playlist. And then you can flip shizz when the chapter you start reading is the same as the song you're listening to, as I did with "I Knew You Were Trouble".
* They're the second best-selling group of all time, they have their own musical, and their songs are extremely catchy. Respect where respect is due!
Bonus Factor: We Used to Be Friends
This is my first Miranda Kenneally book (but def. not my last), so it took me a while to clue in that a couple of characters were from earlier in the Hundred Oaks series of companion novels. Even though I couldn't fully appreciate the cameos, I do love it when readers get to catch up with their fave characters in later books.
Relationship Status: I Wish That I Had Jesse's Girl
Smitten with this book's larger-than-life premise, I snagged a front row seat to its concert in hopes of being entertained. What I didn't know was how it'd make me swoon and keep me up all night long. By the time it was over, I knew I'd need a permanent spot on its world tour. It ain't hard to define; Jesse's Girl is a book that I want to make mine.
FTC Full Disclosure: I received my free review copy from Sourcebooks Fire. This review was originally posted on Kirkus Reviews in exchange for monetary compensation, which did not affect or influence my opinions. Jesse's Girl is available now.