About the Book
Title:
The Seven Dials Mystery (Superintendent Battle #2)
Cover Story: Art Deco Deliciousness
BFF Charm: Yay!
Talky Talk: Sit Up and Pay Attention
Bonus Factors: Cocktails!
Relationship Status: Maybe We Should Just Be Friends
Cover Story: Art Deco Deliciousness
How great are these old book covers?! I love the art deco look and the lettering. Plus, this time around the cover fairly resembles things that are actually happening in the story (weird, I know). You can tell when you pick up this book that something mysterious is going to occur (everyone looks pretty suspicious), but they are going to look fabulous while doing it!
The Deal:
Here's something really great about this book; remember back to The Secret of Chimneys (the fifth book Christie wrote)? While not an amazing piece of detective fiction, we do get to revisit the beautiful estate of Chimneys in this novel too, along with some of the same characters. I especially like the return of spunky Bundle, eventual heiress to the estate, who doesn't let money or a title get in the way of some good ol' investigating once murder again turns up on the doorstep.
In this case, a visiting family staying at Chimneys uncovers the quite unexpected death of one of their houseguests; he has been poisoned. Once Bundle and her father move back into their estate house, Bundle uncovers an unfinished letter from the deceased to his sister, telling her to "forget what I said about that Seven Dials business." More intrigued than she can help, Bundle sets off to try and solve the mystery, finding bodies, missing nuclear papers, and masked secret societies along the way! 
BFF Charm: Yay!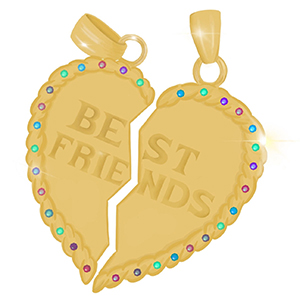 I like hanging out with Lady Eileen Brent (aka Bundle) a lot. It's not just that she has wealth and land in 1920s England; it's that she's not afraid to put herself in some danger to right the wrongs she sees. She doesn't just sit by watching, which she certainly could do, if she liked. Bundle is smart, quick-thinking, and clever (which is different than being smart), and I like her. We should totally hang out. At her house. Drinking cocktails.
Swoonworthy Scale: 2
Not only is Bundle willing to take on tasks outside of her class (hello, secretly hiding in a tiny cupboard to overhear the secret Seven Dials society), she is also, obviously much sought-after in the world of marriage. But she doesn't get silly about love, and I love her for that. This book does end with a marriage proposal though! So even though we still have that strict stiff-upper-lip British-thing going on, I still rate this book as a 2 on the Swoonworthy Scale.
Talky Talk: Sit Up And Pay Attention
Typical Agatha Christie here: we get all the clues along with our intrepid lady investigator. Plus, how can the local Superintendent help himself from telling Bundle (and us) some, if not most, of the clues? It all leads to a recipe of you-the-reader-can-figure-it-out, if you want, and of course I like that.
Bonus Factor: Cocktails!
In honor of this spunky heiress, we're going to do something tasty and totally different this month. Raise a glass to the smoky, and dangerous, Seven Dials Cocktail!
Ingredients:
2 oz. mescal
1/2 oz. simple syrup
3-4 dashes orange bitters
Ice
An orange peel
Pour all ingredient (except the orange peel) into a shaker; stir. When everything has been chilled and mixed, strain into your glass. Wanna get fancy? Take your orange peel (cut like a big coin) and hold it over the glass and over the flame of a match or lighter. The heat brings the essential oils of the citrus out and into your drink. Throw that piece of peel into your drink and you've really got something going!
Relationship Status: Maybe We Should Just Be Friends
As much as I love hanging out with the landed gentry, this book didn't have a whole lot to bring me back to it. This one time hanging out was great, but let's just leave it at that.
FTC Full Disclosure: I received neither money nor cocktails for writing this review (dammit!). The Seven Dials Mystery is available now.
---
About the Contributor:
Jill Brumer has been reading murder mysteries since she was old enough to wrap her hands around a Nancy Drew book. She can be found most days in Houston sewing or teaching others to sew.