About the Book
Cover Story: It's Not a Twilight Saga Book
BFF Charm: Yay
Talky Talk: Paranormal AF
Bonus Factor: Paranormal Creatures, Mysterious Loner Dude
Factor: Series Starter
Relationship Status: Imprinted
Cover Story: It's Not a Twilight Saga Book
I bet you're surprised, aren't you.
The Deal:
After the death of her parents in a car accident, Grace is forced to move in with her uncle and cousin who live at an elite boarding school in a remote part of Alaska. On her first day in her new life, she's accosted by the super intense—and super hot, obvs—Jaxon Vega, the most popular guy in school. Jaxon basically tells her to turn around and head back to San Diego, but not only does Grace have nothing to go back to, but also she's not the kind of girl who listens to entitled a-holes, even if their mere proximity makes her weak in the knees.
But then Grace is threatened by two fellow students, she falls out of a tree, and Jaxon, well—Jaxon just keeps showing up, even though he told Grace that she should stay far, far away from him.
BFF Charm: Yay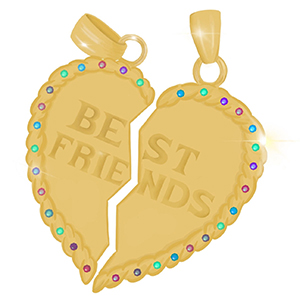 Grace is a strong, self-possessed, roll with the punches kind of girl—either that or she's in shock for the entirety of the novel. (Maybe a mix of both?) Even when faced with the truth of the situation at Katmere Academy, Grace realizes that there are bigger fish to fry and sets out to learn more about her peers rather than running away from her reality. The Ravenclaw in me really appreciates her pragmatic way of thinking.
Swoonworthy Scale: 7
There's a lot of "will they, won't they" between Grace and Jaxon, but it was obvious to see where it was going, and some of their moments were fraught with swoon. But I'm always going to knock the swoon down a peg or two when the dude is possessive. I get that it's a vampiric trait, but it's not hot, y'all.
Talky Talk: Paranormal AF
The first line of Crave reads, "I stand at the outer tarmac door staring at the plane I am about to get on and try my hardest not to freak the f out." That says a lot about the book as a whole; it's unapologetically teen. On the one hand, this might make it easier for actual teens to connect with, but on the other … *cue "how do you do, fellow kids" GIF.* I applaud Wolff for speaking to her actual intended audience, but I do fear that because of these sorts of references, the book is already dated.
That said, this use of "teen speak" did little to diminish my enjoyment of this book. Wolff has created an updated version of the plot Stephenie Meyer's Twilight Saga made popular 15 years ago, and as someone who unabashedly loves those books, I was all for the over the top paranormal aspects; the really, really, ridiculously good looking characters; the heated looks shared and the literal swoons depicted; and the somewhat hapless main character—who, thankfully, is also an updated Bella Swan.
Crave isn't a rewrite of Twilight, nor is it a farce, but Wolff obviously knew what she was doing when she wrote this book, and she doesn't shy away from leaning into what she knows some readers (like myself) are thinking. At one point, Jaxon sends Grace a copy of Twilight, before she knows he's a vampire:
"Macy gasps as she stares from the book to me. And then she starts to laugh. And laugh. And laugh."

"And I guess it's kind of funny … the idea that a guy like Jaxon would send a girl a paranormal romance, but I don't think it's nearly as amusing as Macy is making it out to be. Plus, I've always kind of wanted to read it, to see what the fuss was about all those years ago."
Reader, I cringed a little at that last dig, but found myself laughing much like Macy at Jaxon's joke. And the fact that it went completely over Grace's head is such a Bella Swan move.
Bonus Factor: Paranormal Creatures
Vampires aren't the only paranormal creatures who roam the halls of Katmere Academy, but I won't ruin the surprise for you. Let's just say that Wolff took things up a notch or two.
Bonus Factor: Mysterious Loner Dude
Jaxon Vega belongs in the MLD Hall of Fame. Case in point:
"Instead, I jump up, plopping the chess piece down with a clatter, then whirl around—heart pounding—only to find myself face-to-face with the most intimidating guy I've ever seen. And not just because he's hot … although he's definitely that.

"Still, there's something more to him, something different and powerful and overwhelming, though I don't have a clue what it is. I mean, sure. He hs the kind of face nineteenth-century poets loved to write about—too intense to be beautiful and too striking to be anything else."
He also has a crooked smile, natch.
Bonus Factor: Twist Ending
I fully admit to not being the most observant person in the world, but I absolutely didn't see the ending of Crave coming. Major pants to Wolff for taking the book in such a surprising direction.
Factor: Series Starter
At one point I thought this was a standalone. Silly me! (I'm honestly glad it's not.)
Relationship Status: Imprinted
I don't care that I'm mixing my Twilight paranormal-type references here, Book—this explains how I feel. I had high hopes that you'd be a lot of fun to hang around with, and I wasn't wrong. You're exactly the kind of escape I need right now, and I can't wait to see where we go from here.
Literary Matchmaking
FTC Full Disclosure: I received a copy of this book from Entangled Teen, but got neither a private dance party with Tom Hiddleston nor money in exchange for this review. Crave is available now.