Cover Story: I Give It the Bird
Drinking Buddy: Yes
Testosterone Level:  Slow Burn
Talky Talk: King Walter the First
Bonus Factors: Non-White Racism, Writing
Anti-Bonus Factor: Reading Rewards Program
Bromance Status: I'm Not Worthy
Cover Story: I Give It the Bird
Darius, our narrator, is an aspiring writer. Fury, a falcon, is kind of his alter ego, which he expresses in little vignettes throughout the book. All fine and good. But these two-tone silhouettes are not going to catch the eye of who this work is aimed at: reluctant young readers. The author's name, however, will always be a draw.
The Deal:
Darius is a young black man, suffering from an onslaught of cliches: absent father, disinterested mother, bad neighborhood, annoying yet likeable younger brother, and unrealized talent as a writer. His best friend, Twig, is an impressive runner. They share their hopes for the future (follow the dream or get a job), their fears, and crude male put-downs.
Like most of Myers's books, it's short, intense, with a lot of dialogue and well-developed characters who make me feel really, really white.
Drinking Buddy: Yes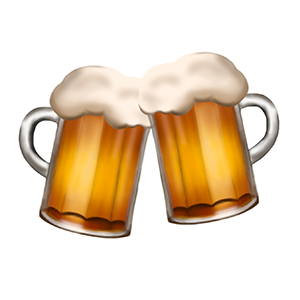 Darius has kind of a Hemingway thing going on. He lives in a neighborhood where it is not unusual to hear gunfire, longs for adventure and glory, and has interesting friends. It's nice to read a YA character who you hope your students can not only relate to, but imitate.
Testosterone Level: Slow Burn
Thanks to decades of Loony Toons, I like my books action-packed, with lots of explosions and falling anvils. Myers doesn't do that. While there are several very intense, edge-of-your-seat scenes, the glory of this book comes from the characters. I'm more interested in what they have to say, rather than GUNS AND BOOBIES!
And that's saying a lot.
Boobies.
Talky Talk: King Walter the First
Back in the dark days of my time as a junior high librarian, I would ask my students what they most wanted from me. And the answer was always the same: stop telling jokes. But a close second was to get more books by Walter Dean Myers.
Myers has great appeal for boys, for reluctant readers, and for kids who don't come from the greatest backgrounds. His books show ugly truths without being bleak, curse without being crude, and teach lessons without being preachy. When YA authors take their rightful place as the rulers of this world, Myers will be our king.
Incidentally, his work Fallen Angels was the only book in any of my libraries that has ever been officially challenged. I got to keep it. And according to my father, soldiers in Vietnam really did say the F word.
Bonus Factor: Non-White Racism
Twig is Dominican. When his uncle tries to convince him to give up running and start working, Darius takes his friend's side. But the uncle claims that Darius is lazy because he's, you know, one of them.
It's occasionally refreshing to hear an ignorant rant and it not come from a white character. Narrow-mindedness comes in all colors, which is something that we're sometimes afraid to talk about.
I'd like to teach the world to sing…
Bonus Factor: Writing
Darius is trying to get a short story published in a journal. And he experiences that joyful feeling of getting the letter stating his best simply wasn't good enough. So does he rewrite the thing or start on something new? Or just veg in front of the TV?
I wonder if this is a teensy bit autobiographical on the part of the author.
Anti-Bonus Factor: Reading Rewards Program
Warning: Rant in progress
Okay, so Darius takes part in a school reading rewards program. He reads books on an approved list, takes a test, and gets money.
Librarians and lesser educators debate the effectiveness of this sort of thing. I, too, have an opinion.
We hateses reading rewards! We hateses them forever!
I'm not saying I object to the occasional free pizza or movie party for motivated readers, but when you start paying kids to read, you've turned reading into an unpleasant task with no real value. A laborious task one must be paid to do. And the tests cost money, so the school must pick and choose which books are on the list. No test, the kids won't read. And when taking these tests becomes a graded requirement, kids actually avoid books they might like because they will not get credit for them. And the tests are easy to cheat on. And they require no real understanding or appreciation of the book. And they often rely on memorization of random 'stuff' in the book. I once failed a test on my OWN BOOK.
How much do I hate these? Reading rewards took up about one page of this book and it still made me go nuts.
Relationship Status: I'm Not Worthy
This book is the cool kid who I never hang out with. Not because he avoids me, but because I'm intimidated by his awesomeness.
Full Disclosure: Harper Collins sent a free copy of this book, but ignored my hints for cash money. Darius & Twig comes out in May.