About the Book
Title:
From Blood and Ash (Blood and Ash #1)
Cover Story: Diagnosis, Cover Blindness
BFF Charm: Meh
Talky Talk: Gimme Some Maas
Bonus Factor: Creatures
Anti-Bonus Factor: Too Many Creatures
Relationship Status: Gonna Flake On That Second Date
Cover Story: Diagnosis, Cover Blindness
I think I have some sort of bookish medical diagnosis where I can no longer recognize any fantasy book covers. Like face blindness but with books. You could show me this book without any words on it and I'd be like "hmm, yes, The House of Gilded Smoke" and neither of us would be totally certain if that was a real book or not. It's all just layered stock art, shiny letters, and in this case, those fake autumn leaves from Hobby Lobby.
The Deal:
Poppy is The Maiden, chosen by the gods to Ascend soon. What does that mean? Idk tbh. I'm not sure we ever really learn what it means or why Poppy is forced to wear a veil to cover her face. She isn't allowed to speak to or touch anyone, and she's spent most of her life hidden away from others. Her entire kingdom is depending on her to Ascend (once again, I'm fuzzy on the details here), so she's guarded 24/7.
Hawke is the new guy rising up the ranks of the military. Even though he's young and from out of town, he's assigned as Poppy's personal guard. You can guess what happens next. These two like to pretend they hate each other, but duh they are totally HOT 4 EACH OTHER. But they can't let the sexy business distract them too much: there are whispers of an uprising and they must defend their kingdom.
BFF Charm: Meh
Poppy, whose real name is, unfortunately, Penellaphe, is a pretty special snowflake. She is the *Maiden* who was *Chosen* to *Ascend* which means….something? We're supposed to believe that Poppy is super beautiful and intriguing because Hawke tells us this repeatedly. But Armentrout doesn't really SHOW us that. It just felt like I was constantly being told how great Poppy was without ever seeing it for myself, which really just made her feel kind of annoying to me. She was a bit of a Mary Sue, and while she wasn't bad, per se, she's not inspiring me to give her a BFF charm.
Swoonworthy Scale: 7
Despite the ~*~golden flecks in his amber eyes~*~ which Armentrout was not about to let us forget, I found Hawke pretty lacking. What was supposed to be playful banter with a touch of enemies-to-lovers just came off as patronizing. My biggest issue with Hawke, however, is a spoiler. I'm going to write it but strike through it below, so hopefully I don't spoil anything for anyone who doesn't want to be spoiled.
Hawke sleeps with Poppy, an 18-year-old virgin, before telling her the truth about his age, which is considerably older than she thinks!!! I have issues with taking someone's v-card while they're under a certain impression about you, then being like "haha jk I am your 200-year-old enemy who has been lying to you since we met." Even in a smutty fantasy book.
I just didn't really feel the chemistry between Hawke and Poppy. But at the end of the day, this is a New Adult book and Armentrout doesn't skimp on sex scenes. For this, I give it a 7 with the caveat that it lacks the tension and emotional connections that make a book like, say, A Court of Mist and Fury, so hot.
Talky Talk: Gimme Some Maas
This book gets a LOT of comparisons to Sarah J. Maas, and I can see why. We've got a hot New Adult™ in a fantasy world, a hot bad boy with a secret. Everyone's always exclaiming "Oh gods!" and referring to men and women as males and females. I know that fantasy worlds are not any specific time period in history, but Poppy using words like "freaking" and "totally" felt distractingly anachronistic for the setting.
One of the things that bothered me the most was Armentrout's overuse of ellipses. It felt like she couldn't write dialogue without them. This is just one example, but I assure you, there are MANY.
"Tonight was about living, about…not being up all night, unable to sleep, alone and feeling like…like I had no control, no…no idea of who I was other than what I was."
So while I can see a lot of similarities to SJM, overall I think Armentrout misses the mark.
Bonus Factor: Creatures
I can't go into much detail without being spoilery, but if you like paranormal creatures, THIS BOOK IS FOR YOU.
Anti-Bonus Factor: Too Many Creatures
In this case, you CAN have too much of a good thing. This book has EVERYTHING: Ascended, Descenters, Maidens, Atlantians, Craven, Wolven, Vampry. And guess what? I couldn't keep any of them straight. You have a three-creature limit, Jennifer. Pick your players.
Relationship Status: Gonna Flake On That Second Date
Armentrout has announced that there will be six (!) books in this series, and that requires a level of commitment that I'm not even remotely willing to give. Booktok raved about this book ad nauseam so I had to give it a chance, but at the end of the day, I found the writing subpar. The pacing and exposition were off – important plot points happened one after the other or we'd go long periods of time without anything major happening. Her tendency toward info-dumping and telling rather than showing hindered her ability to build necessary tension. Sure the sex scenes are hot, but if I'm not connected to the characters, they lack the emotional gut punch that could elevate them to something more. Armentrout had a lot of balls in the air and none of them were super strong, so I'm gonna peace out on reading the rest.
Literary Matchmaking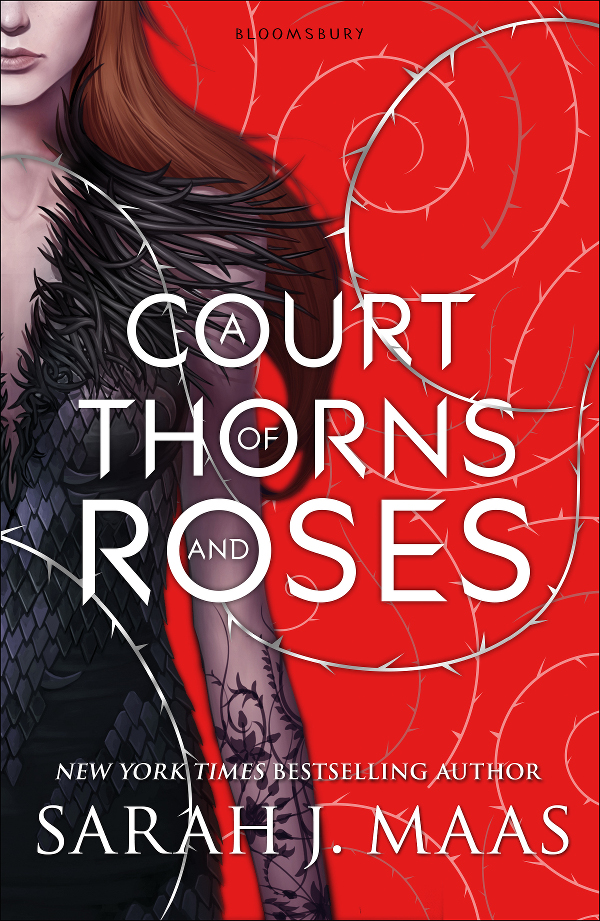 FTC Full Disclosure: I did not receive money or Girl Scout cookies of any kind (not even the gross cranberry ones) for writing this review. From Blood and Ash is available now.