About the Book
Title:
Her Royal Highness (Royals #2)
Cover Story: Drawn To It
BFF Charm: Meh
Talky Talk: Second In Line
Bonus Factors: Boarding Schools, Scotland, LGBTQ+
Relationship Status: Is Your Brother Single?
This is a companion sequel, so while it is the second book in this series, you can read it independently from Prince Charming without any issues.
Cover Story: Drawn To It
My fingers are itching to color in Flora's hair. It looks so pretty! I'm not sure I love that her shirt bleeds into the background, but this simple, illustrated cover is eye-catching.
The Deal:
Millie wants it to be clear that she is NOT running away from her best-friend-turned-sort-of-girlfriend who reunited with her boyfriend and left Millie out in the cold. She just really wants to go to boarding school somewhere away from here, and she's already got a full scholarship to Gregorstoun, only the most exclusive school in Scotland that is letting females in for the first time ever, burning a hole in her pocket.
What Millie didn't research beforehand is that the Scottish royalty has also decided to send their only Princess to the school of her forefathers, and as luck would have it, Millie and Princess Flora are roommates. Flora is, well, a total "princess" in the most unflattering version of the word, and is not happy about being hidden in the Highlands at a gloomy manor away from all her friends and family. Can the two get along, or is World War III going to start between Scotland and the US?
BFF Charm: Meh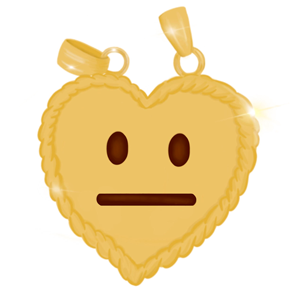 Millie is the epitome of fine. She avoids confrontation, she's a nerd, she's easy to get along with, but she doesn't sparkle like Daisy. I'm sorry to make a comparison, but I found myself wondering what Daisy and Miles were doing and when the Royal Wreckers showed up, I kind of wanted to ditch Millie to see what they would do next. Her rule-following, placid nature may bring a needed balance for Flora, but I wasn't dying to be her BFF.
Swoonworthy Scale: 4
I'm sorry to tell you this isn't going to be a book about lustful roommates giving each other hot glances while they study in cutely sexy pajamas. Because Millie is kind, well, milquetoast, and Flora is so hell-bent on getting out of Gregorstoun, for the longest time there was no tension between the two. By the time they did realize they had pants feelings for one another, it was nice, it just wasn't…passionate.
Talky Talk: Second In Line
When Rachel Hawkins is on, her writing is vivacious and hilarious. But I have read a few of her books that didn't quite capture the spark I've seen from her, and, unfortunately, Her Royal Highness is one of the latter. I had so much fun with Royals/Prince Charming that I advocated for it to be one of our FYA Book Club reads! But this novel let me down. Millie was a vastly inferior protagonist to Daisy. I understand there's a fine line with making them distinct rather than carbon copies of each other, but I really missed Daisy's snark. If you're looking for a more earnest protagonist, then maybe Millie will be your gal.
I think the setting also dampened the excitement factor. In the first book, we're behind the scenes of Holyrood Palace and other royal hot spots—here, we're in a drafty old mansion in the Highlands that is probably quite pretty, but doesn't really hold a candle to the wish fulfillment of hobnobbing with royalty on the regular. By the time I got to the final few chapters of Her Royal Highness, I was wondering where the story went—stuff happened, sure, but there was no real substance.
Bonus Factor: Boarding Schools
One of our favorite enduring YA tropes! I would probably not even mind the extreme camping competition because it'd be so pretty! (But…wait, there's probably still bugs, right? Ooooon second thought, maybe not.)
Bonus Factor: Scotland
This book gets bonus points just for being set in Scotland. After having been there this year, it definitely upped my enjoyment reading about the beautiful scenery. Most of this took place in the Highlands and the Isle of Skye, both areas I didn't get to visit, but there are mentions of Edinburgh and the Royal Mile (right outside St. Giles. I've been there!) and I can now quite easily visualize the rolling hills and amazing scenery. Maybe *I* should apply to a boarding school there!
Bonus Factor: LGBTQ+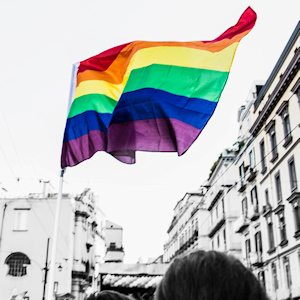 Millie is bisexual and fairly open about it, but Flora, being a princess, sometimes feels the need to keep her sexuality on the DL. This isn't an issues book, and while there is some pushback to Flora being gay, overall it's not where Millie and Flora's complications lie.
Relationship Status: Is Your Brother Single?
Sorry, Book, but although you're giving me your best flirtatious moves, I'm just not feeling it. You may not know this, but your brother and I had a bit of a dalliance once upon a time—do you think he's still single?
FTC Full Disclosure: I purchased my own copy of this book. I received neither money nor peanut butter cups in exchange for this review. Her Royal Highness is available now.