Cover Story: Easy Layup
BFF Charm: Yay!
Talky Talk: Slam Dunk
Bonus Factors: Basketball, Student Activism, Confronting Social Ills, The Tami Taylor Award for Amazing Motherhood
Relationship Status: Courtside Fan
Cover Story: Easy Layup
I mean, what you see is what you get: a teenage boy who plays basketball and is also of Middle Eastern descent. But the title placement isn't just convenient; the 'Here to Stay' T-shirt is actually prominent in the book. Although I'll be honest—I almost didn't recognize this as a Sara Farizan book due to the lack of photorealistic body parts. (But it's a change for the better!)
The Deal:
Picture this: it's the final quarter of the basketball game, with a ticket to the playoffs on the line. The home team is all but defeated, even having to resort to playing a benchwarmer on loan from junior varsity. They can't possibly mount a comeback…could they? But they do, and that kid from JV is the catalyst who propels them to this improbable victory.
And that's where the story ends, right? But it's only the beginning for Bijan Majidi, who's become the talk of the school—and the target for bigotry, because OF COURSE UGH.
BFF Charm: Yay!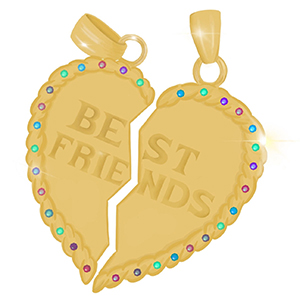 Basketball-obsessed Bijan is a good kid with an impulsive tendency to mouth off, so we were basically the same teen, minus any athletic ability on my part. But even if you have no interest in hoops, you might at least empathize with Bijan's quest for teenage 'normalcy'—amplified a bajillion-fold when racist schoolmates keep calling him a terrorist. (YEAH, THEY'RE AWFUL.)
Honorable mention to Stephanie, one of the not-trash students at Bijan's prep school that he eventually befriends. Sure, she's an overachiever who can be too intense, but I'm always in awe of anyone who's so young and yet already so wise.* Basically, Stephanie's a Leslie Knope in the making, so obviously I love her.
*Back in my day, we were skittish about even calling ourselves feminists. Such misinformed babies we were!
Swoonworthy Scale: 3
Bijan has long crushed on smart and kind Elle from afar, but his elevated social status has created actual opportunities to hang out with the popular crowd that she belongs to. What it can't helped, though, is how flustered and awkward he gets whenever he's around her, which is EXTREMELY. But they're not the only romantic pairing to cheer for, either.
Talky Talk: Slam Dunk
If you're wary because this is a sports book, don't be because it's not about actual sports. (Think Friday Night Lights, aka the oft-cited example as the sports thing that people like despite it being a sports thing.) There's plenty of humor to balance out the heavy subject matter, which would have made it easy for me to breeze through the book, if not for constantly stopping to save quotes that had me saying, "YES YES THIS EXACTLY."
(Also: I see you, Zombie Killers shout-out.)
Bonus Factor: Basketball
It's always cringe-y when real-world references ring just a little false, but Bijan knows his shizz. He lives and breathes basketball, sometimes even imagining his favorite NBA commentators providing play-by-play for his life, which is both ridiculously dorky and endearing. (Someone needs to get a copy of this book to Reggie Miller and Kevin Harlan ASAP!)
Bonus Factor: Student Activism
As the creator of No Tradition of Violence, Stephanie is petitioning for Granger* School to change its mascot from the Gunners—evoking both similar real-life campaigns, as well as high school students organizing to affect change regarding gun violence.
*Appropriate, since this cause is very much Stephanie's S.P.E.W.
Bonus Factor: Confronting Social Ills
With each passing day, it seems painfully clear that there's a LOT of bad behavior that we as society have to acknowledge and unlearn. Racism and Islamophobia are the obvious ones at Granger, but its students also encounter male entitlement and blatant nepotism.
Bonus Factor: The Tami Taylor Award for Amazing Motherhood
Dr. Majidi is one fierce mama bear, having raised Bijan on her own since her husband's death twelve years ago. She already has one book club, but she's def. welcome to join ours, too.
Relationship Status: Courtside Fan
Look, I already got my figurative Sara Farizan jersey after her previous book, but this one made me splurge for season tickets. (Can't stop, won't stop with the sports metaphors!) You could even say that, just like my terribad jokes, I'm…here to stay.
FTC Full Disclosure: I received my free review copy from Algonquin Young Readers. This review was originally posted on Kirkus Reviews in exchange for monetary compensation, which did not affect or influence my opinions. Here to Stay is available now.